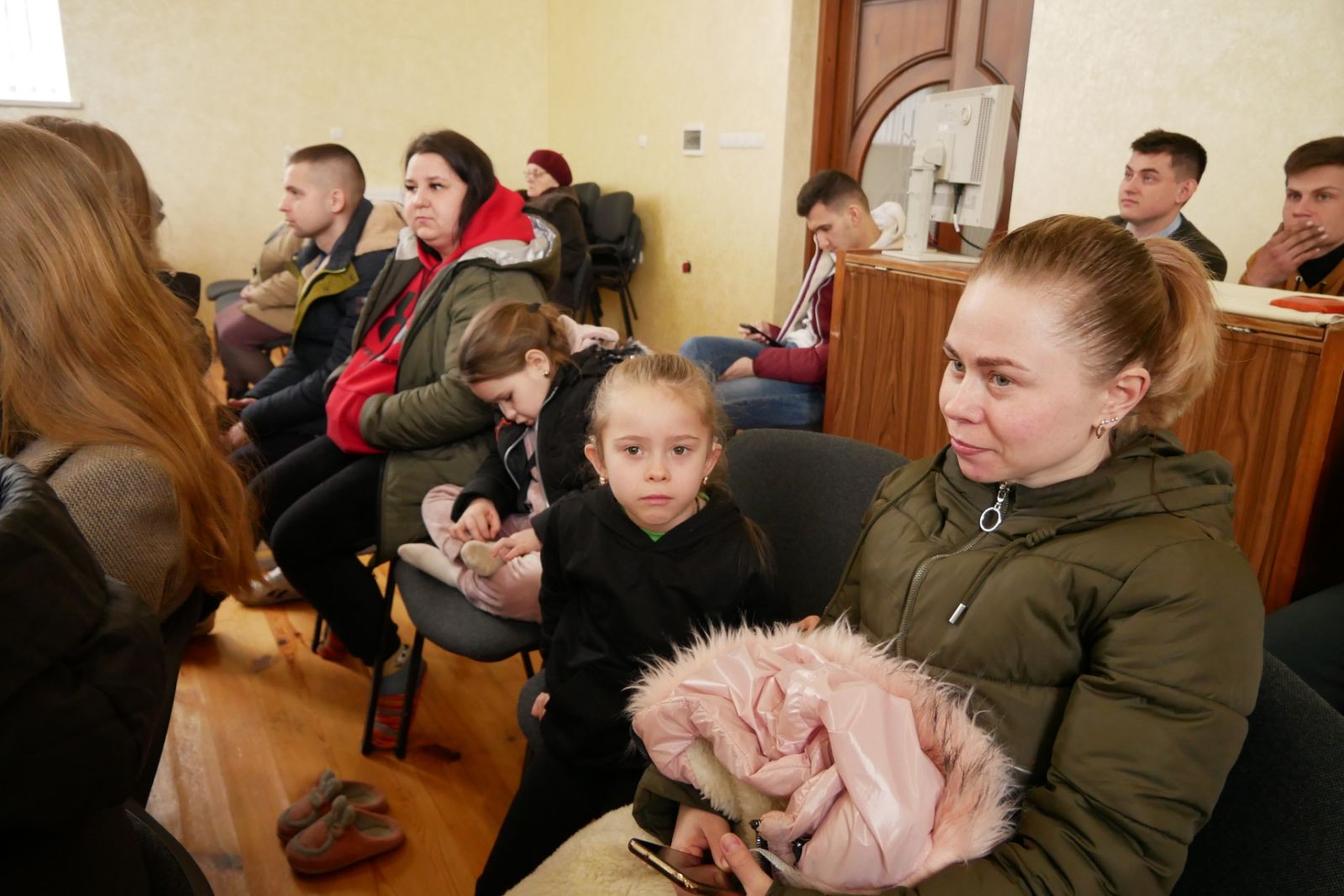 Who prays for the Lord to keep them in a valley of deep darkness? An SGA-supported pastor and his church in Ukraine, who knew early on in the ongoing war that their opportunity for ministry and spiritual care would be right where they are. 
It is encouraging to know God protects His people in the direst of circumstances — "Even though I walk through the valley of the shadow of death, I fear no evil, for You are with me; Your rod and Your staff, they comfort me" (Psalm 23:4).
We ask you to join us in prayer for Pastor Alexander and his congregants that they would extend the comfort they are receiving from God's presence to every Ukrainian refugee who seeks shelter at their church — and, as the pastor requests, that they "may use this time and serve people in their needs and share the Gospel."
Here is Pastor Alexander's recent report:
Greetings brothers and sisters!

In these difficult times for Ukraine, I want to write a few words about ministry of our church. From the first days of the war, we decided to gather daily for prayer and asked the Lord to protect us. From the east of our country began the flow of refugees seeking refuge where there are no explosions. Two families of believers from [a Ukrainian city] were the first to arrive and told how they woke up from the explosions and immediately left the house to the west. When they came to us and told us about their experiences, I asked the church to pray to God that we would not have to leave, but that we would be ready to receive those who were left homeless.

Since we are close to the border with [a neighboring country], our first guests went further inland. But the threat from [a neighboring country] seemed to have passed, and people from the war zone started calling and asking about the possibility of temporary accommodation.

Today we have 12 people of different ages living in the church building, two of them small children. These people are not church people, but someone gave them my phone when they were driving on the road and staying overnight in houses of prayer. We have two bedrooms for people, the others are in Sunday school classes.

Two families with small children came to us fleeing shelling in [a Ukrainian] region. They stayed with us temporarily and were looking to rent a house. But they stayed with us for a couple of days and asked us to stay longer. On Friday, we had dinner with all the guests, and I talked more about the church and had the opportunity to talk about Jesus. And on Sunday they were all with us at the meeting, where they heard the Word of God. We hope that the Lord has brought these people here not just to save their physical lives, but to hear about Christ and save their souls.

As the fighting continues and the number of refugees is increasing, it is likely that more needy guests may arrive in our home. Also, members of our church are ready to take people home if there is not enough space. And while the people of the church serve as much as they can. They bring food to send to the east, prepare food for the soldiers of the territorial defense. And a few of our brothers went to the army to be where men should be in wartime.

We ask you to pray that this senseless war on the part of Russia will be stopped and that people in the country will stop dying and cities will not be destroyed. And also pray that we, as the Church of Christ, may use this time and serve people in their needs and share the Gospel.

Pastor Alexander
In a time of great fear and uncertainty, God is bringing help, healing, and hope to the people of Ukraine through SGA-supported pastors, churches, a seminary, and SGA-sponsored Compassion Ministry. Be a part of God's incredible work with your generosity and prayer support.  
Your gift of compassion helps struggling people with emergency aid that generally includes food, medicine, warm clothing, shoes, and Scripture materials.