Editor's Note: The images below were provided by an SGA-supported pastor in Ukraine.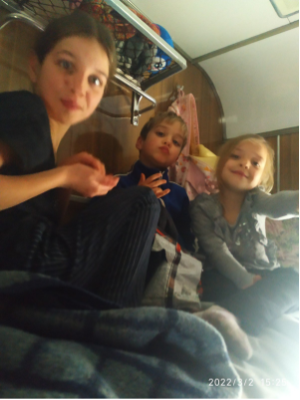 SGA missionary pastor Valdislav is a true hero of the faith as the horrific war in Ukraine continues. He recently shared with us about his church's work at the beginning of this year. But then — as he says in his communication below — "the war changed plans and we began to serve in the context of war." Now, these brothers and sisters in Christ are courageously rescuing people and taking aid right into the war zone.
Here is Valdislav's recent report:
Dear brothers and sisters! First, I want to thank you for your support and prayers! We need it very much. Thank you for your sacrificial love!

In the first quarter, we started organizing new small groups and a teen club. The ministry of the rehabilitation center and the ministry of co-dependents have been successfully established, i.e. relatives of the rehabilitators. We began preparations for water baptism, eight people expressed a desire to make a covenant with the Lord, and held one lesson.

But the war changed plans and we began to serve in the context of the war. First we organized the departure of families with small children and two large families (five children each), to organize the departure both by personal transport and by train.

We continue Sunday service and broadcast it online. We split into small groups, in principle, these are two groups, one in the area where the church is and the second in the rehabilitation center outside the city. We continue to participate in helping the civilian population, we take people to the station who want to leave (a lot of unbelievers contact us), we prepare lunches and dinners for the soldiers. Each group prepares food for different roadblocks. We go out once a week to distribute the Gospel, deliver food and clothing to people in need.

The church is now, like many others with difficult circumstances, but we do not lose hope and are determined to serve further.

Thanks for your support and help. Please pray for us, for the peace in Ukraine and for people's hearts to accept Jesus!
2 Corinthians 4:16-18: "Therefore we, do not lose heart, but though our outer man is decaying, yet our inner man is being renewed day by day. For momentary, light affliction is producing for us an eternal weight of glory far beyond all comparison, while we look not at the things which are seen, but at the things which are not seen; for the things which are seen are temporal, but the things which are not seen are eternal."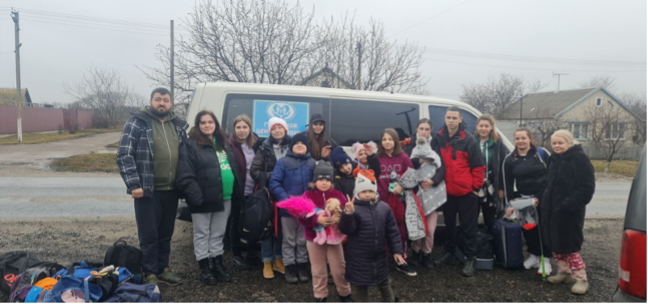 In a time of great fear and uncertainty, God is bringing help, healing, and hope to the people of Ukraine through SGA-supported churches and Compassion Ministry. Be a part of God's incredible work with your generosity and prayer support.
Your gift of compassion helps struggling people with emergency aid that generally includes food for 10 days, medicine, warm clothing, shoes, and Scripture materials.