Editor's Note: The testimony below was provided by an SGA-supported missionary pastor in Ukraine.
In Pastor Vladimir's recent report, he expresses how grateful he is for your support in "the project of war compassion" and sends personal messages of gratitude from hurting Ukrainian families. May you be blessed as you read how the support of friends like you is making an immediate and an eternal difference during the war in Ukraine. Here is pastor Vladimir's report . . .
Thank you for helping our people who are going through difficult times of war!

I received [support] for the purchase of food and other items to be distributed to the IDPs and other needy people. The funds were spent on food, hygiene items and partly on medicine. A total of 40 families have been helped this time. Praise God for His care for our Ukrainian people through you!

On behalf of the church, I would like to sincerely thank and assure you that your work is not in vain before God. Almost every Sunday there are many unbelievers from the village and immigrants in the church. Four people have already repented. Praise God for everything!

I believe that God has been praised through the great ministry of charity, and praise God we can do that in the name of Jesus Christ and for the salvation of those needy people.

Thanks for your care! May God richly bless you in His mighty ways!

With love and prayers,

pastor Vladimir
See the faces and read Vladimir's captions below about the people who have been helped — thanks to the generosity of friend like you who undergird SGA-supported outreaches. He has also included some personal messages for you directly from the families who have received emergency aid and spiritual help!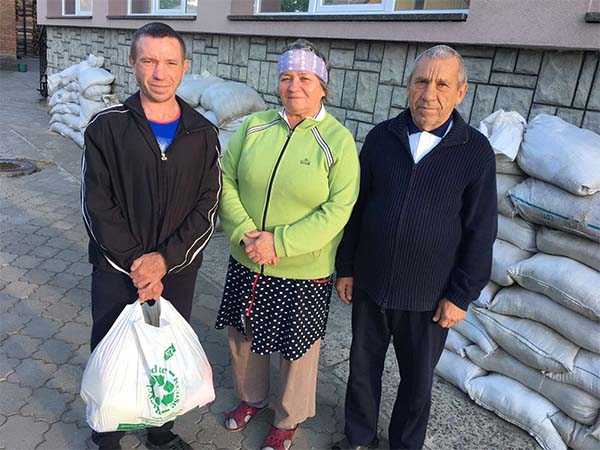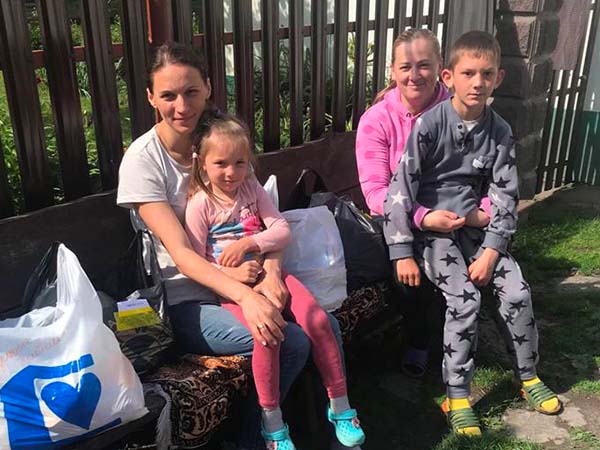 ***
In a time of great uncertainty, God is bringing help, healing, and hope to the people of Ukraine through SGA-supported pastors, churches, a seminary, and SGA-sponsored Compassion Ministry. Be a part of God's incredible work with your generosity and prayer support.
Your gift of compassion helps struggling people with emergency aid that generally includes Scripture materials, food, medicine, warm clothing, and shoes.