Immanuel's Child "miracle" in Beslan opens a closed door
By German
SGA-Supported Missionary Pastor in Beslan, Russia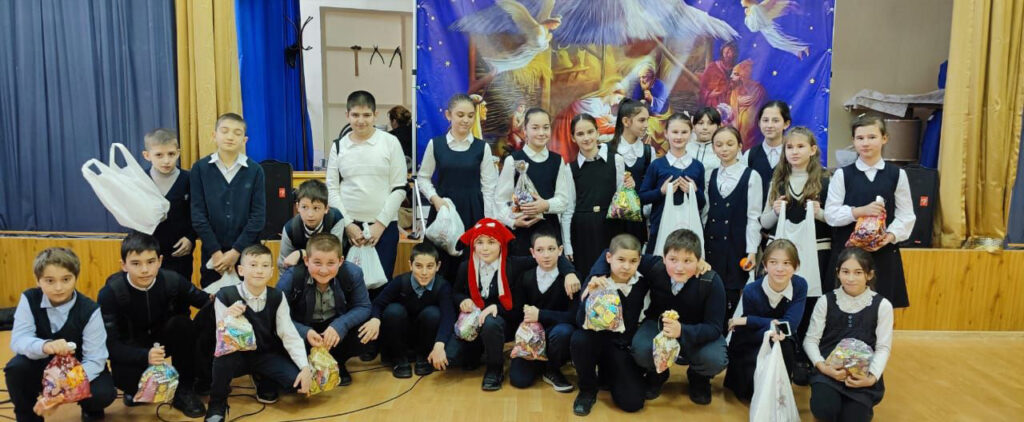 We would like to extend our special thanks to the sponsors of the Immanuel's Child project for your year-round support. There is a saying in Russia that miracles happen not only in fairy tales, but also on Christmas Eve. If "heavenly stars" from Immanuel's Child had not rained down on us, I cannot even imagine how we could carry out this project, reaching all 20 schools of the Pravoberezhny district and those in the town of Beslan.
Through Immanuel's Child, a miraculous event happened in my life and I cannot help but share it with you. Back in November 2018 in one of the Beslan schools, I gave a Bible-based talk on preventing alcoholism. Halfway through my talk, the principal of the school stopped me and asked for the microphone. I did not understand what she did not like about my presentation. Looking at the children, she said, "All our children are very good, no one has ever dishonored their parents, or their teachers, or our school. We do not need your moral teaching, and we will cope with all the difficulties without your help!" As the audience left, she declared that I would never set foot in her school as long as she was the principal. Since then, we have often remembered her in our prayers, and the ladies' prayer group also prayed for her salvation.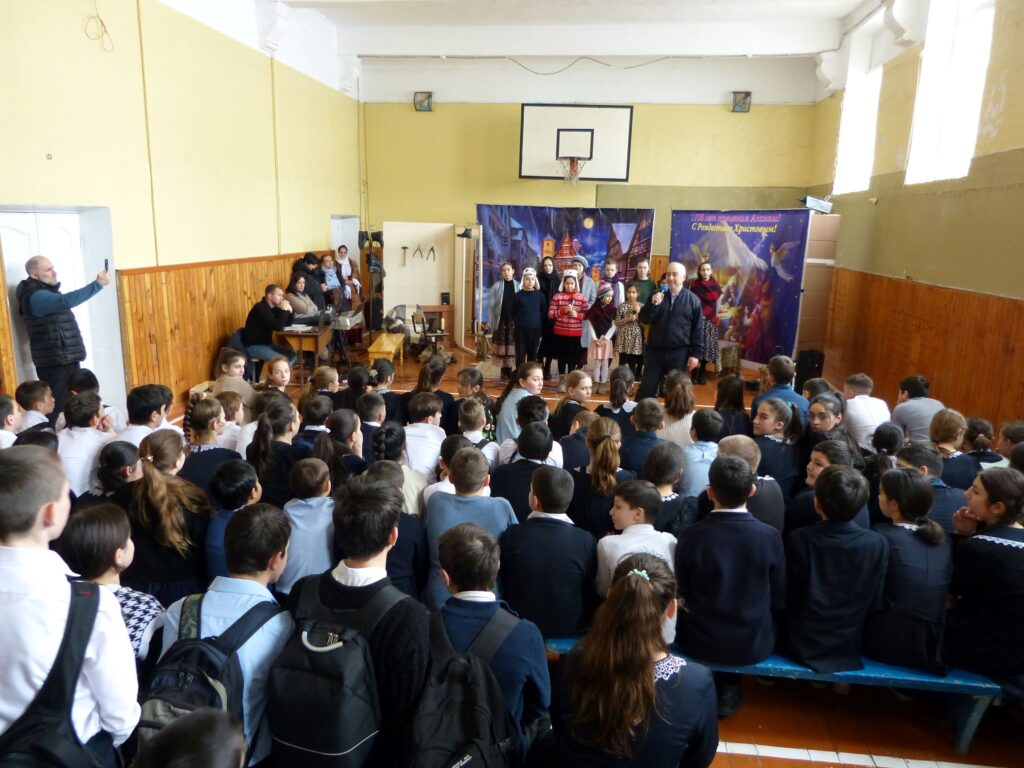 This past January, I visited that school again. As we do with the administration of all the other schools, I proposed to the principal our cooperation, with the first project being a Christmas concert and blessing the children with gifts. She looked into my eyes and asked, "Are you going to do your propaganda again?" I replied, "Yes, I am." Our conversation ran for over an hour and a half, and to my surprise it turned out to be a heart-to-heart conversation. She asked many questions, such as how I came to believe, and so on. In the end she said, "We will be waiting for you on Christmas." Like in the other schools, the celebration at their school went great, and we saw God's blessings. The children and the teachers were thankful. After saying goodbye to the principal after the performance, she told me that she liked our team very much and that she would be looking forward to our further events!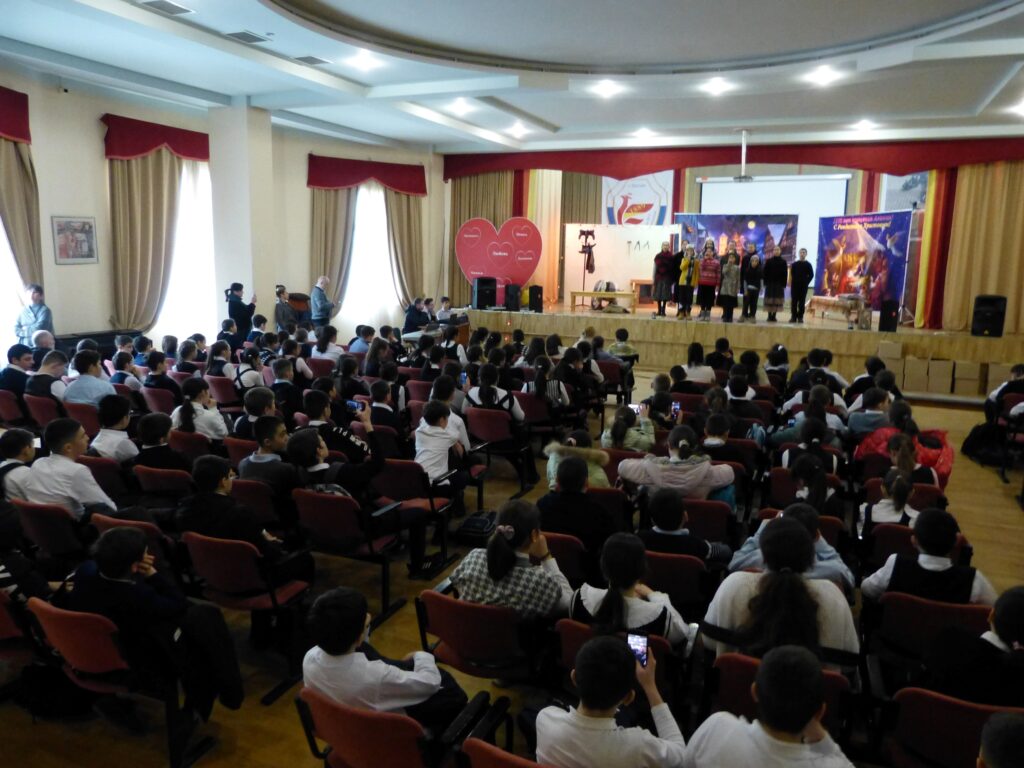 As part of our Christmas tour last year, we visited the school that was the site of the 2004 terrorist attack that killed 333 people, including 186 children. During the Christmas concert, the children heard about the birth of Jesus. By God's grace, we were able to talk about the meaning of the birth of our Savior for all nations. I had a short conversation with my former teacher, who was also held hostage with her students in 2004. She thanked our team and the church for these many years we have been supporting the children from School No. 1. She added, "It is so important in these days, because if they do not have knowledge of God, and if they are not aware that God sees all our deeds and works, and if they have no fear of God in their mind, what can keep them from sin?" Before handing out gifts to the children and the books Faith to Grow On and Teach Me to Believe, I showed them first to the headmaster. She was positive about distributing the books. We watched as the children, standing in the corridor, sitting in groups in the hall, were reading and looking through the pages of the books they received. Let us pray and believe that the seed sown in their hearts will bear fruit in the knowledge of the Son of God!
I am grateful to the sponsors of the Immanuel's Child project for generosity and assistance rendered to us. God opened the doors to schools for us to go to them and to proclaim biblical truths to both children and teachers. We appreciate your prayer support. God bless you!