Much Prayer, Much Power
Michael Johnson
President, Slavic Gospel Association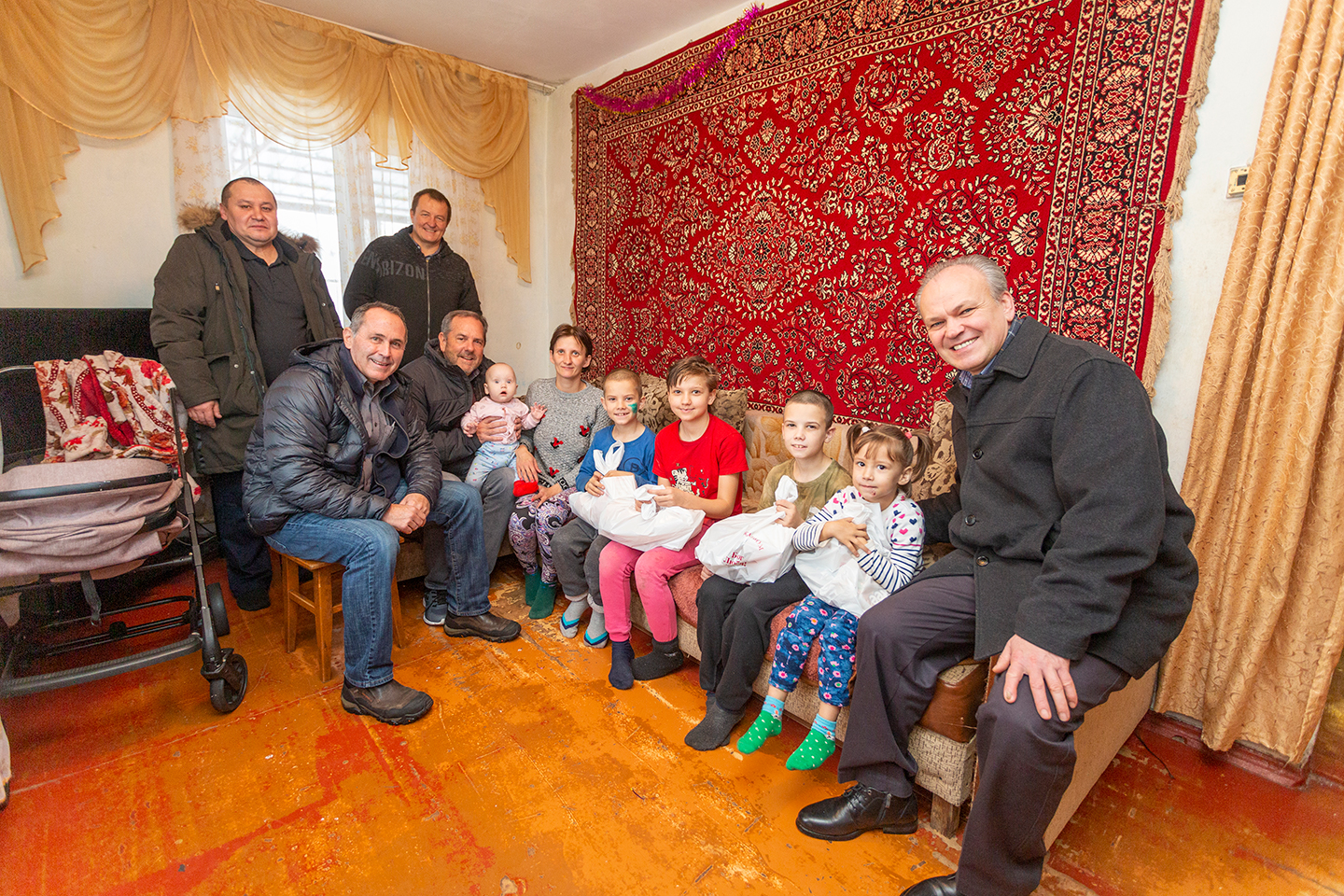 Christ is sovereign over COVID. And SGA is not slowing down. In Christ's power, SGA and our partner churches intensified our ministry.
The SGA staff, along with the churches we serve across the former Soviet Union and the faithful partners who help make our ministries possible, have all been impacted. Like many of you, we have had to work remotely from home with the office operating only with a skeleton crew, and only as absolutely necessary. We have been praying unceasingly that God will continue to reveal Himself to you during these challenging days, while trusting God's protection for you and your family.
As supporters of SGA know, our founder Peter Deyneka had a motto that is always at the forefront of our minds. Much Prayer, Much Power! Our staff prays for you and for our brothers and sisters overseas every morning before we begin the workday. As I pray through what is happening as a result of the global coronavirus pandemic, I have come to believe that this represents one of the greatest opportunities for the proclamation of the Gospel of Jesus Christ in modern times. As I write this, the nations of the former Soviet Union are seeing the pandemic spread and, like many countries, are trying to limit impacts with the closing of borders and shutting down of their infrastructure.
While the economic impacts of the pandemic are severe here in North America, things will be much worse across Russia and her neighboring countries. SGA-sponsored missionary pastors and church leaders there tell us that they expect significant shortages in food, humanitarian aid, and medical supplies. But in the midst of this, God has used them to establish a network of thousands of faithful churches that are committed to minister to the people in their communities, helping to meet urgent needs and share the life-changing Gospel.
Announcing Christ Over COVID: Much Prayer, Much Power!
In response to this global crisis and the call of our brothers and sisters in the Commonwealth of Independent States (CIS), SGA has issued an international call to prayer that we are calling Christ Over COVID: Much Prayer, Much Power. We want to pray not only for the nations of the world, but also to lift up the churches of the former Soviet Union and Israel so they can be a light for the Gospel! We are asking God to draw many to Himself in repentance and faith. As we minister in both word and deed, by God's grace and provision we will have all of the resources in place to reach out to the poor, orphans, widows, victims of war, the sick, and those who are forgotten from the cities to the far reaches of the earth!
We know that these are difficult times for many of our partners. The needs of the faithful brothers and sisters remain, and we are so thankful to the Lord for you and your ongoing faithfulness to help meet these urgent needs. We trust that God will do great things, and that many will come to Him in saving faith as they hear the Gospel proclaimed. Our Lord is the only certain hope we have in times of trouble.
The Lord Jesus said . . . And this Gospel of the kingdom will be preached in all the world as a witness to all the nations, and then the end will come (Matthew 24:4). Nothing will stop Him from building His church—not even a global pandemic. May He be glorified through His people in the days ahead!