As camps from across the former USSR concluded for the summer, we received these initial reports from Belarus!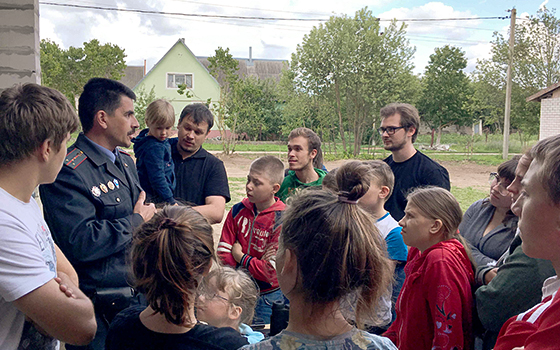 From Pastor Igor:
Thanks to your support, we had 35 children in our summer camp, and 14 children out of the 35 are from unbelieving families. This included three orphan children from Christian foster families. The age of the children in the camp ranged from 5-19. Our camp program included sports, practical lessons, and Bible lessons. The Bible lesson program included themes like relationships between girls and boys and why God loves us.

We invited three people who were not believers to help at the kitchen and they served with us. Two out of the three attended Bible lessons and told us that they enjoyed them. By the second day of camp, four children had prayed a prayer of repentance. They thanked us for the Bible lessons and asked us to make the next camp longer!





From Pastor Pavel:
Our camp for children was held in July and it was very eagerly anticipated by the orphan children. They had waited for this time for over a year. For the first time, we held the camp at our house—which we use for ministry to orphan children. Many children said that they felt like they were at home.

In total we had 24 children from orphanages, children' and foster families. We talked with the children about self-esteem, planning for the future, fears, and faith. We involved the children in various activities, and one day we visited a trampoline center. We invited very interesting guests from local churches and from across Belarus. One speaker used to be a criminal but now he is a believer. Other guests were the leader of ministry for teenagers and as well as policemen. The policemen had come to Christ as adults, and they shared with the children.

Nastya's brother Sasha and another boy named Slava prayed for their first time in the camp and asked in their prayers for God to forgive and help them. We thank all of you who help us in our ministry!
Editor's Note: Due to local circumstances, not all of the summer camp ministries that SGA supports are held outdoors. Some are in countries where such ministries must be conducted discreetly, and others lack access to a good outdoor or rural setting.