Your Prayers and Gifts Show God's Love to Needy Children
Vadim Barsukov, Orphans Reborn Coordinator in Krasnoyarsk, Russia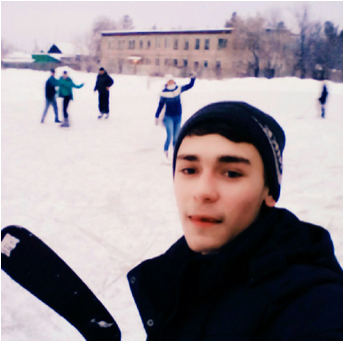 Yura is 16 years old and lives in a Russian orphanage. His moving story came to us through the SGA-sponsored Orphans Reborn team in the Esaulovo region. It's a wonderful example of how your prayers and faithful support are helping to change troubled young lives.
One day, young Yura got into a fight with another boy in his school. The other boy ended up with a broken jaw, and because of that the police got involved. Eventually, legal charges were filed against Yura and he could have ended up in a juvenile prison. Yura had been coming to Orphans Reborn Bible lessons for some time and knew that what he had done was wrong, repenting of his anger. He also went to see the other boy asking for forgiveness and trying in various ways to make it right with him. He was really troubled at the thought of going to prison yet knew that God is almighty and is full of grace and mercy. And he prayed.
Eventually Yura's day in court came. The prosecutor asked the court to find him guilty and impose a prison sentence. And usually in Russia, the court sides with the prosecution. But God had a different plan. Unexpectedly, the judge pulled out the investigation file and read the paper with Yura's repentance, as well as another letter written by the boy whose jaw had been broken in the fight asking for reconciliation. The judge then dismissed the case. Yura shared later that when he realized that God had intervened, he almost shouted "Hallelujah, praise be to God!" in the courtroom!
This wonderful event in Yura's life is a powerful testimony that God is, and that He hears the prayers of those who genuinely come to Him. It was a great lesson for Yura that he needs to walk closely with the Lord daily, and to control his anger to avoid bad results such as what had happened. Above all, if Yura had not been introduced to the Lord through Orphans Reborn, his story might have had a much different outcome.