Editor's Note: The report and images below were provided by an SGA-supported pastor in Ukraine.
When God makes a way, He makes a way! And during the Ukraine war, He has often made a way — through the generosity and prayer support of friends like you— for SGA to ship food and emergency supplies from Poland to regions in Ukraine with the network churches that we serve.
Here are what SGA-supported pastors shared with us recently from two different regions where the Gospel went forth as urgent aid was delivered:
Region 1
"There are faithful Baptist churches in these villages who invite people to church for services and after the service we distribute help."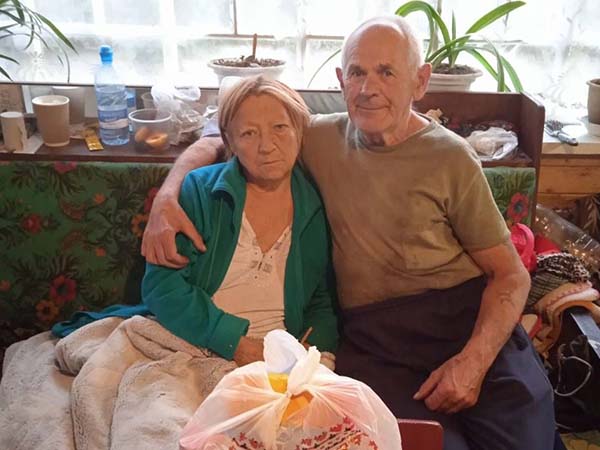 Region 2
"Greetings! We send you the photos that were sent to us from the churches in our region that received aid. The cargo that was received was transferred to seven counties in the region. Food kits were distributed to displaced persons, the poor, and families requesting assistance. All products were distributed through churches with the Gospel."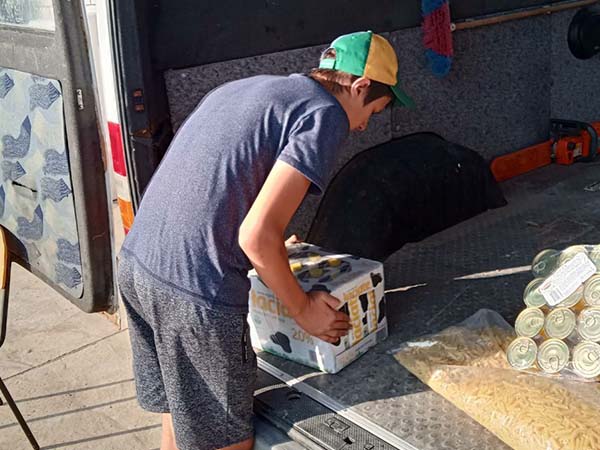 In a time of great uncertainty, God is bringing help, healing, and hope to the people of Ukraine through SGA-supported pastors, churches, a seminary, and SGA-sponsored Compassion Ministry. Be a part of God's incredible work with your generosity and prayer support.
Your gift of compassion helps struggling people with emergency aid that generally includes Scripture materials, food, medicine, warm clothing, and shoes.