Editor's Note: The testimony below was provided by an SGA-supported pastor in Ukraine.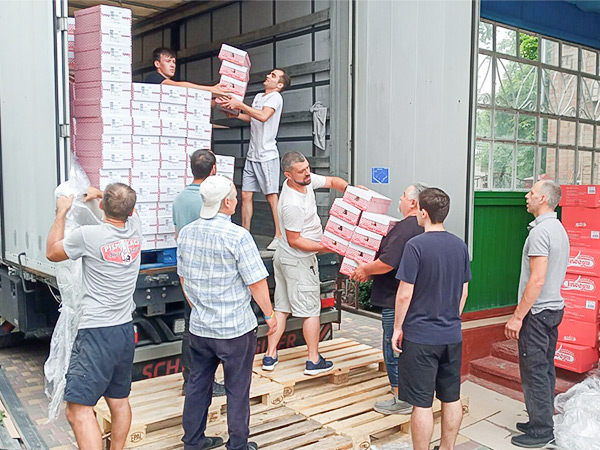 For such a time as this! It is amazing how God uses broken people in the midst of the most difficult circumstances to show His glory. He is raising up the faithful and those ready to be of service when all around us is falling apart and families are being separated.
SGA-supported Pastor Yuri shared recently how God has called his son David while ministering together during the Ukraine war. What joy for a father to be able to watch his son step into ministry in God's appointed timing . . .
"I am sincerely grateful to the Lord for His blessings, which He sends to me and my family through you, through your donations. May God reward you a hundredfold! May His hand be upon you and protect you and your families!

"Currently, there is a war in Ukraine. War is terrible, it is pain, suffering, and separation. My wife and five children went to [a different] part of Ukraine, away from the explosions that were close to our village. My son David and I stayed in place. During all this time David has been working with me near the church.

"It is at such times that God can reach many people. It was when explosions sounded, and the earth shook that new people began to come to the worship services. And it was in such circumstances that God prompted my son David to preach. Now I have an assistant in the ministry. Praise God!"