Ministry to Hurting Families During COVID-19
Yegori Mikhalev
SGA-Sponsored Missionary Pastor in Yakutsk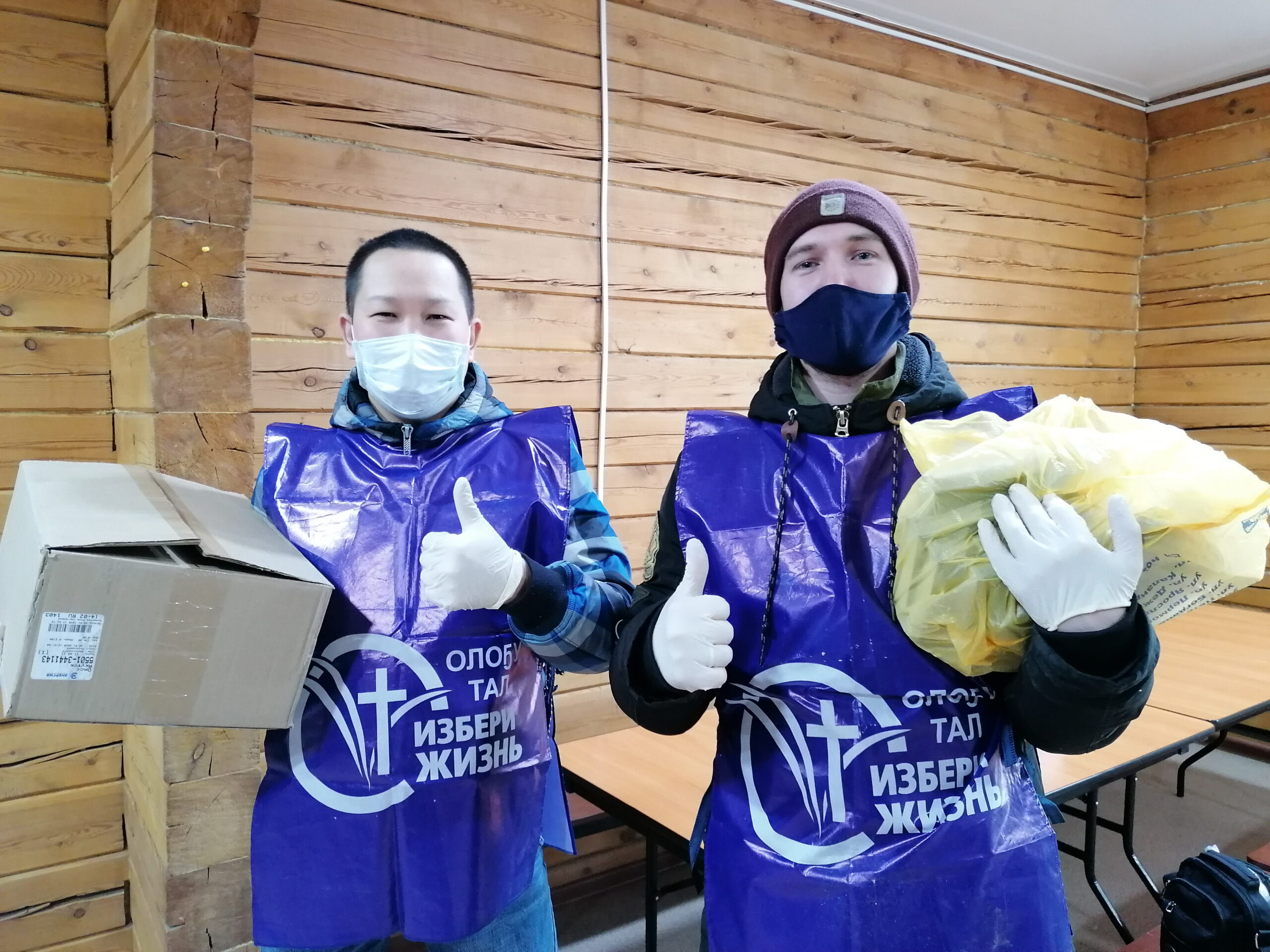 God is sovereign, and we believe that this situation with the coronavirus pandemic is also subject to our Almighty Creator and Savior. We pray that He will stop the coronavirus pandemic as soon as possible, and that He will bring salvation to many people around the world in these times of trouble.
The authorities here in Yakutia issued a high alert on March 17, and we have been under a stay at home order since the end of March. It means that people are not allowed to go out of their houses except to buy groceries and household items at the nearest store. If you walk your dog, you have to do so within 100 yards of your house. In Yakutsk city, the stores, restaurants, and shopping centers are not open, except for grocers and drug stores. Buses are also not operating for most of the day, so people either have to walk or take a taxi. On April 8, the authorities tightened the rules of the quarantine even further and began levying fines for violations.
The economy in Russia has been seriously hit by both coronavirus and oil prices in the last month. The federal government is trying to take measures to save and stabilize the country's economy. Their primary task now seems to be to stop the virus from spreading over the country and to hold the economy up at the same time. Food and household prices are slowly creeping up. 
Impacts on Churches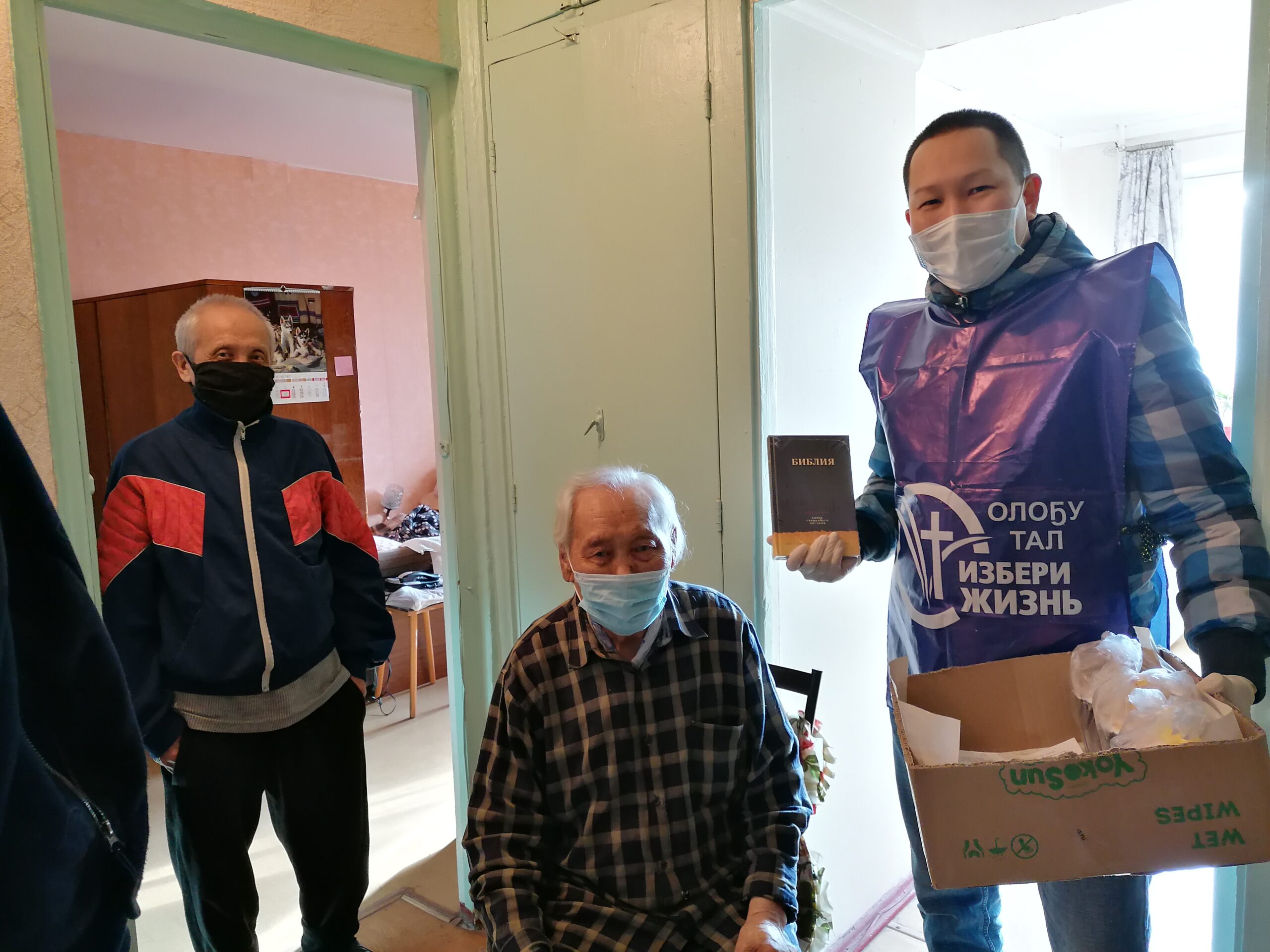 In these times of trouble, some of our local believers are doctors, so they are working during the quarantine, helping the diseased. Some are serving as volunteers. For instance, brother Nikolai Sidorov serves as a driver for the doctors. Since local buses are not operating, he decided to give doctors a ride to the hospitals. He wrote a sign on his car's rearview window— "Ready to give a ride to doctors for free." Several sisters serve as volunteers in Neryungry giving help to needy people at their houses. Some church members serve as volunteers in Pokrovsk where they buy food for poor families. 
As a pastor, I spend time talking to people on the phone every day, trying to encourage them and help them with solving their problems. I have also been bringing food for elderly believers with the help of another brother named Anton. Those who are 65 years old and older are not allowed to leave their houses even to buy food because they are at higher risk. Our church youth have also been delivering food for elderly non-believers as well. We used this opportunity to share the Gospel and to bring them Bibles as a gift.
Right now, I see that there is a need for financial help in buying food for poor families and the elderly people in Yakutsk and Pokrovsk, especially during the quarantine period. I have talked to the authorities, and they told me that there's a need for food for poor families, as the authorities themselves don't know where to get money for food in the midst of the worsening economic situation in the country. Also, there is a huge need in antiseptics and in medical disposable face masks all over Russia, including Yakutsk. 
The authorities have strongly recommended that all churches stop holding services and gatherings till the quarantine ends in order to minimize the risk of infecting people. Therefore, our churches in Yakutia have not been meeting since March 26. We are recording our sermons on video and are using phone calls in order to encourage our believers. We ask our brothers and sisters to pray for relief in this situation, for a spiritual revival in our country and in the world. May we read more of God's Word, reflect more on our lives, and make a thorough analysis of what God wants us to do and wants us to be!
And we know that all things work together for good to them that love God, to them who are the called according to His purpose (Romans 8:28)