Editor's Note: The story below was provided by an SGA-supported seminary in Ukraine.
Praise God with us that Irpen Biblical Seminary classes have started this month for the fall semester! Though the enemy attacked and shelled all five buildings earlier this year during the war — badly damaging the second-floor classrooms and the kitchen — the school never closed.
Enough repairs have been completed to welcome 154 students, and there is room for more! Please pray with us in thanksgiving and for God's continue protection and provision, as future pastors and ministry leaders continue their studies in four programs: Pastoral, Christian Education, Master of Divinity, and Master of Arts in Biblical Studies.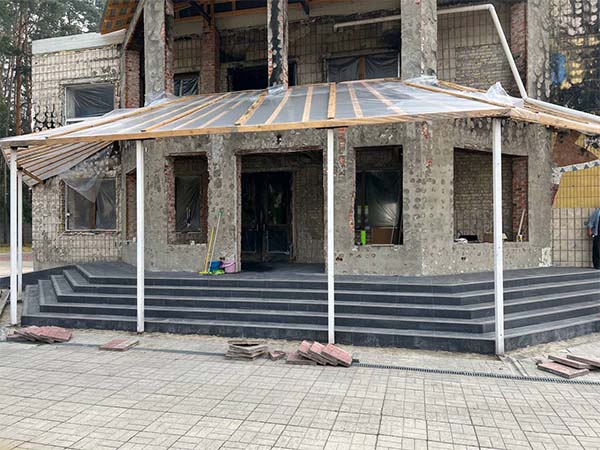 In a time of great uncertainty, God is bringing help, healing, and hope to the people of Ukraine through SGA-supported pastors, churches, a seminary, and SGA-sponsored Compassion Ministry. Be a part of God's incredible work with your generosity and prayer support.
Your gift of compassion helps struggling people with emergency aid that generally includes Scripture materials, food, medicine, warm clothing, and shoes.