Your gifts help churches get the Gospel to thousands near the Ukraine border
Sergei K.
SGA-Sponsored Orphans Reborn Team in Volgodonsk, Russia
I am thankful for the opportunity to share with you our ministry over the past several weeks. It was a very productive time. In early March, we made a trip to Taganrog near the border with eastern Ukraine. Taganrog is serving as a temporary location for people evacuated from Ukraine's Donetsk area—for the most part, children from orphanages.
We have been putting on performances of a children's drama we call "Wolfaritan." It was about helping people in need and based on the Bible's parable of the Good Samaritan, only with animals. The performance uncovers the theme of self-confidence versus helping the needy. We showed five performances in one day. There were a little over 300 children and about 20 adults. We had been asked to show a performance that would be good for different ages. So we could not use the previous one. We prepared another performance, rehearsed and then got on the road. Everyone enjoyed it and they were glad that we came.
Then we wrote a completely new drama. This was meant for the locations we visit, but for now they are closed for live performances. So we did it via video recording and saved it on a flash drive. We wrote a script, made a sound recording, shot video against a green screen. And then assembled it. So it was a long process. The performance is entitled "Where is Your Home?"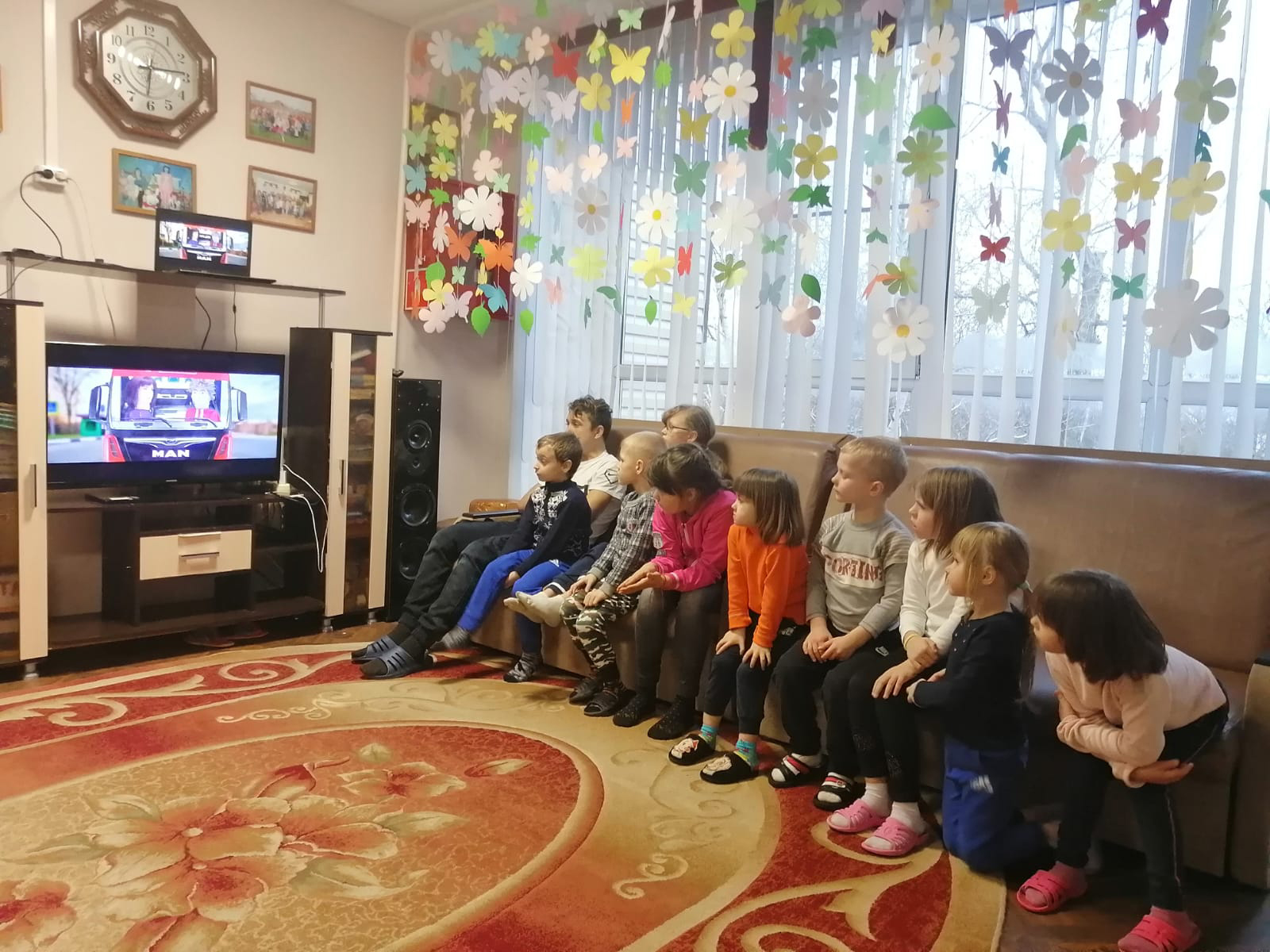 It is about a girl who married and then was left a widow with her husband's parents. She fled from that home and from these elderly people who were not her blood family. She hitch-hiked and that was how she met a long distance truck driver. He listened to the young woman's story and shared with her the story of Ruth from the Bible. Then he brought into focus the fact that people remembered her because of her kindness to her mother-in-law Naomi. And God rewarded Ruth. She became the great grandmother of the king. She also became a part of the Christmas story. Joseph and Mary were descendants of Ruth and Boaz. They came to Bethlehem because that was where the family estate of Ruth and her husband was.
Bible Truths for Hundreds of Orphans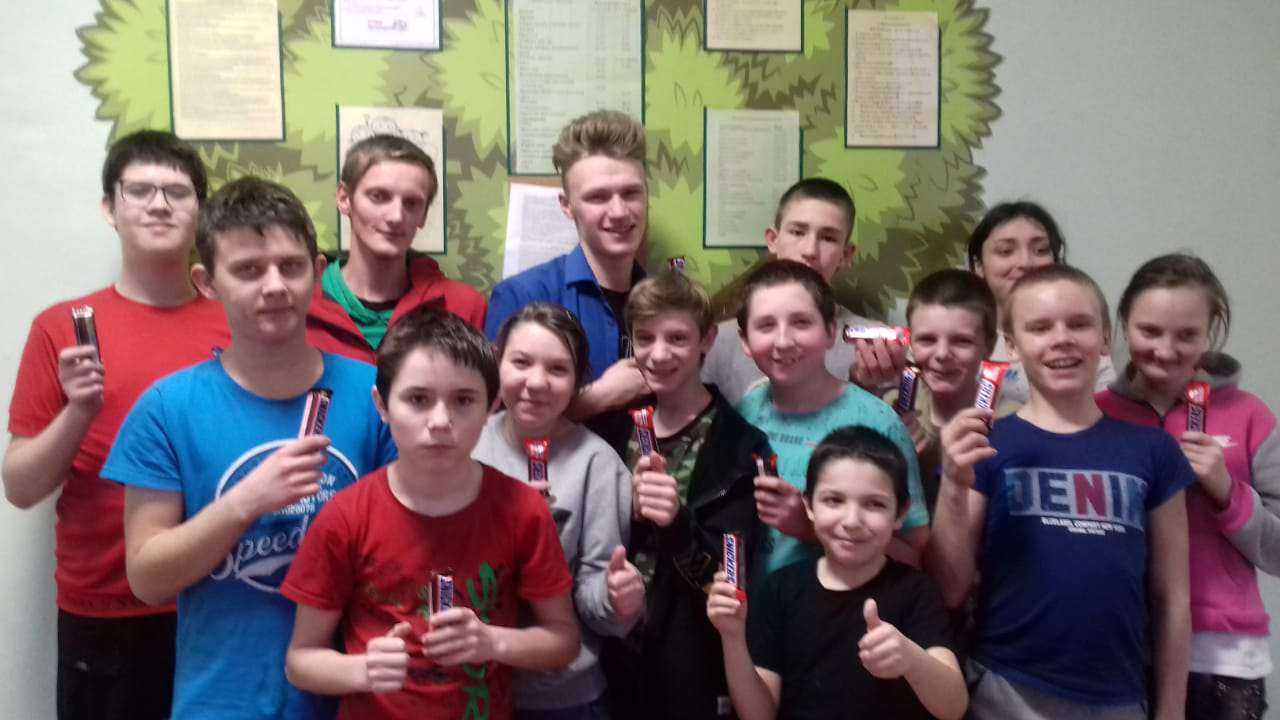 As you see, the main character in our drama heard the story of Ruth, and she decided to go back to the parents of her deceased husband and care about them. After the performance we spoke about caring for neighbors and old people. Of course, we gave out chocolate bars to every child after the performances. We were able to take flash drives with videos to all 27 locations. This time there were 840 children and about 100 adults who participated!
In late March, we were invited to come to Taganrog again to minister to refugee children. The first location was the one we had visited last time and all the people there were already excited to see us and they remembered "The Wolfaritan." We were given a big auditorium and we had 346 people in two shows. There were about 20 adults among them. In the afternoon we went to two more locations very close to the border with Ukraine. There were families with children in those locations. We did performances there, one in each location. The total number of people in our performances that day amounted to 550; almost 500 of them were children.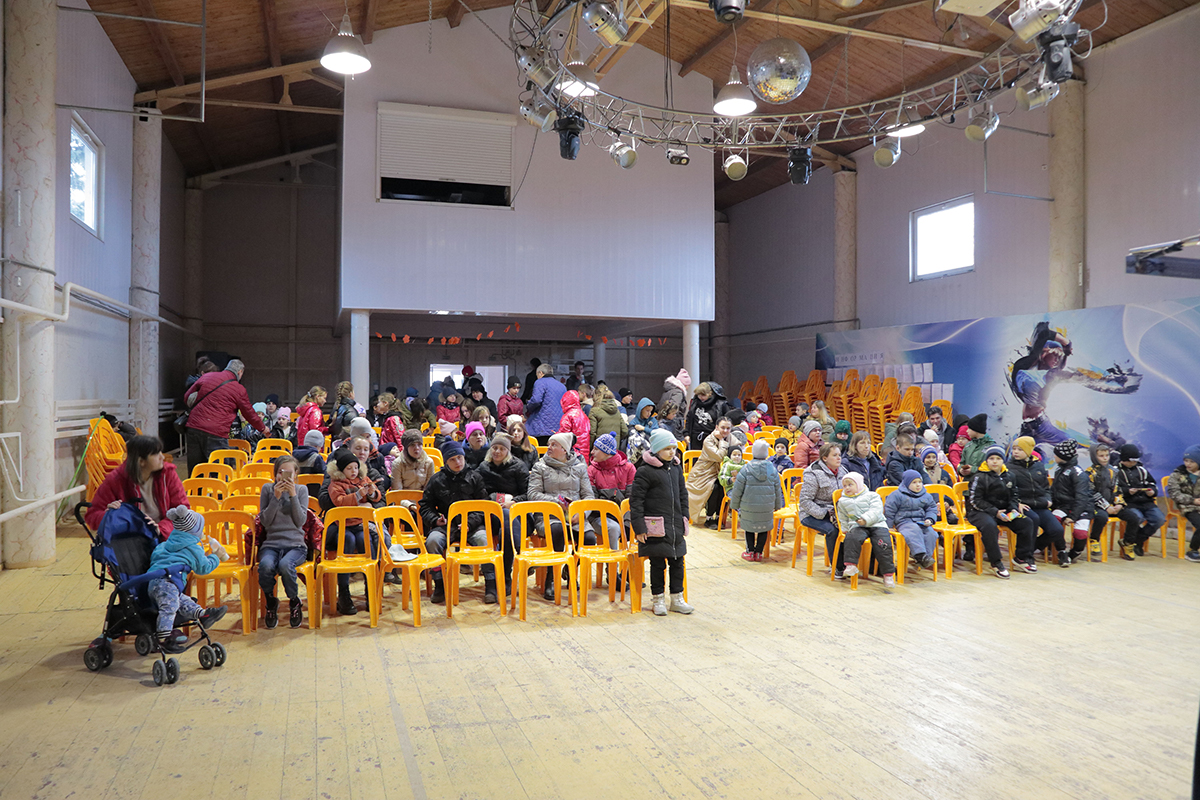 This time we used an older program we have used called "The Prodigal Son" based upon the parable. It includes a contemporary story about a boy who loved entertainment and did not care about his mother's moral teachings, nor wanted to work. He spoke rudely with his mother and said he wanted to live on his own. In reply to this his grandma told him about the prodigal son. Before the performance, we spoke to the children about how life cannot all be about entertainment. Even electricity and food is something that we have because somebody worked for it. Then we discussed the prodigal son and what he did. We also spoke about the love of the father who forgave his son. In two locations with the families, we spoke about the love of our heavenly Father who forgives all sin. Altogether, we reached out to about 1,800 people, for more than 300 of them we did it twice. Thank you so much for your support for our ministry during this time!