By Iryna Kudelia
Irpen Biblical Seminary Graduate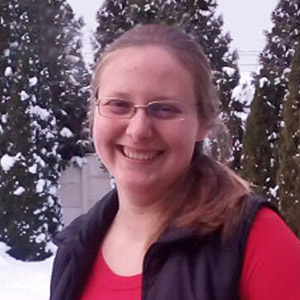 I grew up in a Christian home, but it took some time before I repented. I tended to be impatient with things, disobedient to my parents, losing interest in going to the church, and the world was offering other values. That period of time was not long, because my parents kept praying faithfully for me. They would unceasingly tell me that being with Christ provides the only meaning of life for us, and that life without Him is nothing but vanity.  
As they continued praying, one summer I went to a Christian camp where the Gospel was preached, and the preacher called for repentance. Some children came up and prayed a prayer of repentance, and I asked myself, "Why are they doing this; they are believers already?" The Word of God would stir my heart, but I could not fully understand what was going on. One night, when I heard the call to repent, the Holy Spirit prompted my heart and I went forward in tearful repentance. After that, I had a long talk with the pastor, and it was a conversation of confession.  
Thanks to Christ, my life changed! I was baptized and became active in different ministries in the Kherson church. At that time, I wasn't a member at Kherson as I still belonged to my home church where I used to live. The church in Kherson had been praying a long time for sign language interpreters because they are a large church, and they had only one interpreter who had to leave periodically. There are several at the church who cannot hear, and there was no one to help them. I had no knowledge about this ministry, and I never thought the Lord would ever use me for this kind of work. But when I learned about that specific need of the church, I began to pray to the Lord and pleaded "Here I am. Send me!" I then transferred to the Kherson church, placed by God for this ministry, for which I am very thankful!  
My next step was to enter Irpen Biblical Seminary, and I am very thankful to God for this step of faith. I am being trained in sign language interpretation, which is very important for us to minister to people who are hearing-impaired. My years of study in the seminary have been a special, blessed time of my life. I am receiving the necessary knowledge and skills to apply in practical ministry. I am grateful to God for having such an opportunity. This is my third year, and I will graduate this year. Glory be to Him!