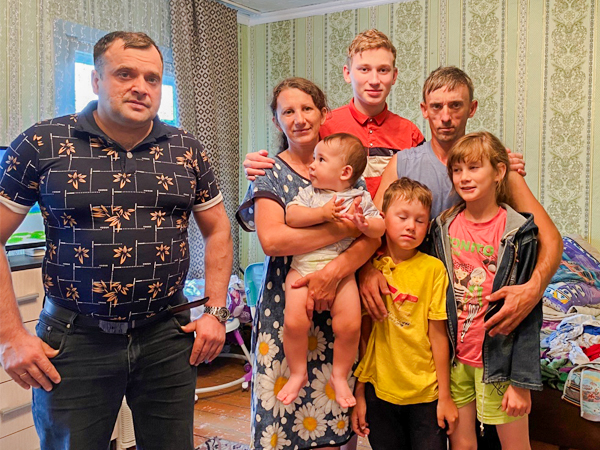 The word "compassion" holds the meaning of, "a deep awareness of the suffering of another, accompanied by a desire to relieve it." In the story below, it was through the gentle hearts of those involved in SGA-supported Compassion Ministry team that a broken young man was prompted to pour out his pain and open his heart enough to begin making friends. 
After experiencing great tragedy in his early life, Volodya was deeply hurt and found himself wanting to be closed off from others. But God had a plan to bring people into his life who had a desire to draw Volodya out of his lonely world and into a relationship with the family of God. Although we don't know what the outcome will be for this young orphan child, we do know that God has been seen in Volodya's life through the outpouring of love and compassion of God's faithful servants.
When we help people with a gentle heart, they become more open to pour out their pain. You can see a young man in a red T-shirt named Volodya. When he was three years old, some gunmen killed his father before his eyes and those of his mother. The next day, Volodya's mother hanged herself in the boy's presence, and he was just standing there and crying, unable to help his mother in any way.

Volodya has psychological issues due to unfortunate events in his past. He is not a clinically insane patient, but rather his soul is wounded, and it is difficult for him to communicate with peers, or with anyone at all. However, God arranged it so that Volodya has disposed to us and opened up to make friends. We take Volodya to various events and spend time with him. We pray and believe that the Lord will have mercy on him and heal his soul.