A report from Eric Mock on SGA ministry to orphans in Ukraine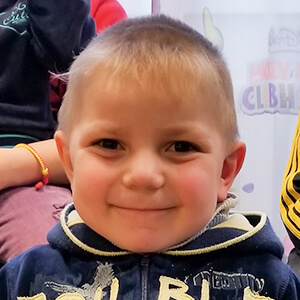 It was another heartbreaking day of ministry in Ukraine, seeing so many children suffering under the weight of this fallen world. But it was also a heart-encouraging day to see so much dedication and hope as local churches faithfully bring a heavy dose of love and the Gospel!
Imagine a small child losing his mother, and the father is nowhere to be found. Imagine this child is adopted by the grandmother, only to be placed in a playpen and not taught or encouraged to speak, walk, or go to the bathroom. And then, after laying there lifeless in the playpen, the child is given back to the orphanage as a burden. This is just one of the children in an orphanage in the Donetsk region — where a wonderful director loves the boys and girls and has opened a door to the local church.
Through SGA's ministry to orphans the message and love of God was brought to these dear children. They looked at their Immanuel's Child stars, read their Bibles, and were loved on by those that came. And yes … they received lots of candy!







Through a combination of Immanuel's Child, Orphans Reborn, Summer Camps and Compassion Ministry, local churches are able to minister to these dear ones year-round, especially here in the Donetsk region of Ukraine where the fighting is still very real and present.
This is why I left the space program to join this ministry. And this is why SGA is so important — equipping the local Bible-teaching church to reach children and people the world has seemingly forgotten with the love of Jesus Christ. God be praised!