When enemy strikes damaged Ukraine's power infrastructure and sub-freezing temperatures threatened to interrupt ministry this winter, SGA-supported Pastor Sergei was overjoyed to receive a generator. Thanks to the generosity of friends like you, God has provided a way for worship services, prayer meetings, Bible study groups, and more life-changing gatherings to continue . . . and more people are hearing about Jesus and growing strong in the faith.
Sergei gives God glory in his recent note of thanks . . .
Our church . . . expresses to you our sincere gratitude for your help in helping us to get a generator. This wonderful gift is a great blessing for our church in implementing various ministries. Now we have power all the time and during Sunday services the equipment works, we can make hot drinks for guests, children and teenagers. We have a group called "Future" for teenagers and also evangelistic meetings for IDPs [internally displaced persons]. We are grateful to you and pray that God keeps you and your families safe! May His Name be glorified through all that you and we are doing!
Watch Sergei and church members say thank you for helping to provide a generator . . .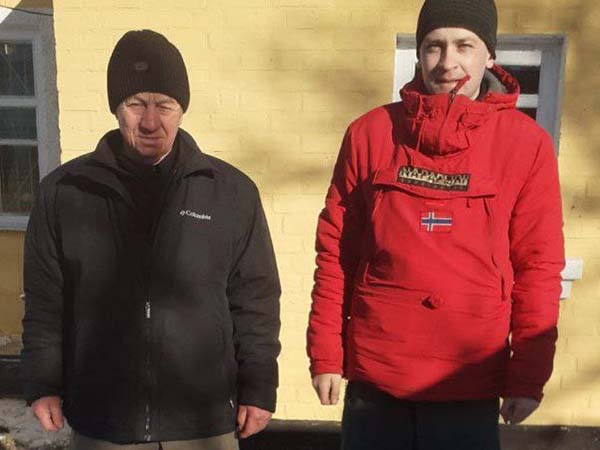 In a time of great uncertainty, God is bringing help, healing, and hope to the people of Ukraine through SGA-supported pastors, churches, a seminary, and SGA-sponsored Compassion Ministry. Be a part of God's incredible work with your generosity and prayer support.
Your gift of compassion helps struggling people with emergency aid that generally includes Scripture materials, food, medicine, warm clothing, and shoes.