Too many moments pass by without thanksgiving. But the Apostle Paul says to . . .give thanks in all circumstances; for this is the will of God in Christ Jesus for you (1 Thessalonians 5:18).
Please pause and thank God if you have a warm home and office and access to warm food and water today. Then pause for a moment to read these words of thanksgiving from SGA-supported pastors. Thanks to the generosity of friends like you who have given toward SGA's Ukraine Heat and Hope Campaign, they have received simple, portable stoves.
These Ukrainian-made stoves are helping churches become centers of heat and hope and helping Ukrainians to survive this winter, while power outages continue for sometimes up to 12 hours a day while the war continues. Whether the stoves are used on a church's premises or in a pastor's home to serve others, warmth for the body and from the body of Christ is a tremendous blessing for Ukrainians in need!
Here are what several pastors wanted us to share with you . . .
From Ruslan:
Thank you so much for your ministry to us! Thank you for the stove, it was sent to us recently. In our area, the power is on only for 6 to 9 hours/per day. Therefore, your stove is a good help at this time. We use it for our church. But even neighbors come to make a tea. . . . We've been cooking on the stove and our neighbor, uncle Ivan, came to visit us. So, we've had a great opportunity to communicate with him, to tell him once again about Jesus and His salvation for those, who believes in Him.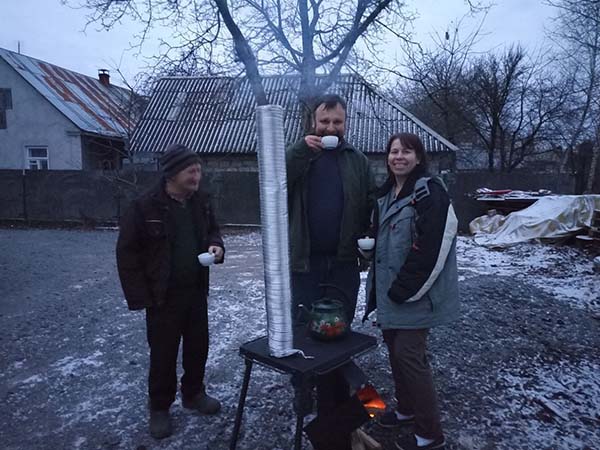 From Andrei:
Thank you so much for supporting my ministry with the stove. We are planning to install it in the near future in a room in our House of Prayer, where there is no heating at all. This stove we've received from SGA and our sponsors is very timely for us. We can heat the room and also heat the teapot, a pot with a soup, porridge, other meals in order to feed children from unbelieving low-income families and refugee families. So, we serve those who come to us. You serve us in order we could serve others here! This is God's grace! Thank you!
From Ivan:
Thank you very much for the stoves you have provided. They serve both for cooking and heating for young families — refugees from Kherson, Kramatorsk and Kharkiv, who have found shelter in our village. Our church is currently taking care of them. We sincerely thank you for your help and support in our ministry. God bless you and keep you safe! With God's help we will continue to serve those who are in need.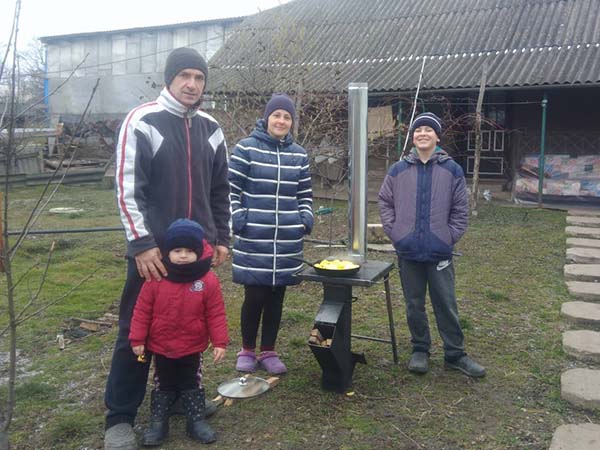 From Vladislav:
Thank you so much for being so close to us, though living so far away. God brings together His children to serve Him in many ways here and there. . . . We are thankful to God and to you for this opportunity to get this nice stove from you. Now we can have a fresh meal every day and a warm room. There is no power for hours and hours. May the Lord keep you and care for you as you care for us here!
From Victor:
I am so thankful to you for your support for our family in getting a stove that can be installed for heating the room and cooking. It was such a need and I am very grateful for such an alternative at this terrific time we are going through, when there is no power for many hours. Your support and prayers are very important and valuable for us! . . . We are a family of missionaries, serving refugees here in our area, who need help, both: physical and products. What a blessing that the Lord uses everyone in their places with their abilities to help others.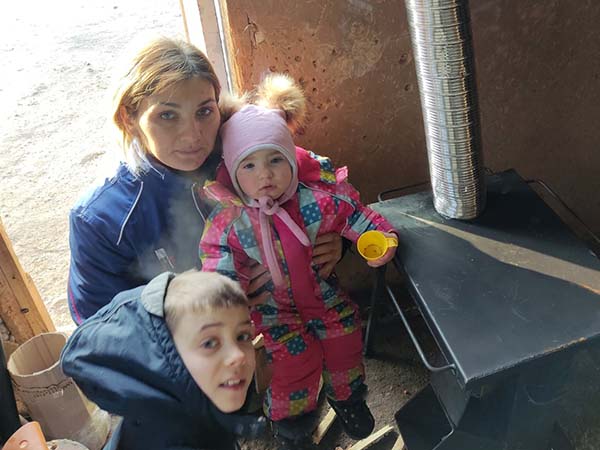 In a time of great uncertainty, God is bringing help, healing, and hope to the people of Ukraine through SGA-supported pastors, churches, a seminary, and SGA-sponsored Compassion Ministry. Be a part of God's incredible work with your generosity and prayer support.
Your gift of compassion helps struggling people with emergency aid that generally includes Scripture materials, food, medicine, warm clothing, and shoes.