Editor's Note: The reports and images below were provided by SGA-supported pastors in Ukraine.
Two pastors in Ukraine recently sent notes of gratefulness for you. They know that believers in the United States are generously giving to help provide emergency supplies shipped from Poland. Not only are you helping to meet urgent physical needs of suffering Ukrainians during the war, but you are part of the work to reach hurting hearts with the saving love of Jesus Christ. Thank you!
Region #1:

Thanks to your support from the SGA mission with products through Poland, we are holding assembly meetings with non-believer immigrants and village residents on the territory of the church near the village councils just on the square. Services are held for both children and adults. We distribute food packages, perform prayers. As a result, many people repented and started going to Small Bible Study Groups in [different villages].

We sincerely thank the SGA mission and all sponsors, for your service to our people, may the Lord bless you and all those who support your service. We especially thank God for you and your sincere heart. We pray for you and peace in Ukraine.

Region #2:

Many people come. We devote time to children and adults. We distribute the products according to the list. Many immigrants. Thank you for the products, we look forward to more! The Lord works through us and you!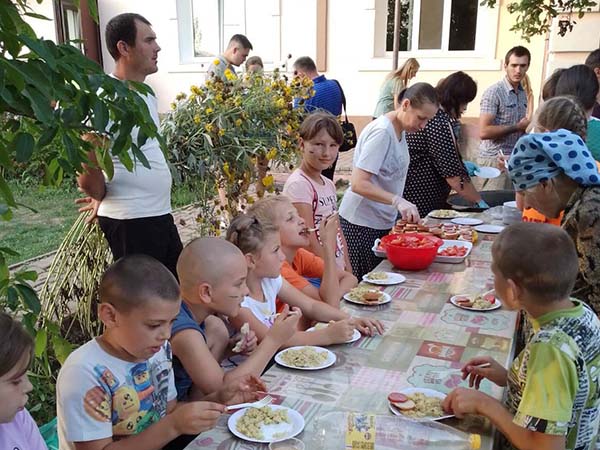 In a time of great uncertainty, God is bringing help, healing, and hope to the people of Ukraine through SGA-supported pastors, churches, a seminary, and SGA-sponsored Compassion Ministry. Be a part of God's incredible work with your generosity and prayer support.
Your gift of compassion helps struggling people with emergency aid that generally includes Scripture materials, food, medicine, warm clothing, and shoes.