Elena Rusinova
SGA-Sponsored Orphans Reborn Team in Far East Russia
I would like to share with you about our January meetings at the shelter and the positive growth we have seen in the children's lives.
During our first meeting, we spent time talking about God, how He is holy, loving, and just, and that He sent the Lord Jesus into the world. We had a two-hour meeting where we sang with the children, played, taught them biblical truths, memorized a Bible verse together, and did crafts. We put a particular emphasis on our personal contact with the children. Through our one-on-one conversations, we learned more about the boys and girls who have been coming to our meetings.
This was only the second time Nina had visited our meeting, but she was interested to hear about Jesus Christ. She had suffered from being homesick for a long time and we had prayed for her during our first meeting together. This time she was ready to hear the Gospel and wanted to understand more about the Son of God. Nina took home our booklets with Bible study lessons.
Angelina is a very private person and is afraid to trust adults. While talking with Angelina, one of our workers prayed silently that she would be able to help the girl. Angelina confided in her and shared that she believes in Jesus Christ! Praise God!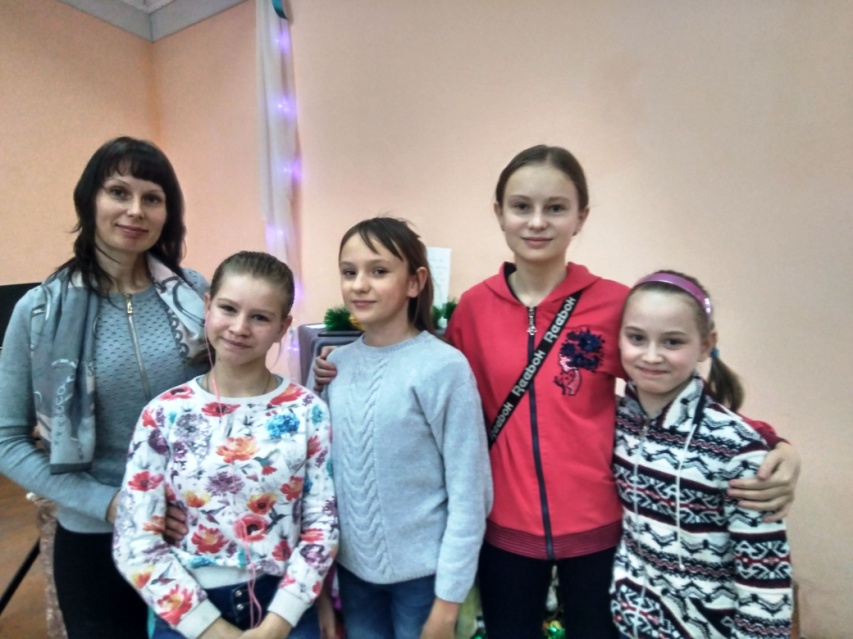 During our second meeting of the year, something remarkable happened. Some prospective adoptive Christian parents came to the service to see Alena. Alena was very happy and glad that the Lord had heard her request. Moreover, her new parents want to take custody of Sonya as well, a girl whose parents will be deprived of their parental rights in February. Now the new foster family is drawing up the paperwork to get custody of the two girls.
I got the chance to speak frankly to Sonya. She asked a lot of questions about the place where God lives, about prayer – did she pray the right way, and about Scripture – what she is supposed to read. We prayed together at the end of our conversation; Sonya prayed on her own – knowingly and ardently, and then I prayed. It looked like a meeting between two close friends.
At our next meeting, a 12-year-old girl from the Sunday school at our church came to the shelter with me. She and I prepared drawings and illustrations, which showed everyday life situations that happen to other people and explained that we need to show kindness and compassion. All of the children sat with us in a circle as we talked about these different situations. After this, we read the parable in the Gospel of Matthew about the sheep and the goats, applying it to the children and pointed out that God would pay attention to how they treated those who were in need.
After the general meeting, three girls remained with us – Nina, Angelina, and Sonya. Nina prayed with me with gratitude for the meeting and the opportunity to learn new things about Christ. Angelina cried. She could not understand why her aunt died of cancer. For a long time, I talked with Angelina about God's loving heart and we prayed that God would reveal to her the things she could not understand. Sonya continues to ask interesting questions about faith. She has read one of the four Gospels and can already talk about God's miracles. She prays and shows the fruit of faith.
Following the final class in January, Angelina approached me and thanked me for my prayer for her. She said that she found true comfort after the death of her aunt and was excited about life!
In our homes and at the church we pray for all the children. We extend our thanks to all the brothers and sisters who are involved in our ministry to these young ones for the sake of fulfilling God's work!