In Pastor Oleg's report below, you will see the many different ways in which God was at work at an SGA-supported Summer Bible Camp during a difficult time in Ukraine this summer.
The children were so excited about the things they had learned. The parents were comforted by the atmosphere of safety and love. And the leaders were so extremely thankful for the opportunity to show the children something other than the difficulties of the day. We are thankful for the way God fulfills His plans and purposes through the lives of men and women.
Please continue to pray for the camps that are still finishing up. Also, take a moment to thank God for all that has been accomplished through them this summer. Read more from the children's comments sent by Oleg . . .
From the children . . .
Tolik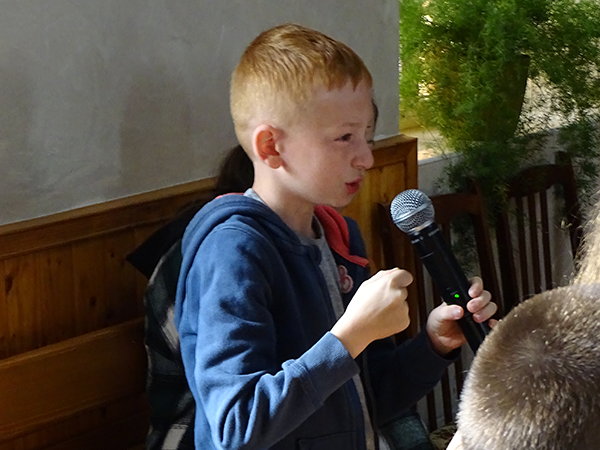 "My name is Tolik. I am nine years old. I was invited to a Christian camp held by the Gethsemane church. I am extremely delighted to be there and to have quality time. This was my first time in such an event. We had very interesting and nice atmosphere. We had games, quizzes, sang songs and much more. Every day we studied Bible verses by heart, and when I returned home, I decided to check in my father's Bible if it was truly written that way. I was amazed—it was exactly the way they taught us in the camp! My mother asked me about the camp, and I told her that I wanted to have my own Bible. Thank you very much for the camp!"
Dasha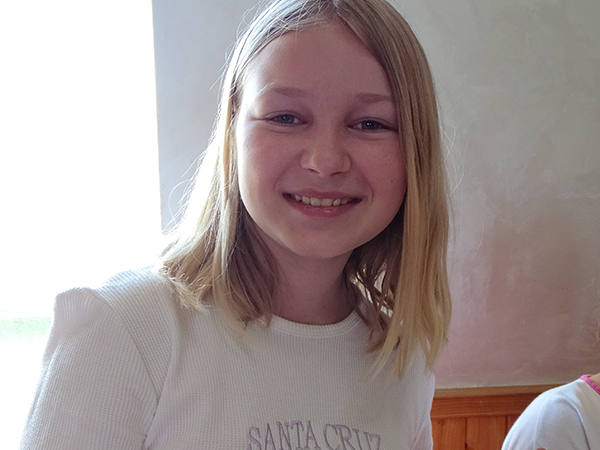 "My name is Dasha. I am 14 years old. My friend invited me to a Christian camp. As I heard that we could be provided transportation there and back, I agreed. I was in a place like that for the first time. I enjoyed everything: from making hotdogs, sandwiches, and crafts, to Bible lessons, when we could hear a lot about Jesus Christ. In particular, we learned a wonderful song "Jesus—You are my best friend." We played camp games where we were not elbowing through, did not push each other, but did it in a nice way, and simply had an unforgettable time. Thank you for having me, and I would like to attend other similar events!"
Ivan
"My name is Ivan and I am 12 years old. Together with my dad, I attend the church in [my] village. I was so looking forward to the camp in our village. What I liked most was the evening meetings at the stadium with the village youth and continued communication in the church building. We sang hymns and watched Christian movies. The camp was good, as I recharged myself spiritually for the nearest future and look forward to the next camp. I wish we could have more of such events!"
From the parents . . .
Yulia
"My name is Yulia. My two daughters were in the camp. They both are preschoolers and I decided to come with them. I loved the way it was arranged; everything was planned from start to finish: warm-up, Bible study, crafts and other classes, snack and lunch, and a general game. My girls were not offended or hurt; on the contrary, they were encouraged to take part in all activities. It seemed I was back into my childhood years. I believe that the church has the right approach in influencing future generations with biblical and ethical values. Such activities also encourage me to think about goodness and spiritual matters. Several times, I attended the meeting of the local church. I am thinking about my whole family being drawn closer to God, as well."
Lilia
"My name is Lilia. I am 50. At some point in my life, I believed in Jesus Christ and joined the Gethsemane Evangelical Church. Our pastor invited me to help in the children's camp, where I helped with cooking lunches and helping wherever they needed me. I was in delight of the camp's arrangement and the program. I did not see any resentment or tears; all was filled with friendly festive mood. On part of the campers, the team was able to build relationships with children and shared the Gospel. I am glad to be a part of the camp helping and witnessing the ministry of the church to our next generations. Thank you to all who contributed into this important cause!
From the camp minister . . .
"I would like to sincerely thank SGA partners for your care and help in holding a children's camp. We prayerfully hope that our work will bear fruit in due time for the glory of our Lord. For us, it was a unique opportunity, given a difficult time for Ukraine, to give children the time when they could feel that there is more than routine and hopelessness.
The camp took place on August 5 through 11. About 80 children could come to the camp, as their parents were also able to visit and see their children participating in camp activities. The main theme of the camp was "Jesus is My Best Friend." I witnessed lots of emotions, excitement, and joy that the camp brought to the life of these little ones. Many were looking forward to coming again, while for those who came for the first time, it was something new and delightful. May God bless the sponsors who support the church work among children in Ukraine! Thank you very much!
With deep respect,
Oleg