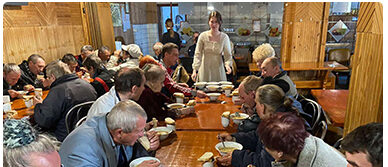 Editor's Note: The images below were provided by an SGA-sponsored church in Belarus.
Whether feeding the homeless or leading worship for downtrodden souls, a congregation's young adults are giving their time to be the hands and feet of Christ.
BELOW: Though your brothers and sisters in Christ live far away from you, you are partnering with them through your support of SGA-sponsored Compassion Ministry to help meet physical and spiritual needs.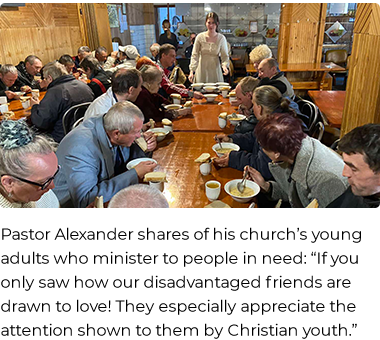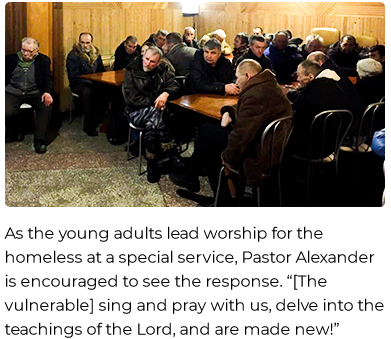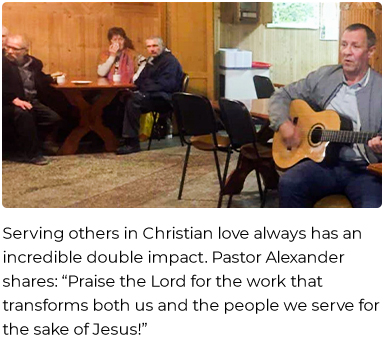 Help Suffering Ukrainians Now