Months after an Immanuel's Child Christmastime outreach in Azerbaijan, 11-year-old Veronika is thanking God she was able to attend this celebration and hear about Jesus. Not only did she hear that day, but God opened her heart to salvation! The best news is that Veronika didn't keep this Good News to herself, but instead went home and told her family.
Here she shares her testimony . . .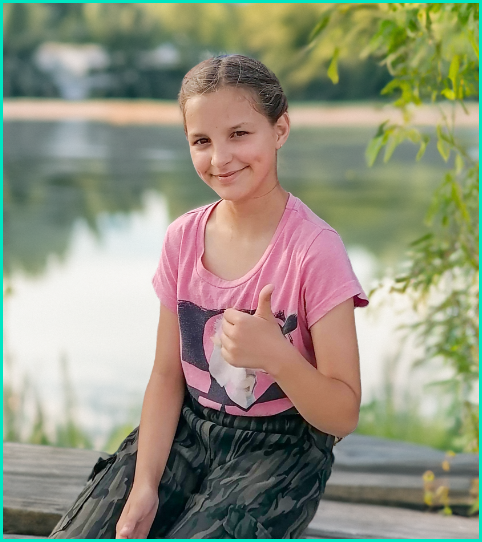 My name is Veronika, and I am an eleven-year-old. My brother and I were invited to a Christmas celebration this year. This was the first time we had attended such a celebration. During the Christmas celebration, I heard about the Savior Jesus Christ, who came into this world to save me as well. Also, I was told that heaven is a gift from God, bestowed upon us through His Son, Jesus Christ.

When I heard the story of Jesus, it touched my heart, and I realized that I needed to accept Jesus Christ as my personal Savior. At the end of the narration, a call to repentance was made, so I asked God to forgive me for my sins. At that time, I was reconciled to God. Then we played different games, sang songs, and received gifts. In all of that, we felt the peoples' love for us, those who participated in the celebration of Christmas. I also received the Book as a gift—a Bible. I thank God for giving me the opportunity to hear the Gospel and obtain salvation. I was very happy that day.

At home, I told my mom everything I had heard before. My mother, brother, and I are now reading the Bible together and are learning more and more about God. Following the holiday, we were invited to church, and my brother and I have already attended church services several times now. Glory be to God for His love toward us."
The impact of one Immanuel's Child outreach at a church or in a one-on-one visit to a family's home can change lives like Veronika and her family for generations. Help impact more children, whole families and even entire communities with the Good News of Jesus Christ this Christmas season.