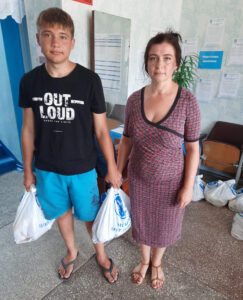 The bloody war in eastern Ukraine that began in 2014 continues to devastate thousands of individuals and families. Many of them are elderly or widowed mothers with children who cannot afford to move. Yet even in the midst of this ongoing tragedy, SGA-sponsored missionary pastors Dmitri and Vlad are joyful. Their joy comes from being able to help these desperate people with the food they need to survive, and the Gospel to give them eternal hope found only through saving faith in Christ. They recently shared a wonderful report about what you are helping to make possible: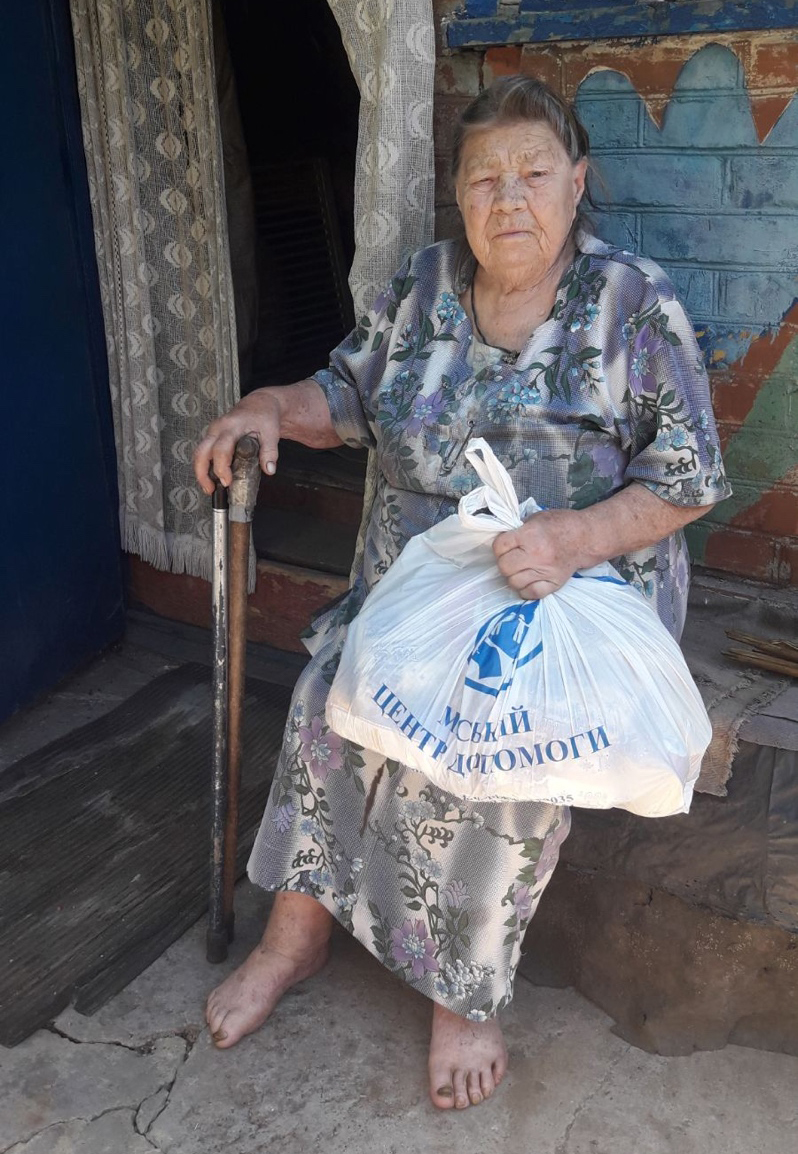 This past July, we focused our labors on villages and towns where people have been in dire need due to the restrictions imposed during the COVID-19 pandemic and the ongoing hostilities. By God's grace, we were able to visit four villages with food and the Gospel. The families were among those who had lost a source of subsistence, disadvantaged families and widows. Most of them have no family and are not even able to get to a grocery store.Your support has been especially helpful to families with children who are in the midst of the war zones.
One mother named Oksana has three sons—17-year-old Leonid, 7-year-old Timur, and 6-year-old Matvey. The father, Artem, has a job at a local factory but due to the lockdown he has not worked in several months. Leonid goes to high school but helps his mother as much as he can. They fled the war for a time, but when they returned to Andeevka, they discovered their home had been badly damaged by shelling. They are in an apartment while the family home is being rebuilt. They are very thankful for the food we gave them that will help them to get by.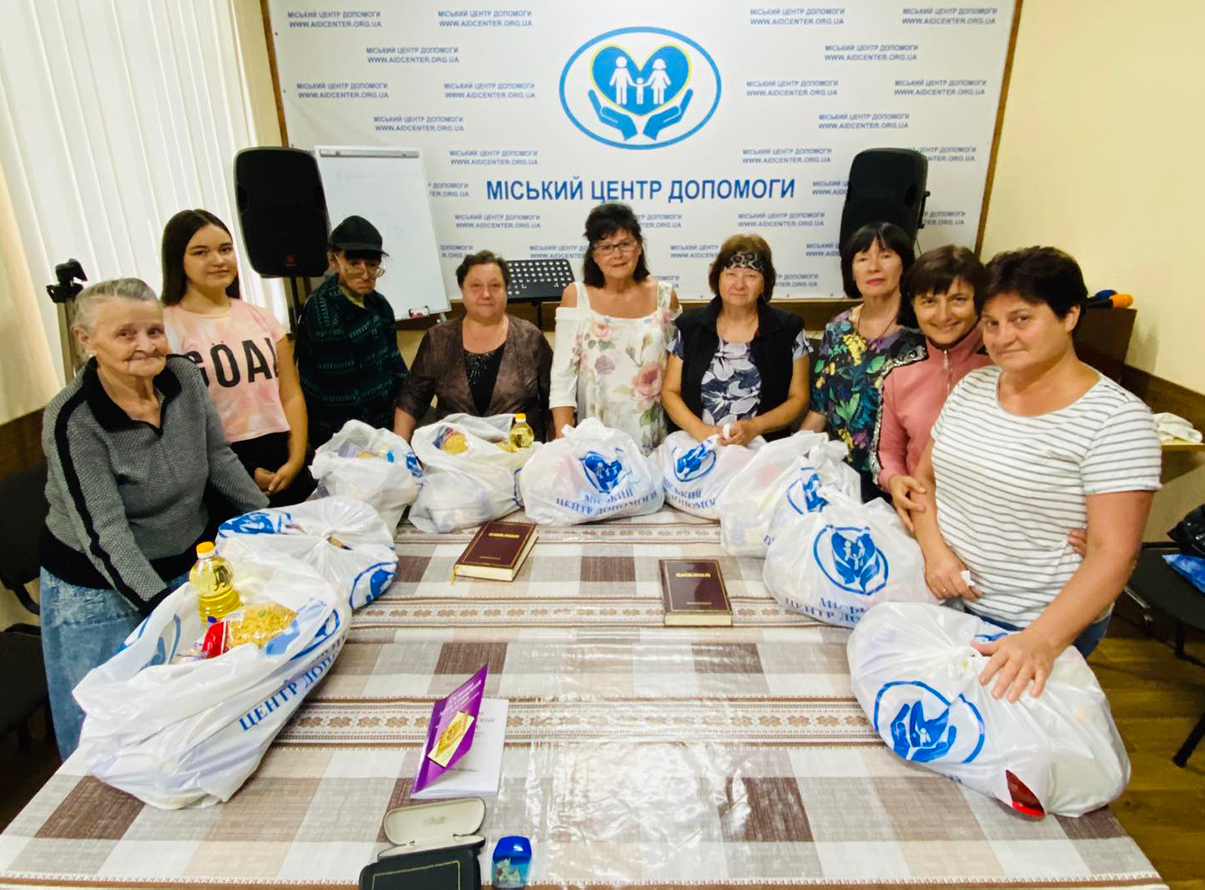 Olga is 88 years old and a widow. She has no family and is taken care of by local social service workers. Her home in Mariinka was destroyed, and had to be rebuilt. After the shelling, she lost her vision and hearing. Her lone surviving son was killed at his workplace during the hostilities.
And finally there is Liliya, who is 65. Her son lives abroad and a daughter lives in another city. Liliya's husband worked at a coal mine (as did Liliya) but he died shortly before the war forced her out of their home. A fellow worker at the mine was an evangelical pastor and he witnessed to Liliya often, but she turned a deaf ear to his words. But when the war forced her to flee to Zaporozhye, she remembered all that she had heard about Jesus and decided she should find Christians who could help her. God heard her plea and she found the church. She began receiving food and other essentials, and when a small congregation was started, Liliya was one of the first people who repented and trusted in Christ as her Savior!
On behalf of all the supported families and our team, please receive our thanks for your continued material and prayer support! May the Lord Jesus bless you abundantly!