Editor's Note: The images and testimony below were provided by an SGA-supported pastor in Russia.
It is not an easy task to make sense of these current times. Wars, economic hardship, health challenges and more. It seems that life is unsettled all around us, and it can make us unsettled. Yet God is faithful and sovereign. Even in the most difficult of times, we can be certain that God is not caught off guard.
We see through the book of Acts that God was at work building His church when people were at their worst. During Soviet times, the greatest of efforts to stamp our Christianity resulted in the Gospel travelling throughout the former Soviet Union and churches being planted. We can be certain in whatever we face that God in fact is at work, can turn the hearts of men and that His plan and promises will be done.
Pastor Vasily has seen how God changes one life and sets them on mission to bless others. He shared: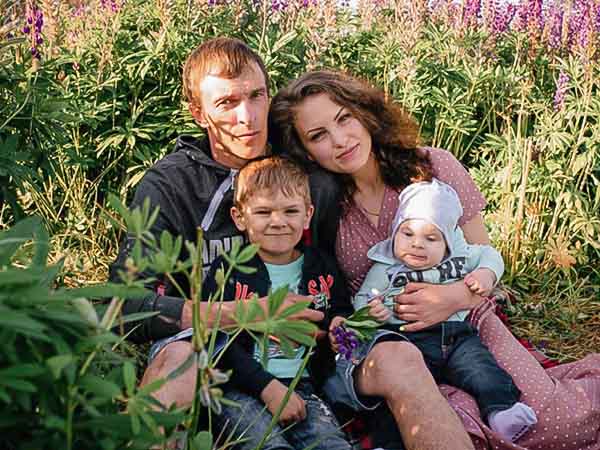 "This is a picture of our sister Angelika. One year ago, she with her husband and two children moved to [Russia] as a refugee from eastern-Ukraine. Then a friend from our church visited her, gave her a food pack and shared the Gospel. In time, Angelika began to attend a church, repented. This was a great joy and on May 1 she made a covenant with the Lord – she was baptized."
What in the human sense seems a great tragedy, and certain the invasion is an incredible tragedy, God often uses for His good. Angelika was moved from her home and led to a church in Russia where she heard the Gospel and was saved!
And by God's design, every transformation becomes a step in another person's journey. Pastor Vasily shares another testimony: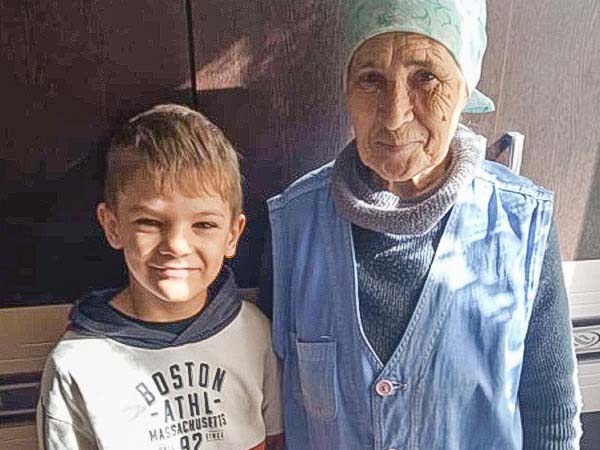 "We wrote about Angelika who came from Ukraine as a refugee, with her husband and two sons. For a long time she was shy to speak with people in the church and unbelievers. However, God is working in her heart and recently she visited a neighbor named Galina. The old lady was very surprised that somebody decided to care for her. Her children practically don't visit her. Angelika told Galina about God, about how He saved her by His grace and it was in His name this food package is gifted to her. We hope that the seed which was sown in her God will grow."
With the invasion in Ukraine, with world events and even in our own lives, it can all seem chaotic. But God is sovereign over all, working all things together for His purposes. What might seem a total loss might in fact be a new, glorious beginning.
***
In a time of great uncertainty, God is bringing help, healing, and hope to the people of Ukraine through SGA-supported pastors, churches, a seminary, and SGA-sponsored Compassion Ministry. Be a part of God's incredible work with your generosity and prayer support.
Your gift of compassion helps struggling people with emergency aid that generally includes Scripture materials, food, medicine, warm clothing, and shoes.