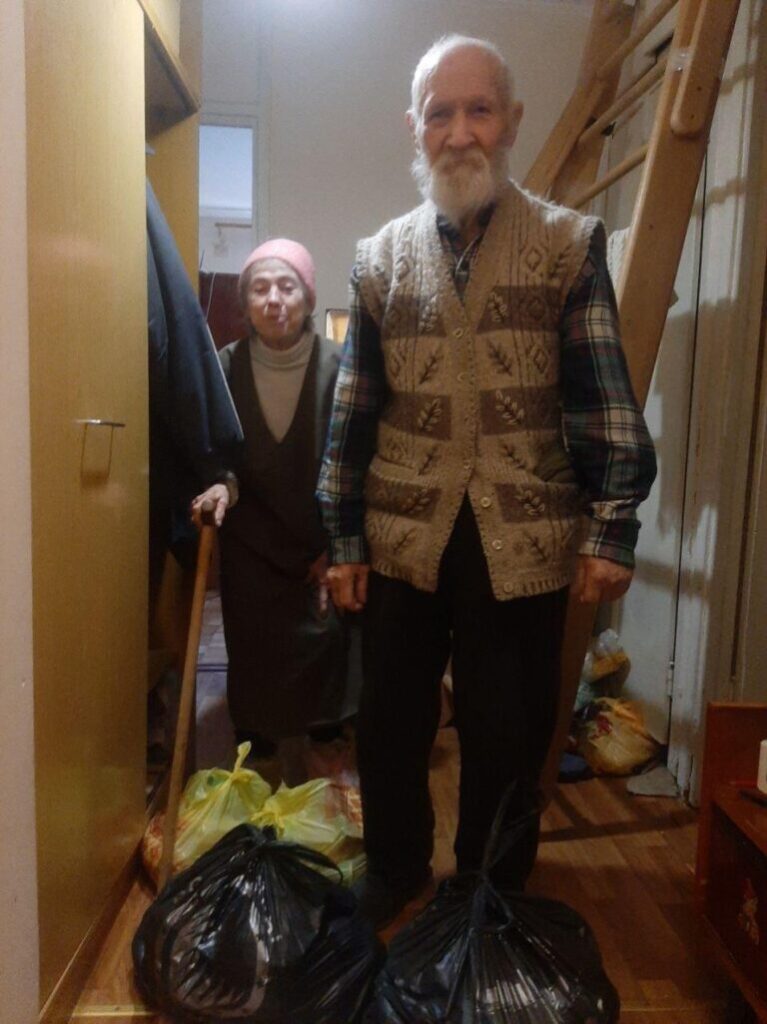 Thankfulness is being spoken throughout Ukraine in these very difficult days. Men, women, and children are incredibly thankful for SGA-supported Compassion Ministry, and for the people who are so faithful to deliver these much-needed items, along with the saving truth of the Gospel!
People who might otherwise starve are receiving food to fill their empty stomachs.
People who are trying to survive the bitter cold of winter are receiving blankets.
Hygiene items and towels are giving families an opportunity to feel refreshed.
Much needed medicine is being distributed to those who are fighting illness.
And even small things like a flashlight can be one of the best gifts of all, bringing light to darkness.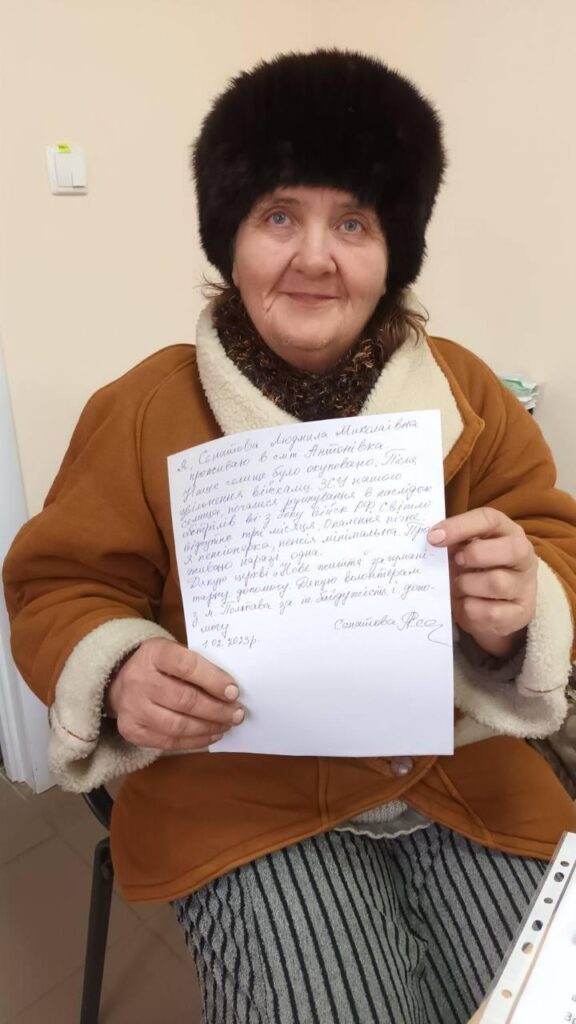 One pensioner in the Kherson region is thankful for a flashlight and food gift after three months without electricity, getting water from a well, and making food in the oven. Lyudmila lives in the Kherson region and her village had been occupied for 10 months. After its de-occupation, it has been continuously coming under shelling. Almost every day, people die from missile attacks.
Lyudmila is one of many elderly people who have had to live the last years of their lives in difficulties. She cooks food, and heats water for bathing and hand washing on the stove. There is no gas supply in the house. She lives on a minimum pension and is unable to improve her living conditions. A small food package and a flashlight brought this woman joy in the midst of hardships and difficulties. In the photo, Lyudmila is holding a thank-you note in her hands, in which she thanks the church and volunteers for not being indifferent and for attending to her needs. And we join her in thanking you—and all SGA partners—for your prayers and faithful support. The Lord is being glorified and the Gospel is advancing by His grace and mercy during these difficult days.