Editor's Note: The testimony and images below were provided by an SGA-supported pastor who is ministering in Ukraine.
When SGA-supported Pastor Sergei's home was struck by mortar fire during the ongoing war, his young granddaughter Marina was badly injured and lost her leg. Our vice president of ministry operations, Eric Mock, met with Marina in the hospital where she is recovering.
"She radiates joy, but would only talk for a few moments with us before she was completely overwhelmed and went back to her room," he says. "The slightest loud sound sends her into a panic. There was once a large bang. She sprang out of bed, hopped over to her mom's bed [she is still trying to walk with two crushed legs], and cried out, 'I will never leave you mom.'"
Marina's joy has poured out even further from her hospital room . . . to Ukraine's President Volodymyr Zelensky. When a reporter from CNN interviewed Marina and asked her what she would like to say, the brave patient had a special message for her country's president. "Please tell President Zelensky that I am praying for him," she requested.
What a blessing, then, to know that Marina's plea reached the president! On several occasions, President Zelensky has acknowledged he is more bold knowing that a young girl is praying for him. And on Marina's birthday, the president sent a special video greeting to Marina which you can view below.
Please pray with us for Marina's continuing recovering and provision for a prosthetic leg for this child. Also, join us in lifting up President Zelensky and all of those impacted by the war in Ukraine. May they come to know Jesus Christ as their Savior and Lord and be strengthened in Him.
"And we know that God causes all things to work together for good to those who love God, to those who are called according to His purpose." (Romans 8:28).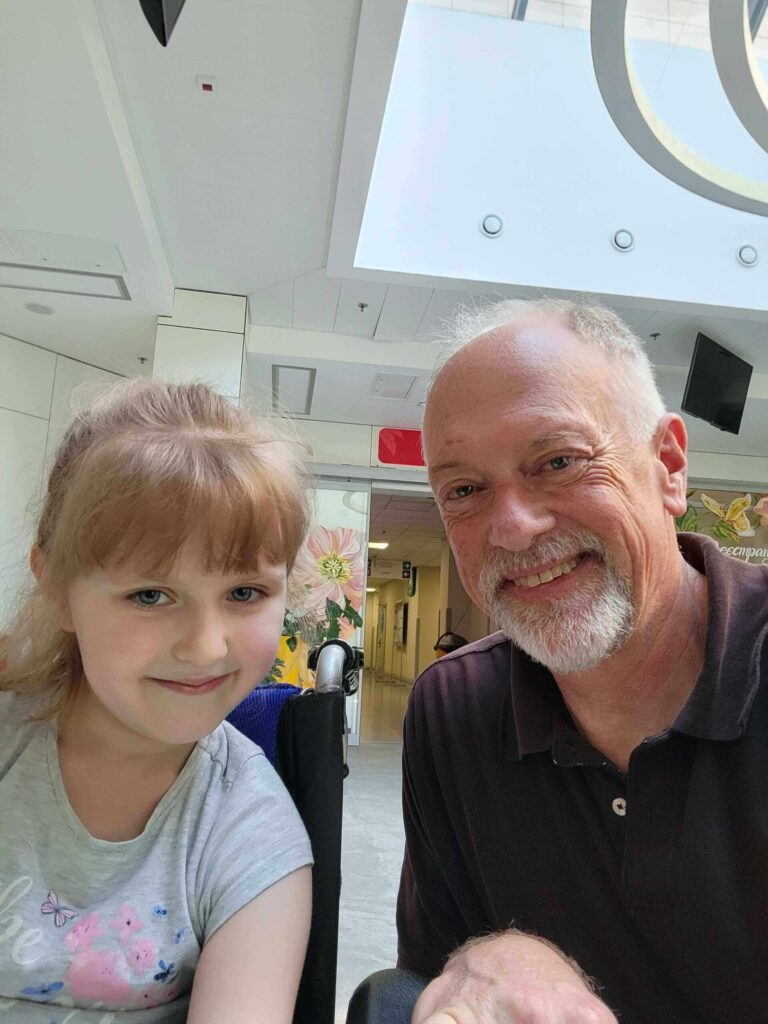 Marina with SGA Vice President of Operations Eric Mock.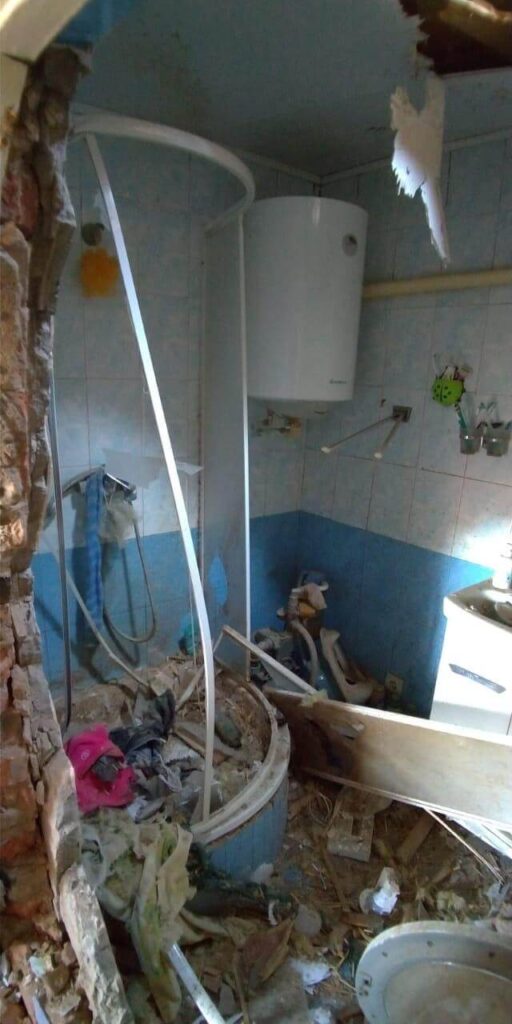 Destruction in Pastor Sergei's home.
President Volodymyr Zelensky's special birthday greeting for Marina.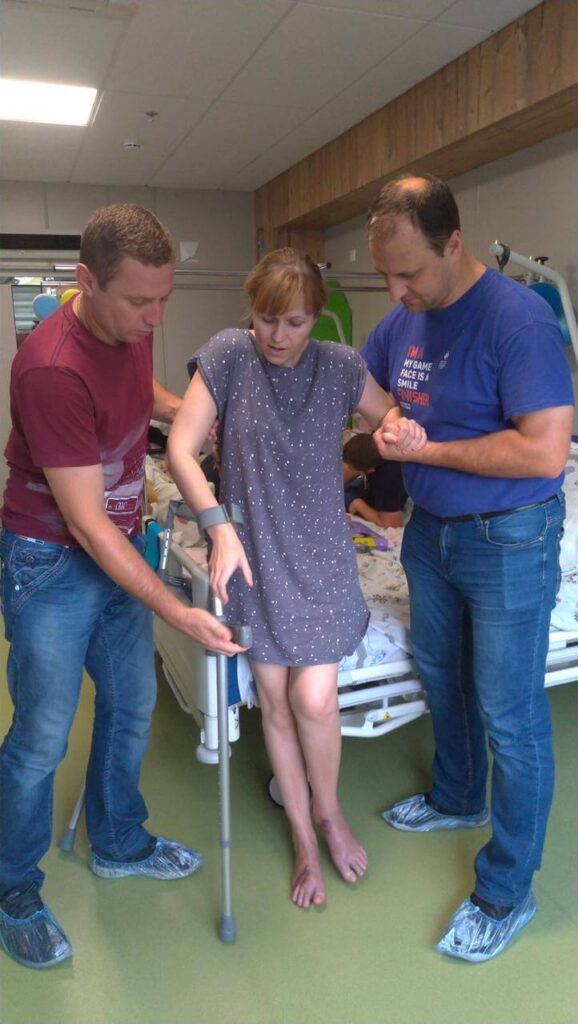 Marina's mother is regaining strength in her crushed legs.
In a time of great uncertainty, God is bringing help, healing, and hope to the people of Ukraine through SGA-supported pastors, churches, a seminary, and SGA-sponsored Compassion Ministry. Be a part of God's incredible work with your generosity and prayer support.
Your gift of compassion helps struggling people with emergency aid that generally includes Scripture materials, food, medicine, warm clothing, and shoes.