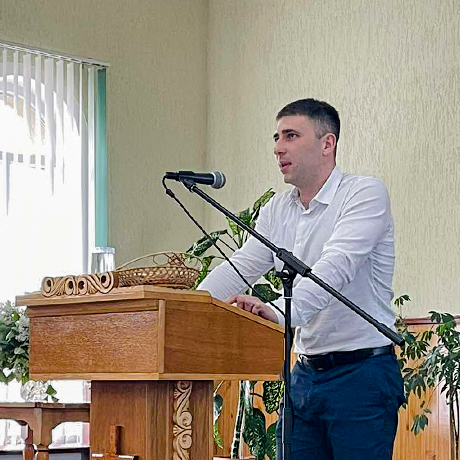 Editor's Note: The testimony and image below were provided by an SGA-supported pastor in Belarus.
Praise be to God for His mighty work in the lives of men and women who need to be released from the depths of their iniquities! As you will read in the story below from SGA-supported Pastor Vlad, a man named Jan is praising God for His intervention in bringing freedom to his sinful life.
Jan now realizes just where he might have been without God's intervention. His transformed life is a benefit and blessing to others who are struggling with addiction. Most of all he is thanking God for believers who serve in an SGA-supported rehabilitation center in Belarus and for their help as he began his Christian journey.
Please continue to pray for these centers and for the men and women who are still searching for this same thirst for God! Pray for their transformation as well. Here is Jan's testimony as shared by Vlad . . .
Peace be with you, brothers, and sisters. The church continues to work in the rehabilitation center. Thank God that He blesses this work. I am sending you the testimony of a rehabilitant who has been rehabilitated at the center . . .

"Greetings! My name is Jan. I am 29 years old. I was addicted to everything, drugs, smoking, alcohol, casinos. I'm afraid to imagine what I could have become if God hadn't stopped me, and that realization frightens me and pleases me at the same time, because I couldn't have done it without God.

"My reason for living was to have fun. By the age of 25, I was divorced and came to the realization that I needed to change my life. I heard about the rehabilitation center . . . and realized that this is what I needed… a place where I could take refuge from sin, learn about God, and change my life. That was the beginning of my Christian journey of transformation . . . Not everything was smooth, there were some falls, but God gave me the thirst for it and the subsequent freedom!

"Now, I've been a member of the church for two and a half years. I run a home group, sing in the choir, serve in the addiction clinic, and I'm a healthy and happy person. Praise God for the rehab center and everyone who is involved in this ministry! May God richly bless you!"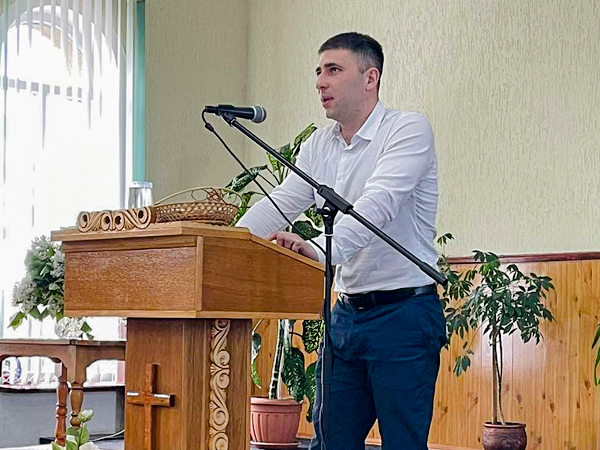 Help Suffering Ukrainians Now