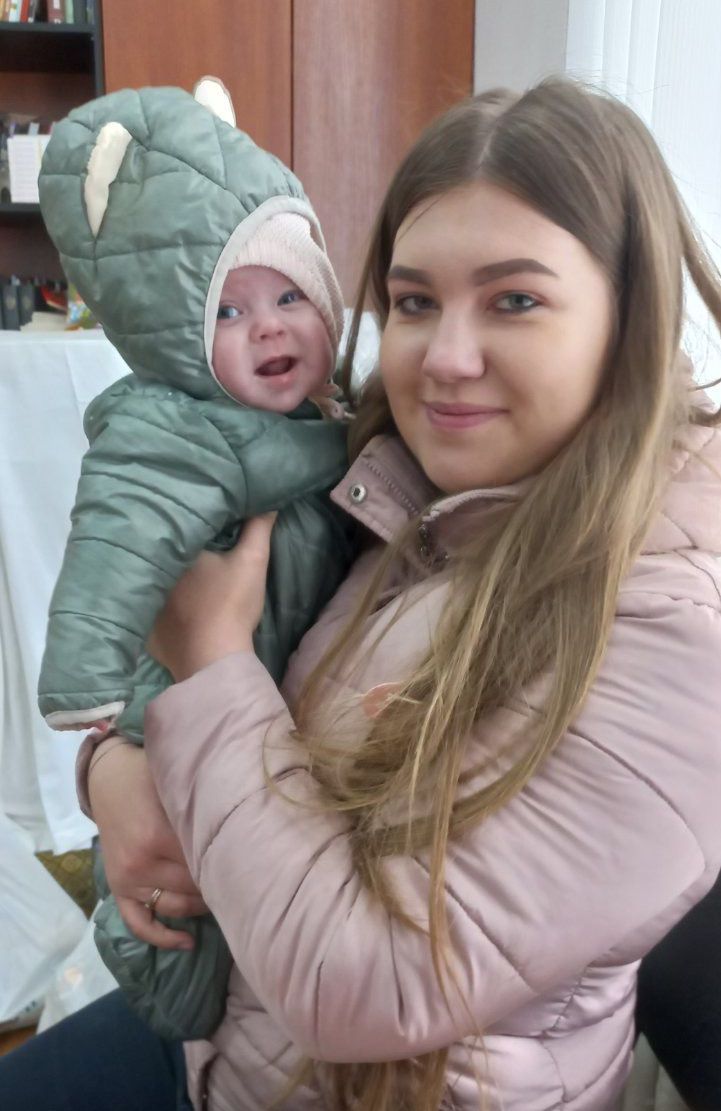 Editor's Note: The images below were provided by an SGA-supported church in Ukraine.
From SGA-supported Pastor Andrei recent report in Ukraine . . .
"What marks our church community is that none of our four pastors has left the church for a safe place. All four of them, along with their families, serve the local church and those displaced from different areas. Other members of the church are encouraged by this fact!"
As the church has cared for people who have fled their homes throughout Ukraine and found refuge in Pastor Andrei community, they have also rejoiced in the baptism of a young man named Alexander at a worship service late last month. Pastor Andrei shares . . .
"While the country has lived for a month in the state of war, but the church has a celebration a new life with a young man, named Alexander, who decided to receive water baptism. He managed to flee [a Ukrainian city], after he stayed in a bomb shelter during the air attack of the [church in that city]. He took only a backpack with documents and a minimal set of clothes.

On the third day, he was evacuated to [our city], where he joined the work in the volunteering center based on the church, in cargo logistics division. Here he felt himself at home. For two years, he was attending the church [that was attacked], participated in football ministry, attended home groups, accepted Christ as his personal Savior, but did not make a covenant through water baptism.

What prevents you from being baptized now? And he decided to do it today. It was a special blessed service. And the next day, Alexander went to his parents in [a different] region, to preach the Gospel in that area."
Pastor Andrei also reported how his congregation is ministering to the needs of their community as the war continues:
Providing fuel for cars for evacuation of internally displaced persons (IDPs) and delivery of humanitarian aid to war zones
Purchasing of food and basic necessities
Sheltering people at the intermediate point on the way to a safe destination
Repairing cars of IDPs
Providing medicines and psychological and spiritual support to those who survived bombings
Evacuating people from the war zone abroad
Providing baby formula and diapers for children
Distribution of food packages for IDPs
Delivery of humanitarian goods to hard-to-reach places where fighting is taking place in the zones of humanitarian crisis
In a time of great uncertainty, God is bringing help, healing, and hope to the people of Ukraine through SGA-supported pastors, churches, a seminary, and SGA-sponsored Compassion Ministry. Be a part of God's incredible work with your generosity and prayer support.
Your gift of compassion helps struggling people with emergency aid that generally includes Scripture materials, food, medicine, warm clothing, and shoes.