Editor's Note: The testimonies and images below were provided by an SGA-supported church in northern Ukraine.
Where fighting continues after Russia's invasion of Ukraine, families who have no other means of support — and have been unable to leave the country — are living in crisis. But through the generous support and prayers of friends like you, God is providing supplies and spiritual help through the Compassion Ministry outreach of SGA-sponsored churches.
Located in the northern part of Ukraine where many innocent civilians have been killed by bombing in recent days, one congregation under the shepherding of Pastor Sergei O. is handing out grocery packages and living out the Gospel in word and in deed. As they receive much-needed help, these suffering men, women, and children know that God has not forgotten them in the midst of horrific destruction — and that through His people He will meet their needs!
Please pray Psalm 27:1-3 with us for our brothers and sisters in Christ who remain in Ukraine:
"The Lord is my light and my salvation;
Whom shall I fear?
The Lord is the defense of my life;
Whom shall I dread?
When evildoers came upon me to devour my flesh,
My adversaries and my enemies, they stumbled and fell.
Though a host encamp against me,
My heart will not fear;
Though war rise against me,
In spite of this, I shall be confident."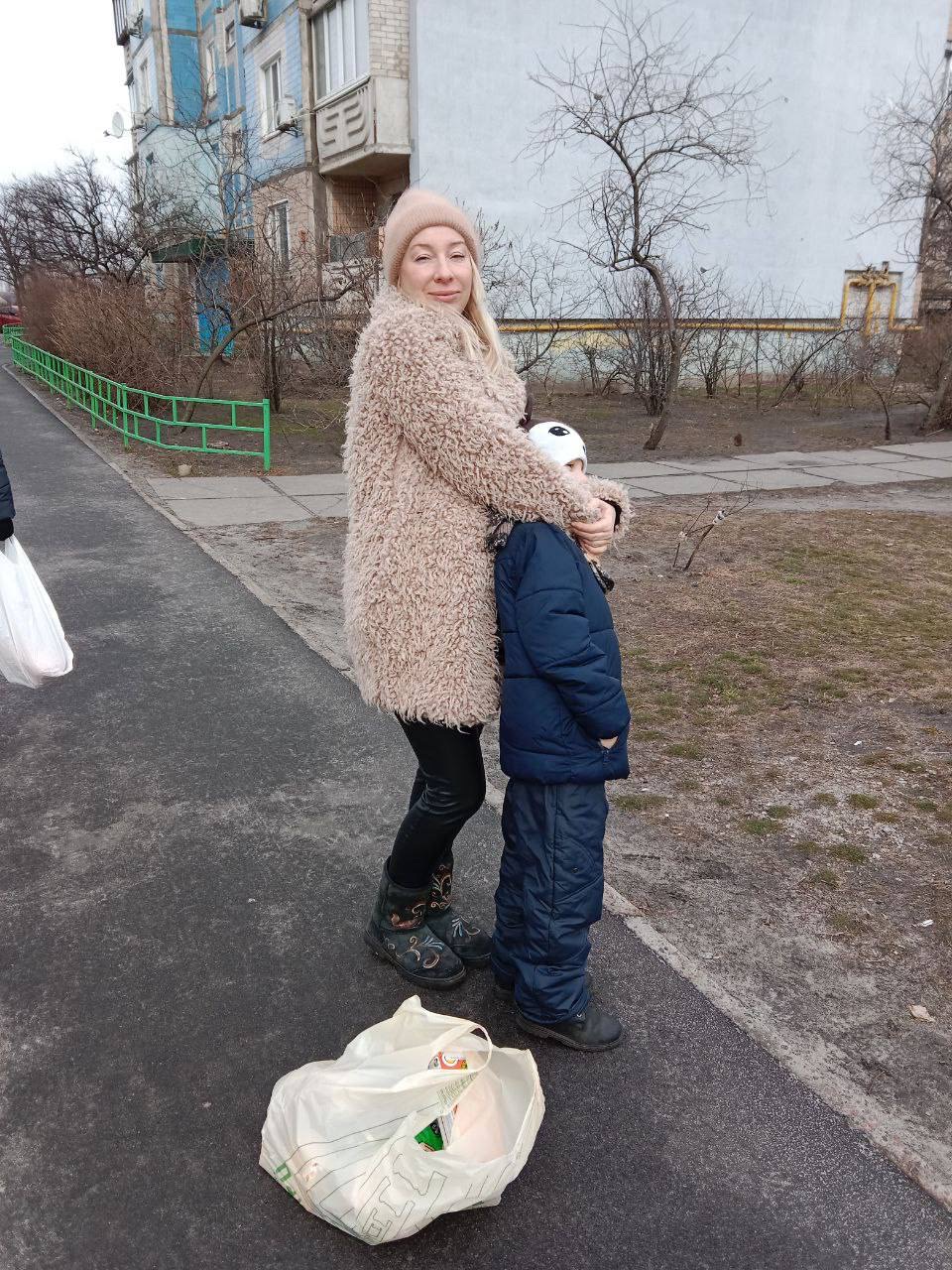 In a time of great fear and uncertainty, God is bringing help, healing, and hope to the people of Ukraine through SGA-supported churches and Compassion Ministry. Be a part of God's incredible work with your generosity and prayer support. Your gift of compassion helps struggling people with emergency aid that generally includes food for 10 days, medicine, warm clothing, shoes, and Scripture materials.
Help Suffering Ukrainians Now