What does a day at a distribution center look like in war-torn Ukraine? As you can imagine, the emotions run from hopelessness to heartfelt gratitude as people from the community gather to receive food for the body and food for the soul. Here is one report from a city near Irpen as seen through the eyes of Alexandra, an SGA storyteller.
If you could ask for anything you want, knowing that it would be given to you, what would it be? Would it be prosperity, money, or health? Would it be bread? Nobody thinks to ask for such a minor thing as bread. But not the people who lived two months under occupation in their hometown of Nemishaeve in the Kyiv region of Ukraine. More than 50 people come every day to the IBC (Irpin Bible Church) Volunteer Center in Nemishaeve to receive a loaf of bread.
Here I meet Olha. It's not her first visit there. She is a retired woman who is coping with cancer. She lives with her only son who has epilepsy. Both are unable to work. How much does a loaf of bread mean to her family? Much. Not buying bread means she could save enough money to pay for the gas bills without risking being cut off from heating in the middle of winter.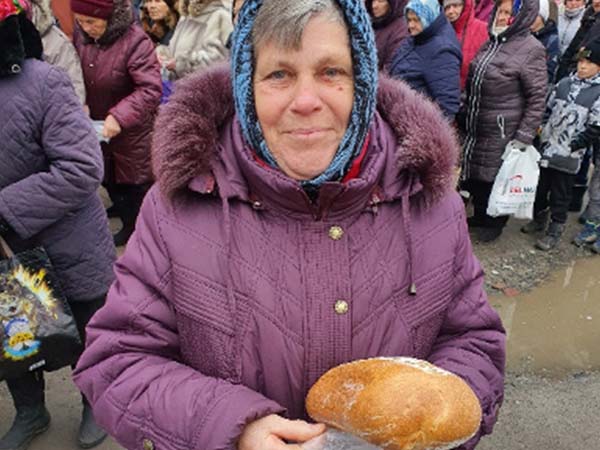 Then I notice a smiling woman in a line. She has been waiting for her bread for about three hours. She doesn't mind the freezing cold. She knows it's worth it. I had an opportunity to talk to her. Her name is Halyna. She said that people who didn't live under occupation would never understand them. It's hard to imagine the empty stores, no food at home, no heating, gas or water supply for two months. She remembers she kissed the volunteers' hands who first brought food to their town after the invading army left the territory. She couldn't stop crying and praising the Lord. Every day she keeps giving thanks to the volunteers and to God who always provides for his children.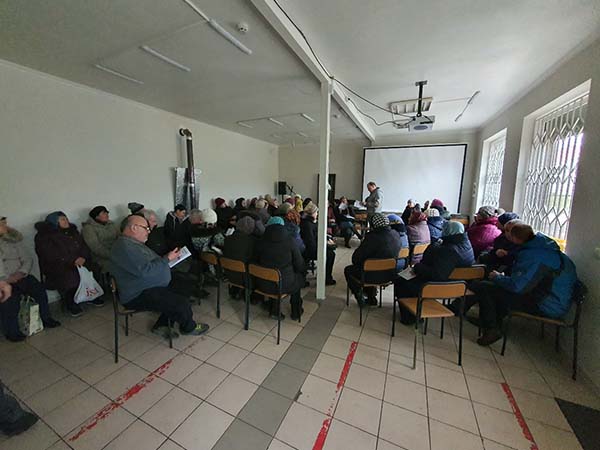 After the bread is distributed, we are invited to a Bible study group. It appears that a small volunteer center that began with offering physical bread is now offering people the bread of life – the Word of Jesus Christ. Every week the Sunday service takes place here with about 70 people who come there to hear about hope, love, and forgiveness.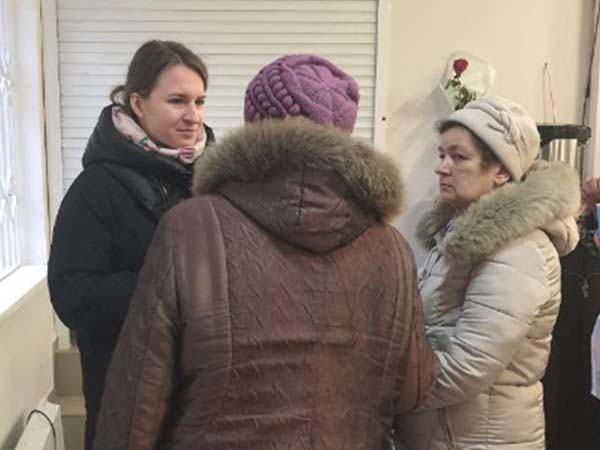 We had many volunteers in our town in the beginning. But they either stole the part of the aid to distribute or left the town abandoning the people right before the occupation. So, we didn't believe anybody. But you're different, says Maria. You stayed with us in the hardest times, and you are still there offering us food, hot tea, and your friendship. You opened this center not only for us but for our children. My granddaughter can't wait to come to Sunday school. She is always very excited about it. We feel we can trust you. Because we see you do it for God.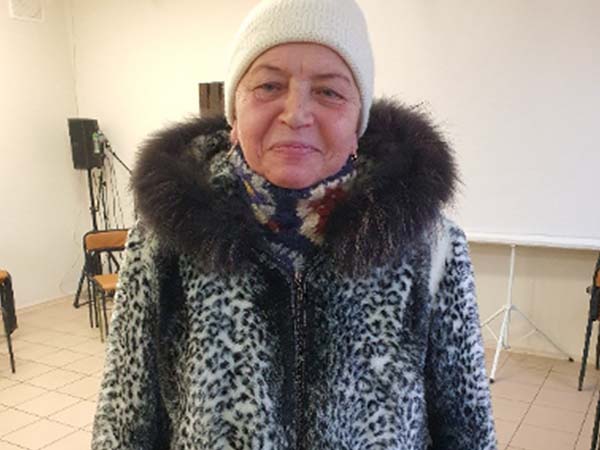 Tonia was also skeptical in the beginning. She was doing a night shift at the children's hospitals when her town got occupied. Tonia, her colleague, and 12 little patients got locked there for two weeks. Tonia remembers: "All we had to eat was a box of raw potatoes and some water to drink. I remember kids asking me for bread, but we could only give them one potato per day. We couldn't go out because our building was surrounded by soldiers who were ready to shoot. They wanted us to let them take the kids out of the country. I knew I would stay with them till the end. Our last night in the hospital was a horror. We came under artillery shelling. The kids didn't stop crying. I began to ask God to save us. If He's real, and He hears me, He would lead us through. In the morning soldiers ran into the hospital. I thought it was our end. But it was our salvation. They were Ukrainian forces who came to rescue us. God saved us. Our nightmare was over."
These stories show us the importance of being faithful in little things such as bread distribution. Because these little acts of faithfulness lead to large ones. People hear the Gospel, come to Jesus and become saved in His name.