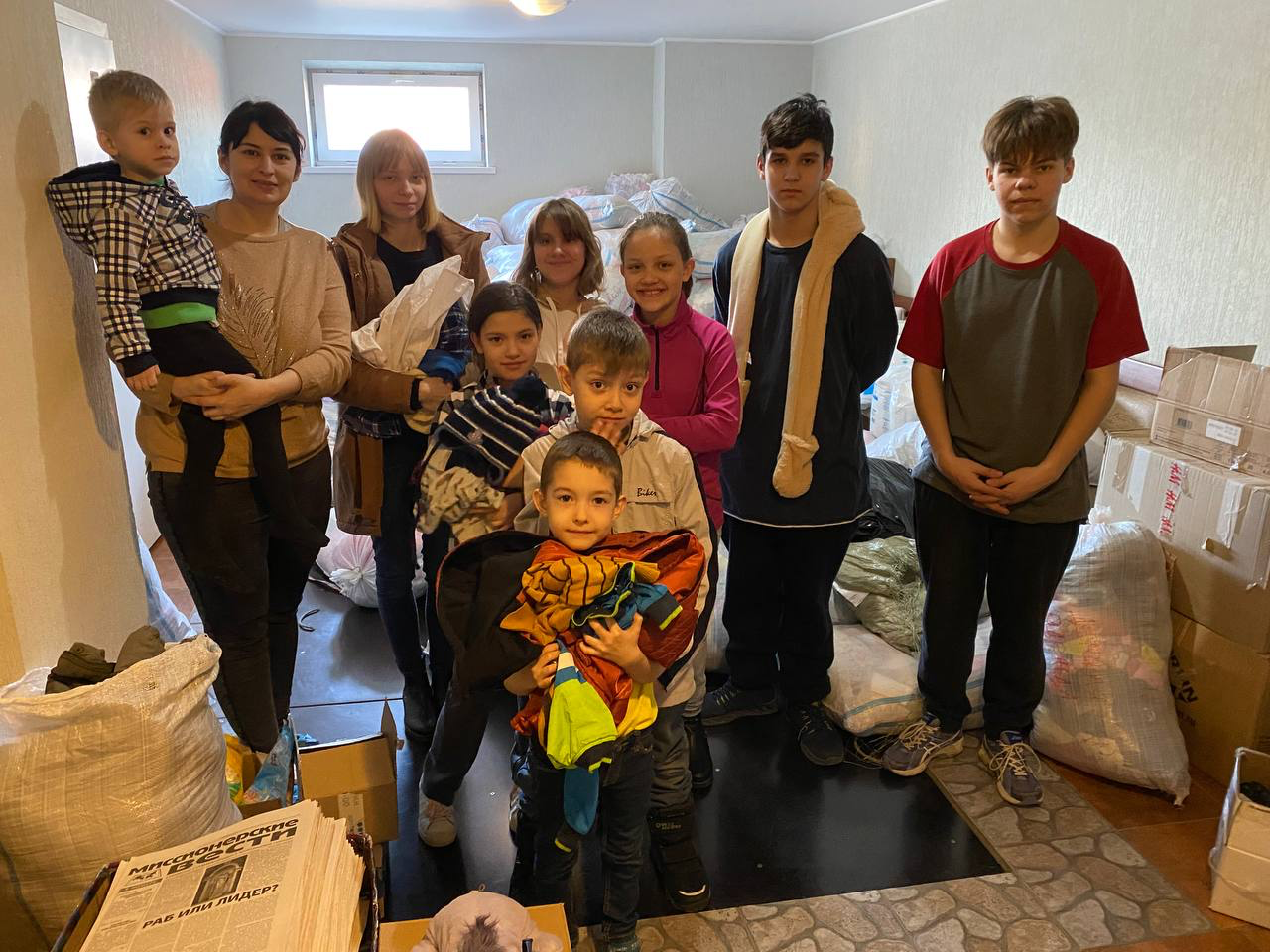 When the bombing in their port city in Ukraine decimated nearly everything this month, a family hid in their basement — like many other thousands of their friends and neighbors. For nearly a week and a half, somehow Karina and her family survived without water, food, or electricity as the war in Ukraine raged above them.
With nine children — eight of them adopted — the family didn't know how they would escape the city and even lost hope. But during this time, Karina reached out to an unbelieving woman who was hiding with them. She opened the Word and shared with her friend about God, perhaps even reading from Nahum 1:7: "The Lord is good, a stronghold in the day of trouble, and He knows those who take refuge in Him."
Then one day, the woman left the basement when the streets became calmer. Some time later she returned and said that she would take Karina and her family to flee the city — since it would be safe with them because they are believers. By God's grace, they made it through all of the military checkpoints and arrived safely in a neighboring country and to the care of an SGA-supported pastor and his church.
Pray that God will encourage the hearts of this courageous family and that their unbelieving friend will receive Jesus as her Lord and Savior. They have lost so much, but in Christ, they receive the riches of God's mercy and grace.
In a time of great fear and uncertainty, God is bringing help, healing, and hope to the people of Ukraine through SGA-supported pastors, churches, a seminary, and SGA-sponsored Compassion Ministry. Be a part of God's incredible work with your generosity and prayer support.
Your gift of compassion helps struggling people with emergency aid that generally includes food, medicine, warm clothing, shoes, and Scripture materials.