Times of war can be harshest for those with young vulnerable children. Imagine having to navigate life in a war-torn country during harsh winter temperatures while taking care of your child with special needs. That's the reality for one family in Ukraine—yet, thanks to the generosity of friends like you, God stepped in to provide! Through a simple stove, this family is receiving heat and hope from the church where nearby missiles strike every day. Our missionary, Vitaliy, shares the story:
"Greetings in the Lord!

 This family lives in the Prayer House during a war here. They have two children and one child has cerebral palsy. I brought a stove for them as well as there is always power off and they need this stove. This family is happy and thankful to everybody who remembers those who are in need. Ukraine is a solid wound, people are sensitive, with broken hearts. They need Jesus and we tell them about Him! Thank you our dear brothers and sisters in Christ for your unconditional love and care for us!"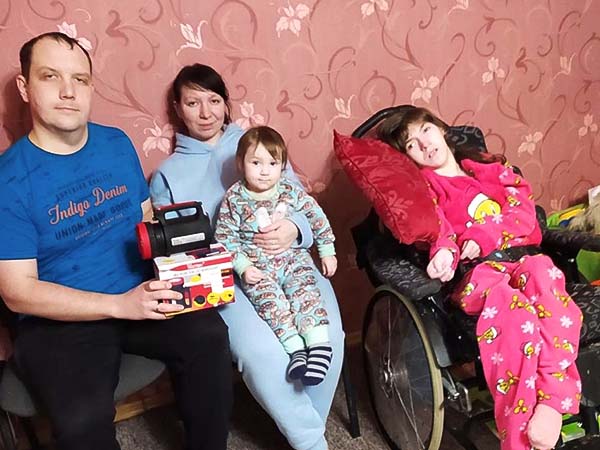 In a time of great uncertainty, God is bringing help, healing, and hope to the people of Ukraine through SGA-supported pastors, churches, a seminary, and SGA-sponsored Compassion Ministry. Be a part of God's incredible work with your generosity and prayer support.
Your gift of compassion helps struggling people with emergency aid that generally includes Scripture materials, food, medicine, warm clothing, and shoes.