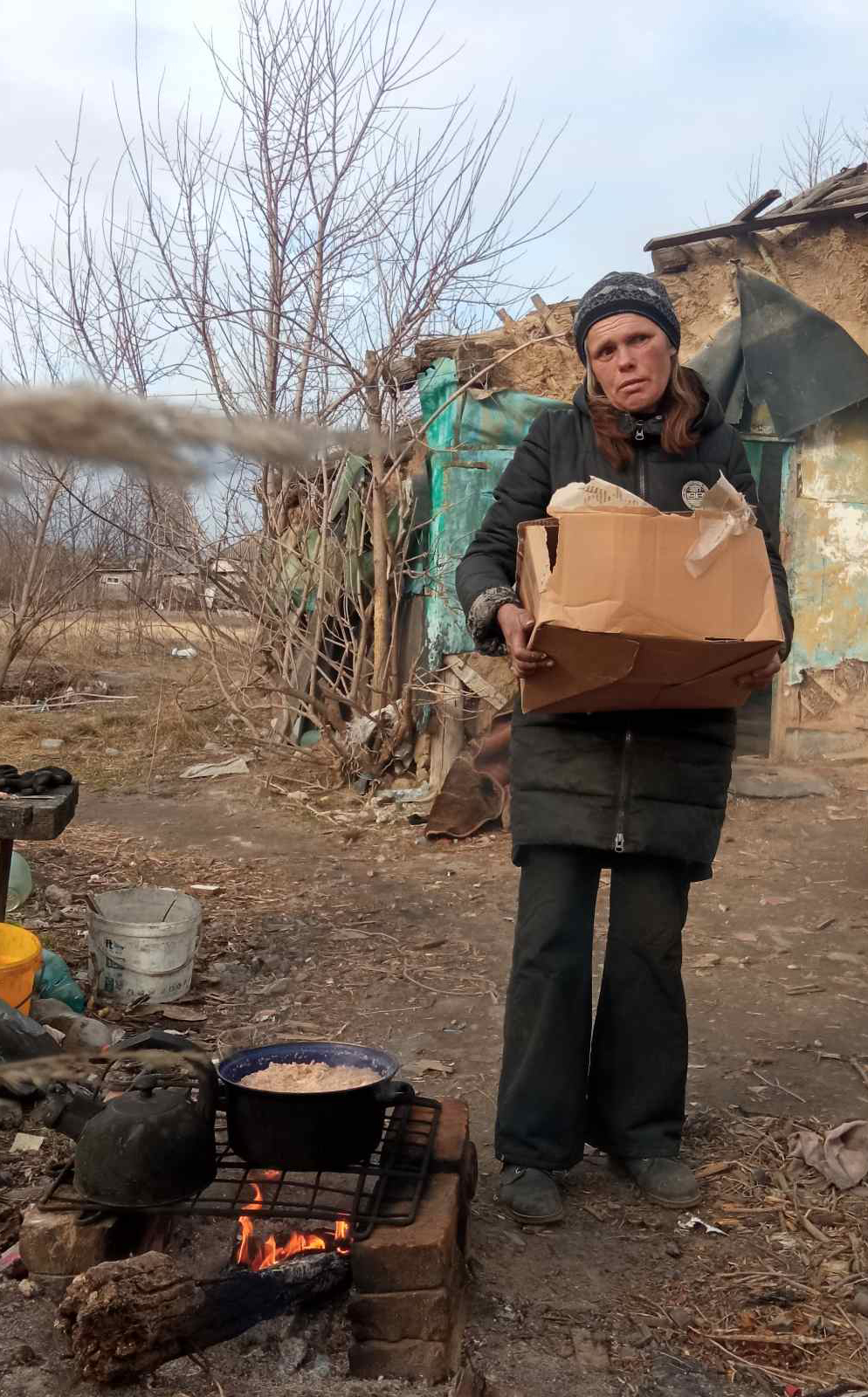 Editor's Note: The images and testimony below were provided by SGA-supported church in Ukraine.
Here is another heartbreaking story of a Ukrainian family who had to flee Ukraine — and leave behind their church home. But it is also a story that ends at another church in a neighboring country and the loving arms of God. See the incredible pictures of destruction that also end with hope . . .
Valentina (54 years old), her daughter Olya (30 years old) and her children: daughter Angelina (10 years old) and son Miroslav (6 years old)
Before the war, Valentina (Valya) worked as a cleaning lady in a store in [a Ukrainian city]. In [her church] she was involved in "kitchen" and cleaning ministry. And her daughter Olya was involved in the teenage ministry in the same church. She also assisted the pastor with various church and extra-church activities.
Valya says that 10 days before the war, her daughter Olya together with her son Miroslav, who is Valya's grandson, were in [another Ukrainian city], where Miroslav was undergoing rehabilitation at a medical center. And Valya and her granddaughter Angelina, who is Olya's daughter, remained in [their city]. February 24 found them in different cities.
Valentina recalls that day, "I woke up at 4 a.m. because of explosions. And immediately I realized that the war had started because before that, I had heard much about the impending war, watched videos with information from foreign news sources. So mentally, I was already prepared. My granddaughter, Angelina, was still sound asleep that early morning and didn't hear any explosions. Then I told her just two words, "The war has started!" She immediately jumped out of bed. And, of course, the last remnants of her sleep just slipped away. And at that very time I got an SMS message from Olya. She reported about the explosions in [the city where she was]." Valya says that at first she didn't know where to run or what to do. Then Valentina felt in her heart that she needed to run to the church. When she went there with her granddaughter, there were already many believers there, and they were all praying together to God. Valya joined them in praying.
Then she had days of anxiety over her daughter Olya and her grandson, who had no way of leaving [the city] to return home to Valya and Angelina. It was very hard and even impossible to live through that because no one was allowed out of the city anymore. There were heavy traffic jams on the roads. People fled because Ukrainian military depots of ammunition had long been located there. All the inhabitants of the city were afraid that the [opposition] would blow the depots up.
On February 24, her daughter and her grandson spent the day in a basement in [the city] all day. And in the meantime, Valya was praying and calling people to find some transportation for them to [return home]. Some believing brothers and sisters also supported Valya in prayer to find a way to transport Olya and Miroslav. Valya says excitedly, "God miraculously answered my prayers and the prayers of the church: a sister from the church said that there would be an evacuation, and she could take my relatives [home]. But there was no way I could contact Olya and tell her about it because they had no cell phone service in the basement. Then God touched the hearts of the drivers who drove people out of the city by car, to look for Olya and Miroslav in the basements. So, they found them and drove them away. The miracle of God was that they made their way to [home] without any difficulties. God kept them safe on the road through our prayers. Then we found out that the bus that had left some time after them, had been fired upon, and some people had been killed."
Valya says that after Olya and Miroslav arrived, the whole family remained in [their city] until March 5. At first, they were in their single-family home, where they hid in the basement during shelling. During that time, rockets were fired at least three times toward a military base with ammunition which exploded after that. Then the church pastor Aleksandr sent a car to pick them up, and they took Valya's family away from the ammunition depots to a safer place a church-owned little house. They were in the basement of that little house during further shelling. Valya recalls, "It was scary to undress and take a shower because at any moment shelling could start, and then we had to run rapidly to the basement. We often slept in our clothes and even with our shoes on the carpet on the cold floor. Later we set up our dwelling place a little: we brought mattresses, blankets and pillows. My granddaughter Angelina was always terrified to leave the basement. Angelina often said that she would live and sleep there until the war was over."
On March 2, the occupation troops entered [the city]. Valya says, "It was horrible to watch their tanks and [the enemy] with automatic rifles. It made my heart ache!" Then cases of shooting at cars with civilians started to appear in the occupied city. And also men began to disappear, who after some time were found shot. [The opposition's] soldiers killed the husband of one of our sisters from our church in the same way while he was driving."
All the stores, drugstores, and markets in the city stopped working. They were totally empty. Only one bread-baking plant sold bread once a day. And there were a lot of people standing in huge lines for bread. Valya says they were afraid to go outside to buy some bread. There were occupants all over the city, plus shelling could start at any moment.
Life of the church during the war
Valentina recounts the life of her church during that difficult time, "People shared food among themselves, helped each other in any way they could. The pastor, together with the deacon, walked around the city in search for lard and milk for our believers, which they brought and distributed in the church-owned little house to everyone. In the church, they provided food not only to their churchgoers, but also to people in need around them. They also preached the Gospel of salvation to them. In such trying circumstances, people were eager to hear and receive the Word of God. Furthermore, those who had previously left the church started attending it again. People came to receive help, listen to the Bible, and pray. The church made it possible to call each other and pray together at the same definite time, and once even scheduled a fast. Pastor Aleksandr took care of his church members all the time. He called everyone on the phone and asked what they needed. Not one member of the church was left hungry or in any kind of need!" The brothers from the church still met regularly in the church-owned little house to pray together (every time the shelling stopped) and to solve organizational issues of how to support people.
"During one of those meetings," says Valya, "it was decided to evacuate women and children from [our city]. And at our own risk, we got in a minivan with a courageous driver, who was our brother in Christ. There were 14 of us. And we weren't certain if we could safely leave the city. But God showed us His great miracle! We all couldn't even believe what we saw. But on our way, we had not met a single [opposition] checkpoint or come under fire! That's how the Lord guided our minivan safely by His fatherly hand. Glory be to Him for that! After our evacuation, this brother in Christ risked his life many times to take people from [our city] to [another region] of Ukraine in his minivan. And back to [our city] he transported humanitarian aid. He really is a hero!"
"It took us four days to get from [our city] to [a different Ukrainian city]," Valya recalls. "We made our way, staying overnight in various churches in different cities. On March 9, we crossed the border into Poland on foot." Valya came with her daughter and grandchildren to [a Polish city] to reunite with her husband, who had been working in Poland for a year. Then they all relocated together to [another Polish city], where Valya and her daughter and grandchildren now attend a Baptist church, the entire family. They continue to pray and serve the Lord.
But Valya says she keeps thinking about her church [where she lives in Ukraine]. "My church is my family. I really miss the people I was close to. And I'm very much worried for those who remain there under occupation and shelling."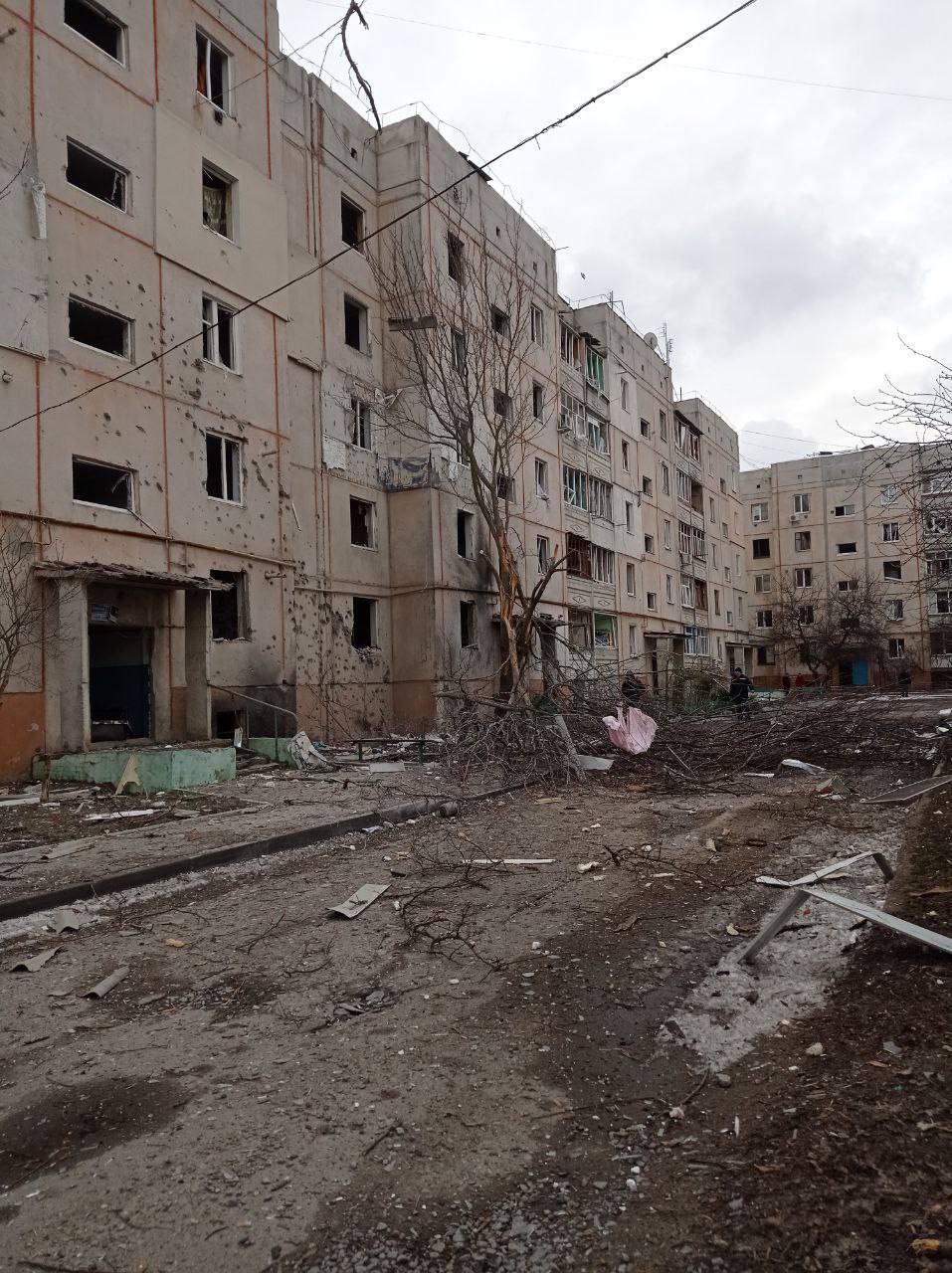 In a time of great uncertainty, God is bringing help, healing, and hope to the people of Ukraine through SGA-supported pastors, churches, a seminary, and SGA-sponsored Compassion Ministry. Be a part of God's incredible work with your generosity and prayer support.
Your gift of compassion helps struggling people with emergency aid that generally includes Scripture materials, food, medicine, warm clothing, and shoes.