Editor's Note: The image below was provided by an SGA-supported church in Poland.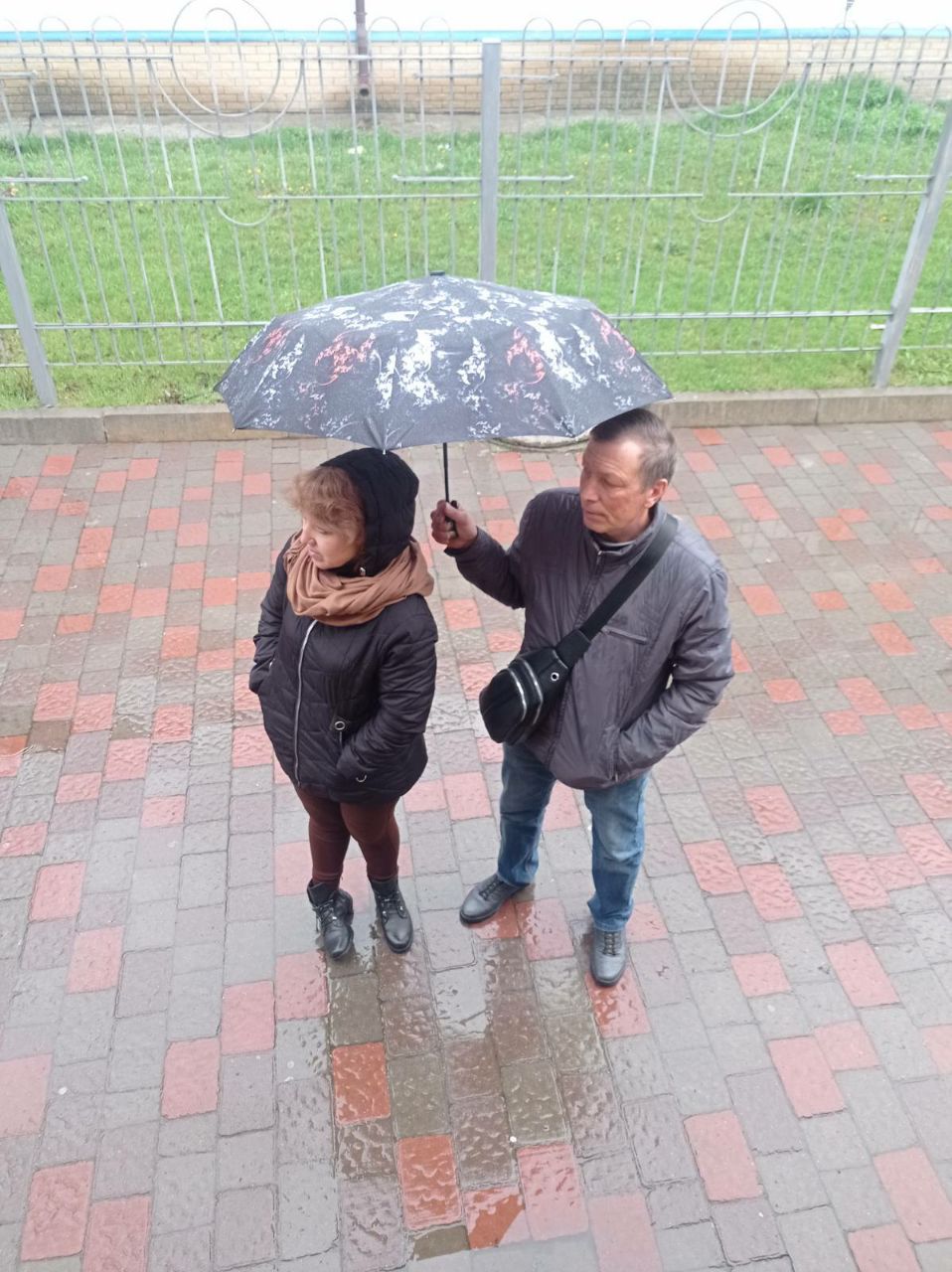 Below is a testimony received from an SGA-supported church in Poland. What Ukrainians have endured is incredible and the safe haven continues to be God's church!
Karina is a 21-year-old student from Ukraine . . .
Before the war, Karina's family: her dad, mom and her brother lived in [one Ukrainian city], and Karina lived and worked in [a different Ukrainian city]. As soon as she learned about the war broken out, she went to her family . . . because she was worried about them and wanted to be near.

Karina shared that for the first three weeks, it was calm in their town. She and her family lived in a private house and never even went down to the shelter, which they had prepared just in case of bombing. Every day they went out into the yard to work in their garden. On March 20, in the afternoon, as usual, Karina was working outdoors and heard a sound of a rocket flying, and then an explosion of the missile that was downed by the Ukrainian military. After 2 hours, the Ukrainian military shot down another missile in the sky over the town. Yuri, Karina's dad, was at his job at the railway station and in a distance of 1,600 yards from him, a shell exploded. The explosion was so intense that everything around him was shaking and shattering. In some 1.5 weeks, [their city] was shelled again.

Karina recalls with a trembling voice:

"My mother and I were at home at that time. Suddenly we heard a sound of a strong explosion like a block away from us. At that very moment, my mom was in the corridor, which was the safest place, and where we were going to hide during the shelling. I was in another room, and my dad was working outside in the yard. When a strong explosion took place, we did not know whether our house was intact. Everything happened just in a blink of an eye. Mom and I ran out into the yard to see how Dad was doing. Thank God, he survived, but he sustained a concussion. We also saw that our house did not suffer, while windows in the neighboring house had shattered. Then we heard that the house of our friends, who lived three houses from the explosion, had been destroyed – the roofing, the doors and windows in the house were damaged. Fortunately, the owner of this house herself and her children were not at home at that time, and that saved their life!"After the shelling, Karina and her family also learned that the roofs had been broken in all the neighboring houses, and, a rocket exploded in the courtyard of one non-residential building.

Karina noted that that during that heavy shelling, a house of the man who had previously spoken out aggressively against Ukraine and supported [the opposition] suffered the most. As the shell hit the ground, the man was inside the house and slept. He was hurt with shrapnel and injured his hand; the house was severely damaged, and a powerful blast wave passed through the neighboring houses.

Karina said that after the attacks, she and her mother experienced a rise in blood pressure, and after that day, she would shake at every loud sound. "It was very scary, and even creepy, my hands began to tremble," Karina recalls with tears.

Karina's parents wanted her to flee abroad, while they decided to stay in [their city], as her dad continued to work despite the danger. Karina shared how God saved her father's life during one of the shellings, "Dad went to the office of the company to collect some papers to [a Ukrinian city]. At that time, an intense explosion took place, when he was in the train. The windows shattered but everybody survived, and my dad, as well. It is the grace of God that he safely returned to [our city]."

From the beginning of the war in [their city], shops were open only until 2 p.m., and there was lack of food. There were power and water cuts, but the utilities worked very well and the town repaired the breakdowns quickly. There were also frequent internet disruptions, but Karina said that she could still study and do the tests online at the [university] where she studied. Yet, it was too dangerous to stay in [their city]. The shelling continued, and Karina's parents insisted that she should leave the town as soon as possible.

On April 10, Karina decided to follow her parents' advice and evacuated from [her city to another city in Ukraine] to her friend Marina. On April 15, they went together to Poland, after their friend Nikolai invited them to come. He is a believer from [an SGA-supported church]. On April 17, Nikolai met the girls and helped them settle in the church with other Ukrainian refugees. Karina and Marina were very happy, as they were well received by the church. Once there, the girls were able to study Polish at the church taught by Christian volunteers. They are also able to fellowship with the Christian youth of [the church].
In a time of great uncertainty, God is bringing help, healing, and hope to the people of Ukraine through SGA-supported pastors, churches, a seminary, and SGA-sponsored Compassion Ministry. Be a part of God's incredible work with your generosity and prayer support.
Your gift of compassion helps struggling people with emergency aid that generally includes Scripture materials, food, medicine, warm clothing, and shoes.