Editor's Note: The story below was provided by an SGA-supported pastor in Ukraine.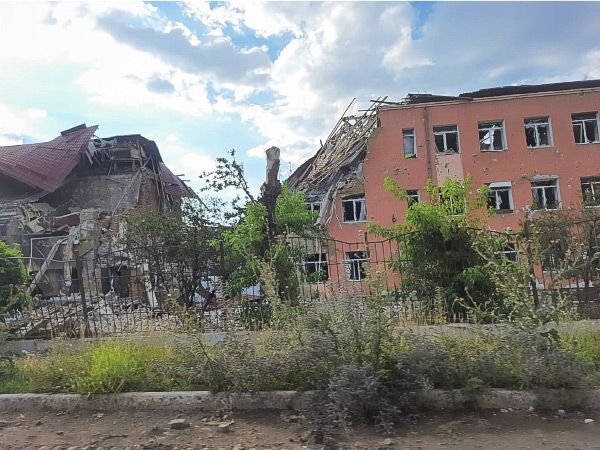 Like many Ukrainians, an SGA-supported pastor was faced with the difficult decision of staying in Ukraine or leaving when the war began earlier this year. After fleeing with his family of 11 children to Bulgaria where he ministered to other Ukrainian refugees, the pastor heard that his home in Ukraine had been destroyed by rockets.
The family then had an opportunity to either emigrate to the United States or move to Latvia. But the pastor chose neither and instead returned to Ukraine in a van that was barely functioning in order to minister at a church which had no pastors.
With God's strength and His leading, this pastor answered the call for more shepherds and Christians leaders in Ukraine, as more people are filling up churches and seeking the Lord. Pray with us for all of the SGA-supported pastors who continue to take the Gospel message to the most dangerous war zones . . . and disciple new believers who are being added to the Kingdom.
"We are afflicted in every way, but not crushed; perplexed, but not despairing; persecuted, but not forsaken, struck down, but not destroyed; always carrying about in the body of the dying Jesus, so that the life of Jesus may be manifested in our body." (2 Corinthians 4:8-10)
***
In a time of great uncertainty, God is bringing help, healing, and hope to the people of Ukraine through SGA-supported pastors, churches, a seminary, and SGA-sponsored Compassion Ministry. Be a part of God's incredible work with your generosity and prayer support.
Your gift of compassion helps struggling people with emergency aid that generally includes Scripture materials, food, medicine, warm clothing, and shoes.