Tensions Remain High in Ukraine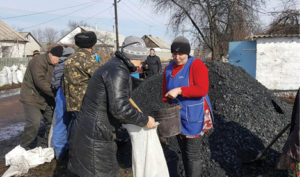 Recently there have seen several outbreaks of renewed violence related to the war with separatists in eastern Ukraine. In addition to the fighting—which has claimed more than 10,000 lives—news media have conflicting accounts about blockades of certain goods to and from the region. 
The ongoing loss of life and societal upheaval caused by this conflict grieves our brothers and sisters in evangelical Ukrainian churches. SGA continues to help as much as possible through our Crisis Evangelism Fund, which supplies funds for food, clothing, shelter, heating coal, and other aid for refugees. Please join us in praying for the peace to hold, for settlement of the conflict, and for the ongoing resources needed to help the churches minister to the victims.
Help Suffering Ukrainians Now