Editor's Note: The images below were provided by an SGA-supported church in Georgia.
Tragic stories emerging from the war in Ukraine can be hard to comprehend at times, especially when they're accompanied by heartbreaking images of devastation. Recently, an SGA-sponsored church in Ukraine suffered heavy damages. Homes and popular gathering areas were targeted nearby, and it is still unclear if lives were lost during these recent missile attacks.
While we love to rejoice when the Good News of the Gospel is shared, we also don't shy away from the truth of suffering endured by many, including Christians. Let's remember to pray for our brothers and sisters in Christ overseas– people who are working diligently to share the Gospel despite the incredible hardships they face every day.
We know they do not suffer alone, for Jesus Christ remains faithful to every believer. His encouraging words in John 16:33 remind us that, despite harsh realities, Jesus remains on the throne.
These things I have spoken to you, that in Me you may have peace. In the world you have tribulation, but take courage, I have overcome the world (John 16:33 – NASB)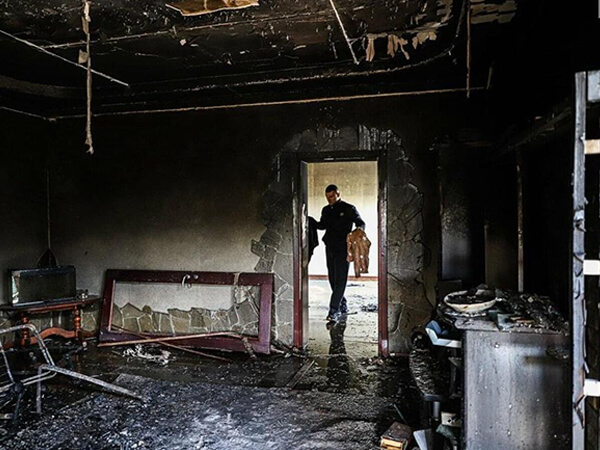 In a time of great uncertainty, God is bringing help, healing, and hope to the people of Ukraine through SGA-supported pastors, churches, a seminary, and SGA-sponsored Compassion Ministry. Be a part of God's incredible work with your generosity and prayer support.
Your gift of compassion helps struggling people with emergency aid that generally includes Scripture materials, food, medicine, warm clothing, and shoes.