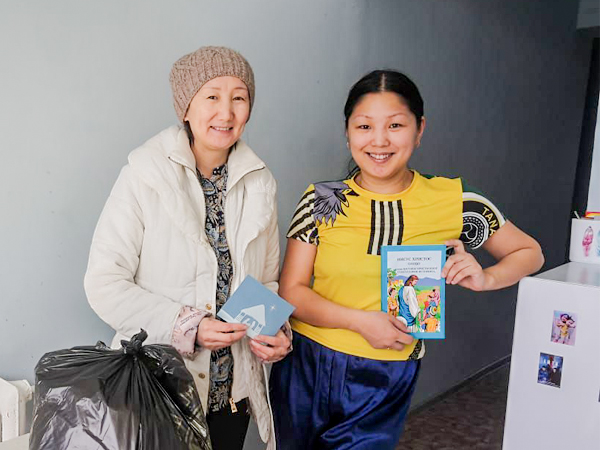 No matter how difficult our situations may be, we can always find comfort in God and fellowship with other believers. In the story below, you will read about Irina who is living alone with her daughter after being widowed. She lovingly thinks back and remembers her time as a child going to church with her mother.
She is now seeking that fond childhood memory, in hopes of finding the joy that she saw in the believers of her earlier days. We continue to be thankful for the impact of SGA-sponsored Compassion Ministry—and we praise God to see how receiving bags of food and other tangible help is reawakening Irina's faith.
Dear brothers and sisters, greetings to you!

Thank you for your care and support, for your prayers for our church and for the ministries carried out by many churches.

I want to tell you about Irina who is a young widow and raises her daughter alone. From childhood, Irina heard about God and as a child, she attended Sunday school with her mother. Irina's mother is Christian, but she lives far away from her daughter. Irina was very happy to know that there was a church in the village because she used to like being around the believers, even though it was a long time ago. Irina is going through a rough time now, as she and her little daughter are all by themselves. She is interested in coming to the church to find that same joy that she saw as a child among the believers.