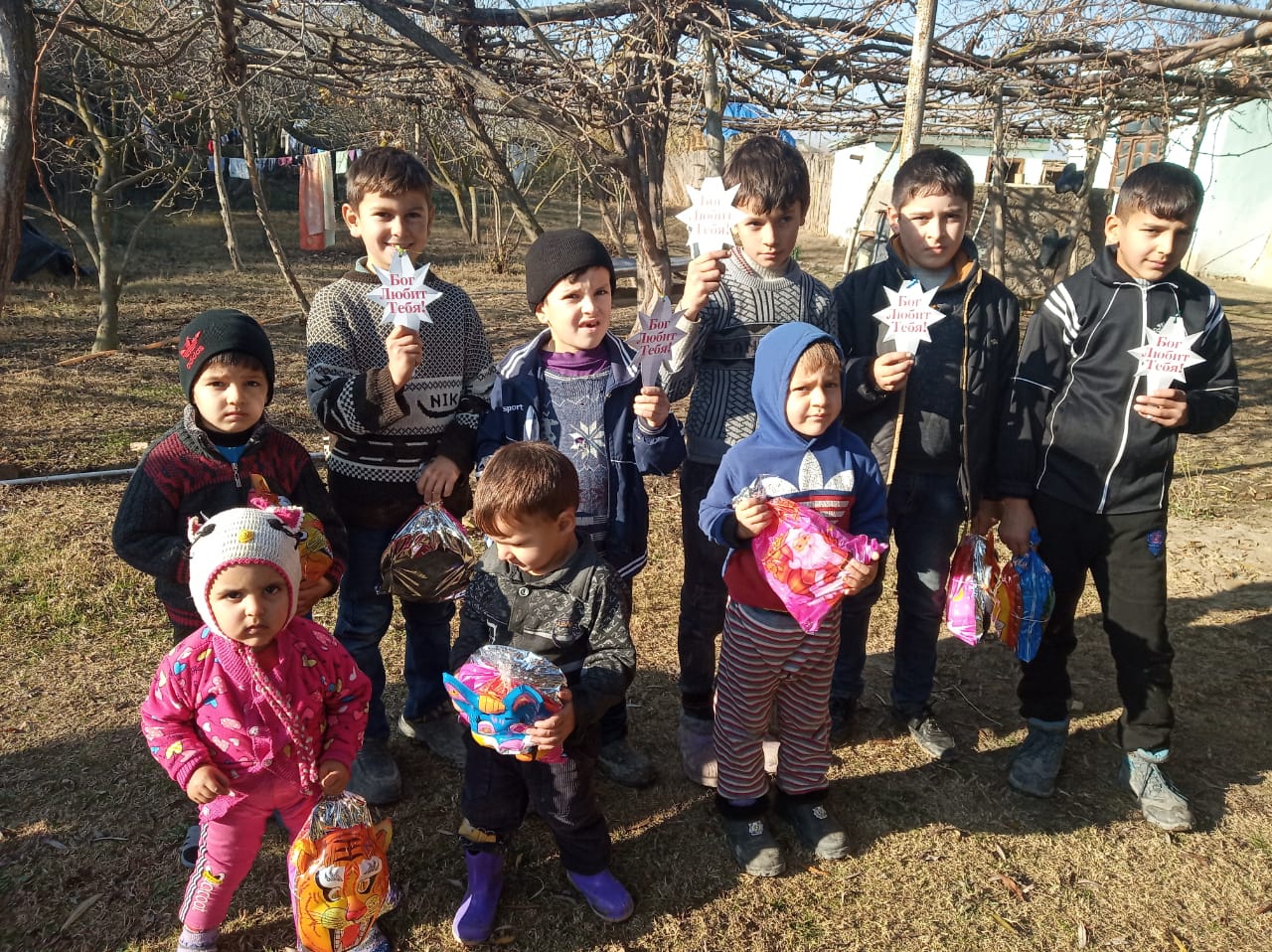 While most SGA-sponsored Immanuel's Child outreaches take place around January 7 (Russian Christmas), many evangelical churches also hold them on or around December 25. Today we received the first report from a church in the Caucasus region, where we must withhold names and specific locations for security reasons. The missionary pastor in this region wrote to express his thanks for the ministry you helped make possible . . .
Thanks to your prayers and the Stars of Immanuel's Child, we can knock on many doors and go to various places where people would never expect us! When we are handing out the Stars, giving gifts to the children and telling them about Jesus, we are shining the Star of Christ in the hearts of people. Despite the fact that we live in a Muslim region, the Lord guides us in such a way that the Muslims themselves ask us to tell them about Jesus Christ! Each gift you give to others is a manifestation of the love of Christ, which helps us to introduce Him to Muslims and expresses His love to them.
We visited a number of families, distributed our gifts, and shared Jesus with them. Our puppet theater helps us talk even more about Christ—thank you for helping to provide this for us!
The missionary pastor and his church in this region have faced significant opposition to their ministry. The pastor came to Christ himself out of Islam and has been ostracized by his own family. Yet he joyfully shares the Gospel across the region with every opportunity the Lord grants. Please lift him and his ministry in prayer.