Konstantin D.
SGA-Supported Missionary Pastor in Belarus
Greetings, dear brothers and sisters, with the love of Jesus Christ! Over the past few months, the life of our church has been full of events and special blessings from God!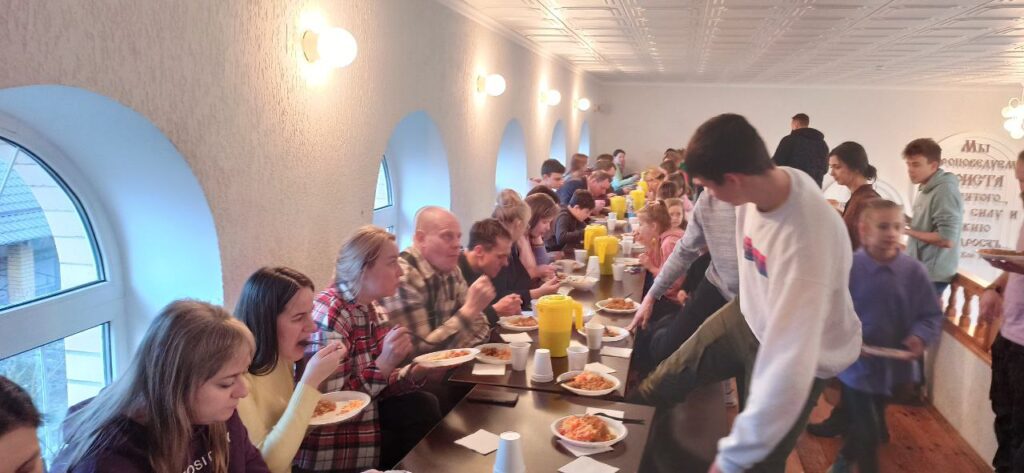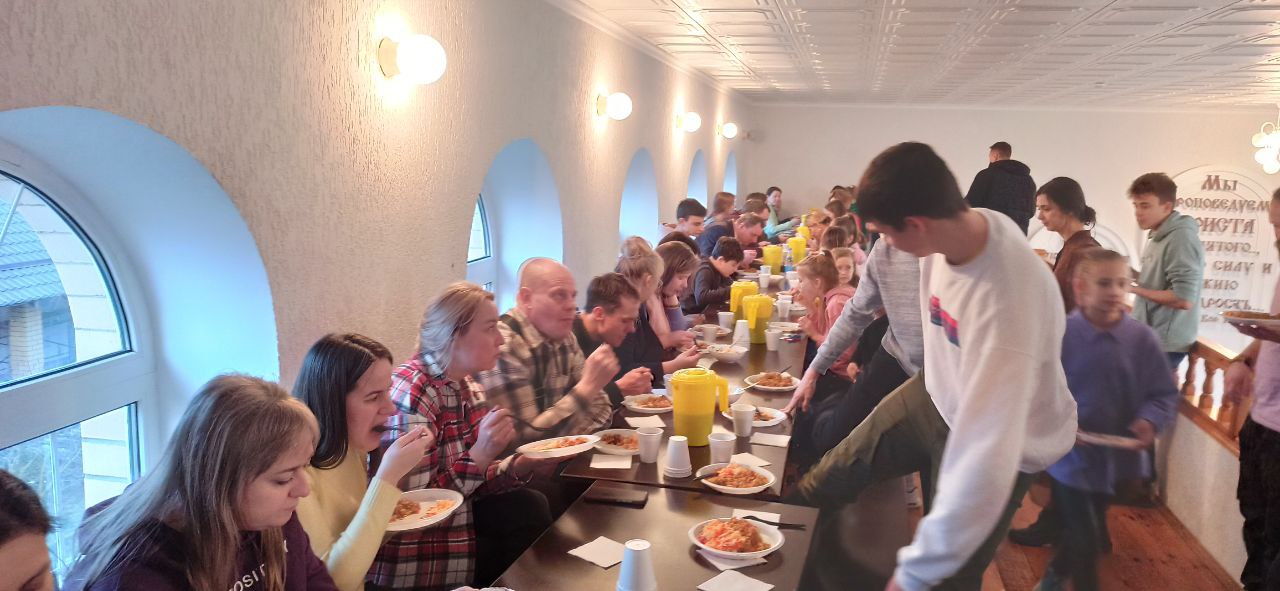 We began 2023 with a wonderful Christmas ministry held at our village club with help from Calvary Church in Minsk. Several brothers came a day early, prepared the scenery, worked hard, and then the next day a large team of over 60 people came. It was a big surprise to the club director. She wasn't expecting such a large scale event! But that wasn't the most important thing, the most important thing was that people heard about the Savior's birth.
It was important to me that as many people as possible heard the message of the Savior, so a few days before the outreach, we went from house to house in the village and invited the residents, singing songs about our Savior's birth. But we relied more on the power of prayer and the work of God's grace. And the Lord heard us! There were almost no free seats in the room that seats about 200 people! This is the grace of God! A week later, I met with the director of the club and she thanked me again, saying that since the founding of the club, there had never been such a great event. More than that, many people who were not at the program were very sorry they had missed it as they heard about it from their neighbors who attended. But I am thankful to God that He gave the grace to show and tell about the most important thing—that the Lord Jesus came to save His people from their sins. And we pray that this message will go deep into everyone's hearts!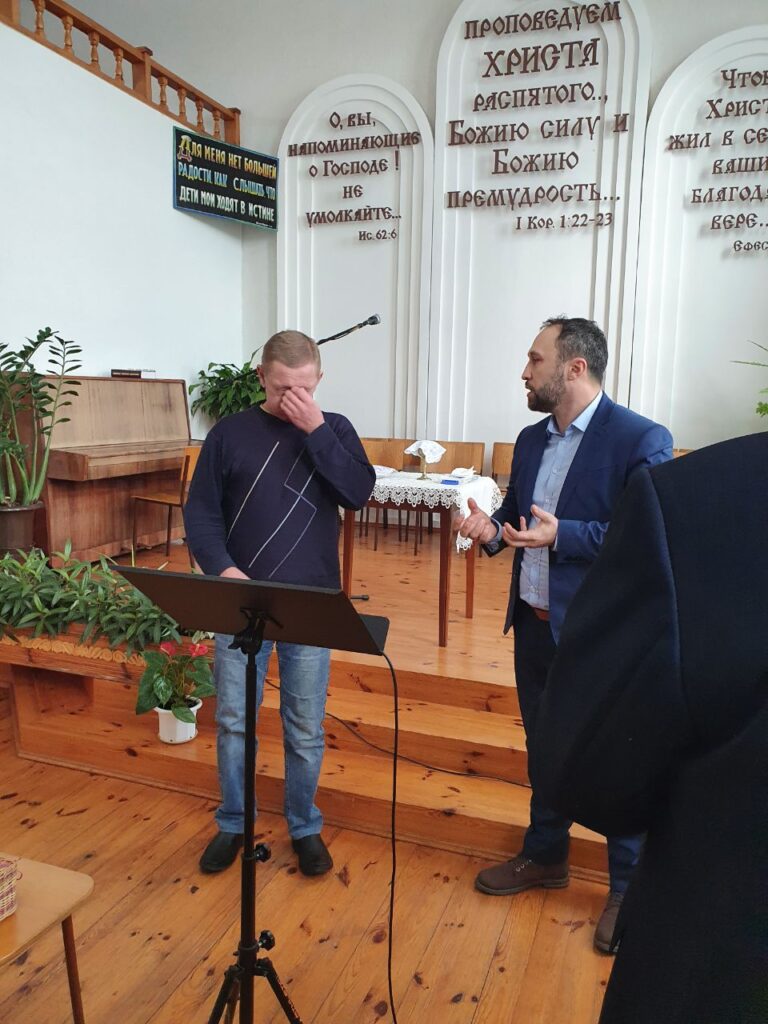 Valery's Repentance
It was a great joy for me to see with my own eyes the answer to many of my prayers, for a man who not so long ago began to visit our church.
Valery is the brother of another member of our church. He is 48 years old. Two weeks ago, I dropped him off at church and he wasn't saying much in the car, but when he arrived, he took off his coat and sat in the back row where he usually sits. He then said to a brother sitting next to him, "I will repent today." At the end of the service and the invitation, I invited people to repent and turn to God for salvation. Valery did not hesitate—he ran forward in tears. What a miracle to see a repentant sinner saved!
A few days later, we met and talked, and he told us what was going on in his heart on the eve of his repentance—how God took away his sleep, and thinking about life and repentance. Valery said that he cried all night after his repentance, only with joy. God works miracles! And I want you to be encouraged, and to see the greatness of our God! His hand is not too short to save! Pray for Valery, that he will grow in faith and the knowledge of the Lord Jesus Christ. Pray also for me and my wife Irina, that His blessing, wisdom, and grace will accompany us in our service to Him!