How your gifts are reaching special-needs children without parents
Emma K.
SGA-Supported Orphans Reborn Ministry in Russia
By God's grace, we are visiting a new orphanage for disabled orphans in the Nizhny Novgorod region. Thank you for donating funds that we were able to use to get gifts for these children. We filled in the gift boxes with shampoo, shower gel, socks, gloves, toys, games, a hairbrush, toothpaste with a brush, and of course sweets and candy. We were able to provide 103 gifts for the children!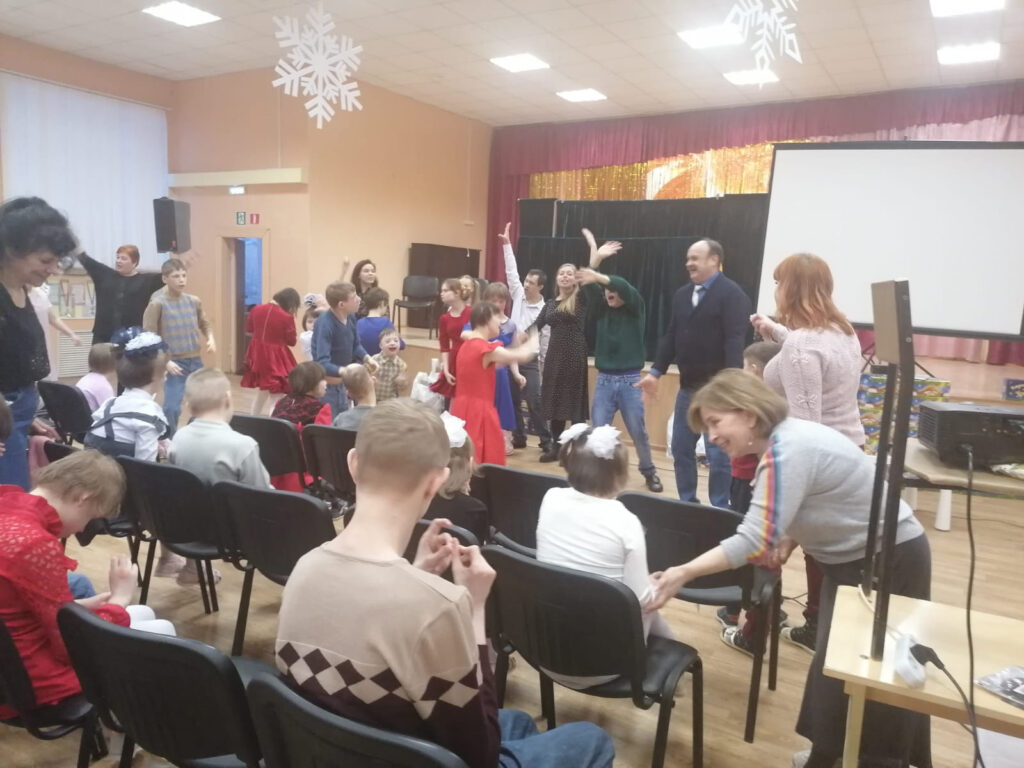 We had the opportunity to visit the children for Christmas. At the celebration, we put on a puppet performance and sang songs with movements, and played a game. The children had fun and played along the best they could. This ministry to orphans with disabilities is a ministry of compassion and mercy, indeed! Some of the children are not able to speak.
There are children with different physical conditions. Some of them are not able to sit and can only lie down. Others can only sit and are unable to walk. These children live on the first floor. The doors were open and we could talk to them a little, and most importantly, could give them our love. It was wonderful to see their smiling faces in response and joy in their eyes! In the end, the orphanage headmaster said, "It was wonderful, and you held a great celebration for the kids!" They are eagerly waiting for us to come again, and we are so happy about it. Please pray for our future visits, and that the children (and adults) will hear and respond to the Gospel.
This year, the doors of almost all orphan institutions have been opened in Nizhny Novgorod city and in the surrounding region. We visited and ministered to many orphans of different ages, as well as children with differing mental and physical capabilities. My heart is filled with gratitude to the Lord and to you. Glory be to our Lord for everything!