The 2017 SGA Summer Camp season has come to a close, but we're still receiving wonderful stories of young lives that have been impacted, with your support, by the Good News of Jesus Christ. Here, we have two young people with two different backgrounds, both getting to know the same Lord and Savior, Jesus Christ.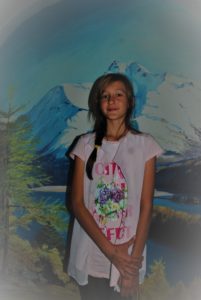 Ruhshona
Ruhshona is a 13-year-old girl in Central Asia who attended a recent SGA-sponsored summer camp for the first time. When she first arrived, she was very frustrated because there were no television sets, and she t
hought that she would be bored without TV. But she was invited to take part in the interesting games, crafts, and every evening was invited to take part in Bible Study. It turned out that she loved the Bible study from the outset, and every evening she was waiting for this special time. As a result of studying God's Word, she loved Jesus and then prayed to Him. She is thankful to all who invited her, and to those from the church who were working in the camp.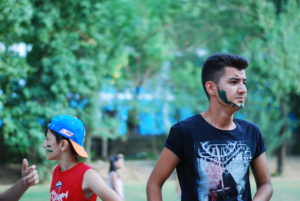 Dzhasur
Dzhasur is 15-year old boy. As with Ruhshona, this was his first time in a Christian camp although he attends Sunday school. Dzhasur's parents are divorced, and his mother is bringing him and his younger brother alone. He wrote after the camp, "It's very cool here in the camp. This is the most special and unique camp where we get to know about peace with Jesus Christ. This camp helps us choose the right way in life." Dzhasur dreams of becoming a camp leader, to receive a good education, and not get off the path that was set for him by God.
If you would like to support efforts to reach young people for Christ, please check out our Youth Ministries page for more information.