Newly opened highway leads to newly opened hearts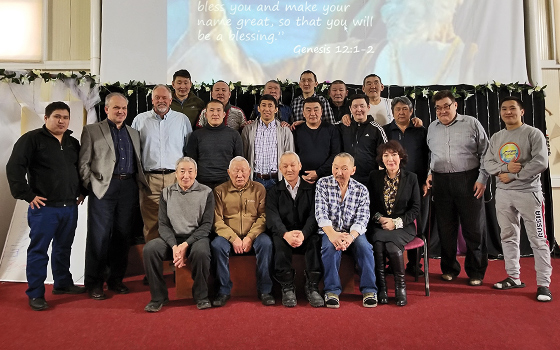 Unless you have traveled there, the sheer vastness of Russia is hard to fathom. The Russian Federation—the formal name of the largest nation in the former USSR—can seem endless.
There are 11 time zones to cover, between 130 to 160 different people groups, and climate ranging from Arctic cold to arid plains. Millions of people have yet to hear the Gospel, especially across Siberia and the Far East. Yet in this physical and spiritual frontier, SGA partners like you are helping to prepare Gospel pioneers to journey forth and reach their people for Christ.
Late this past winter, SGA's Eric Mock visited the frigid city of Yakutsk in the Far East, where SGA is supporting Bible training for missionary pastors. While there, he was able to get a sense of the job that lies ahead . . .
Heading out northwest from Yakutsk, one can pass through five regions in which 90% of the population is Sakha (one of Russia's ethnic groups). Several of these have never heard the Gospel of Jesus Christ. In God's providence, a new highway was recently constructed through these regions—a highway that can become a conduit for advancement of the Gospel. In these regions are scores of villages that have never been reached with the Good News. There are only a few small "preaching points," or small groups of believers existing, but these are the seeds of the future churches.

While in Yakutsk, I taught through Genesis 1-11, as well as Matthew 28:19-20, focusing on the call of God to proclaim the Gospel and make disciples. I finished the class with Genesis 12:1-2—a command to leave the comforts of home and venture out for God's sake and glory. In the class were 15 Sakha believers—faithful first generation believers who are being trained in the Word of God to take that Word to their own people!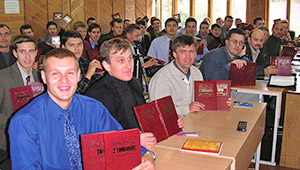 By God's grace and provision through the committed partnership of SGA partners, new churches will be planted in the next few years—churches in small cities that will also reach the many small villages with the Gospel. This frontier ministry is urgent, as many are waiting to hear of Christ's love. How then will they call on Him in whom they have not believed? How will they believe in Him whom they have not heard? And how will they hear without a preacher (Romans 10:14)?