Immanuel's Child in Belarus
Pastor Yuri in Grodno
Originally, we planned to have 25 children at our Immanuel's Child Christmas outreach. But when people found out about it, 67 children ended up coming to the church, and some children came with their parents. We decided to distribute 25 gifts to children from foster homes and orphan children after the main Christmas program. The vast majority of the children were from unbelieving families.
We shared with the children and adults the story about Jesus Christ's birth. The children and adults enjoyed the Christmas performance and songs, and God worked in their hearts. We gave an invitation to anyone who wanted to pray a prayer of repentance and 30 people raised their hands. Children and adults came up to us after the outreach and expressed their gratitude. Three new children have joined our Sunday school after the outreach. We gave the children gifts and stars. The gifts included candy, fruits, toothpaste, a tooth brush, and Christian literature.
Dear friends, I thank you so much for opportunity to hold the Christmas outreach and gifts for the children. Thank you so much for your support for such an important ministry that brings glory to God!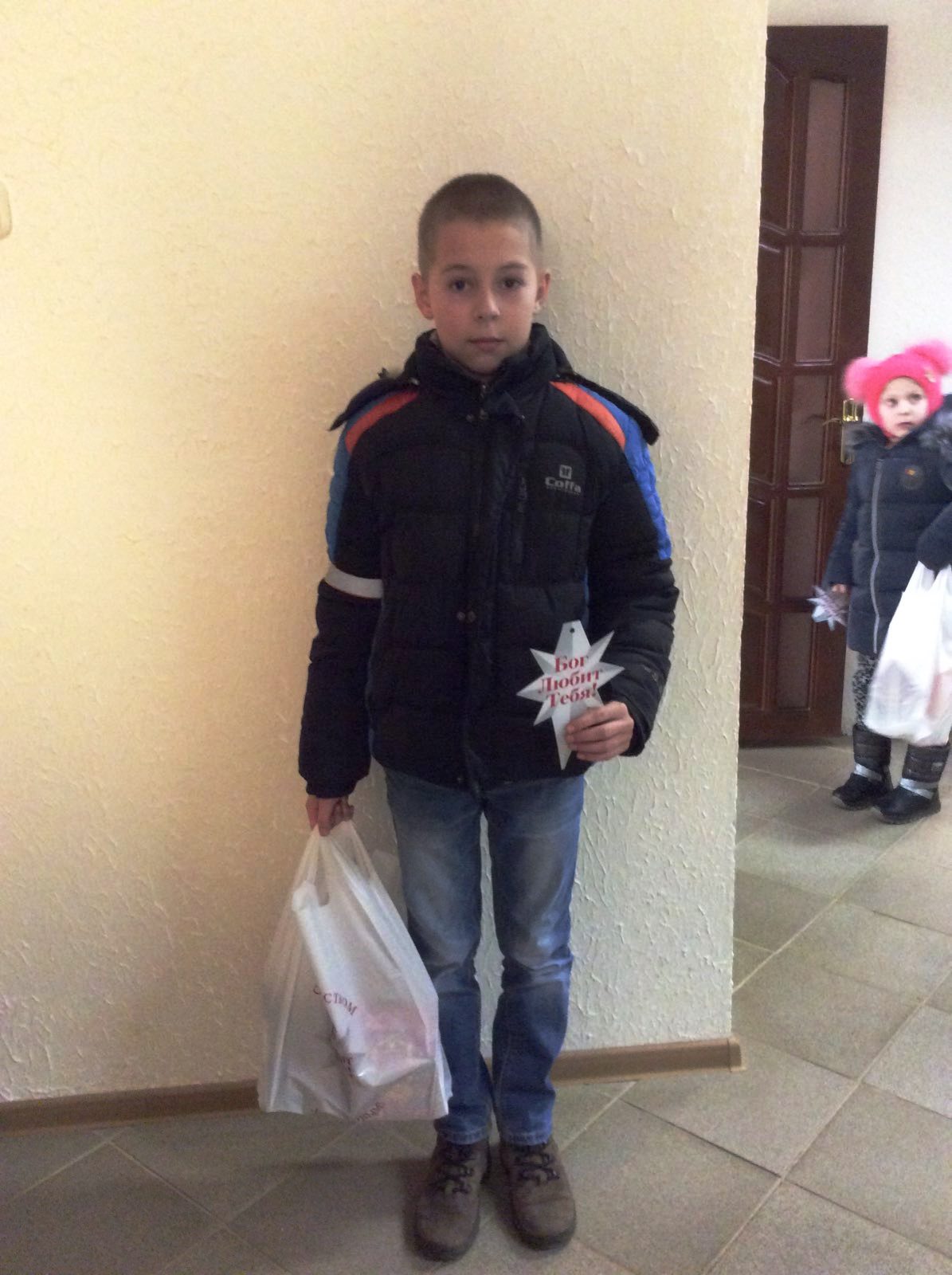 Thank You Notes
Thank you for inviting me to the meeting in the church. I enjoyed everything and especially the gift and Christmas performance. I prayed and asked the Lord to come to my heart and plan to attend Sunday school!
—Nikita
Thank you so much for such a wonderful Christmas outreach. It was my first time in the church at Christmas and I enjoyed the songs and Christmas performance. I have learned a lot about God and would like to attend Sunday school. Thank you for the gift.
—Esther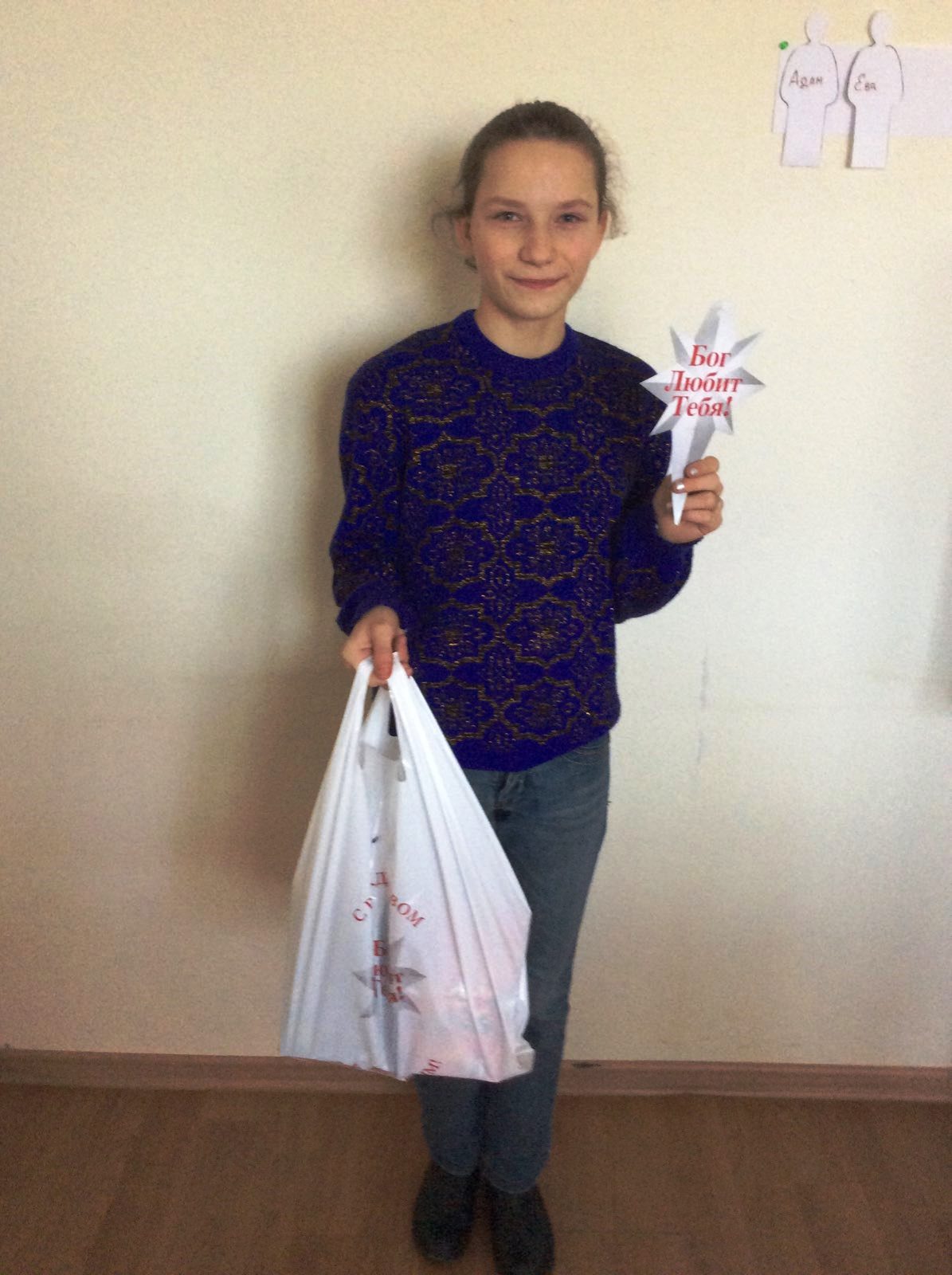 On behalf of my foster family, I would like to thank you. I attended the Christmas meeting with my six foster children. I had never heard or seen the Christmas performance before. I have learned the true meaning of Christmas. Your efforts were obvious and the Christmas performance was great. I thank especially those who provided our children with the gifts. We are very happy and hope to attend your church in future.
—Nadeshda, a foster parent