Editor's Note: The images below were provided by three SGA-supported churches in Ukraine.
Thanks to the generosity of friends like you, we recently shipped aid from Poland to three SGA-supported churches in Ukraine. These congregations distributed the packages of basic necessities like food and hygiene supplies and shared the love of Christ in communities impacted by the Ukraine war.
Please pray the selected Scripture for each church as you read the short reports and look through the images below. May God continue to strengthen His people as they reach devastated regions and villages with emergency supplies, and may the seeds of the Good News take root and grow in every hurting heart!
***
Church #1 – Pray that those who have heard the Gospel message will accept Jesus as their Lord and Savior.
"Jesus said to them, 'I am the bread of life; he who comes to Me will not hunger, and he who believes in Me will never thirst'" (John 6:35).
About 70 families of internally displaced people from various Ukrainian cities came to this congregation for emergency help. "We gather people in groups in our church and tell them the Gospel and then give them help."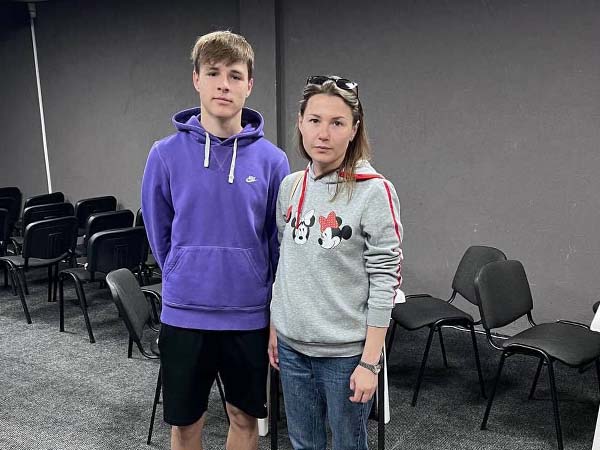 Church #2 – Pray that SGA-supported pastors and congregations will be equipped to share the love of Jesus — wherever God leads!
"How then will they call on Him in whom they have not believed? How will they believe in Him whom they have not heard? And how will they hear without a preacher?" (Romans 10:14).
This church traveled to several war-torn regions, as well as remote villages, to deliver the Gospel and distribute aid packages.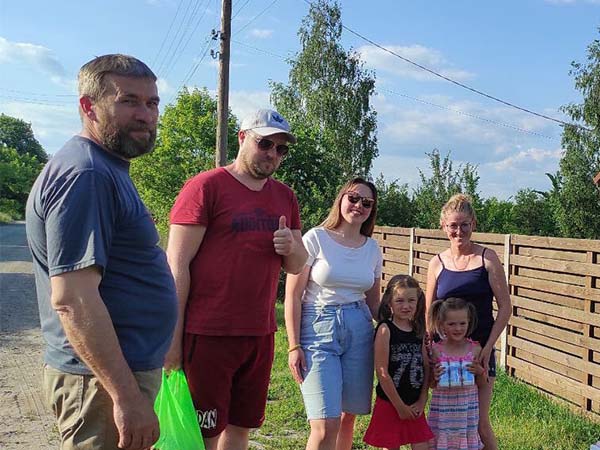 Church #3 – Pray that hearts will open to the love of God in action and that they will seek His redemption of their lives through Jesus.
"'For I was hungry, and you gave Me something to eat; I was thirsty, and you gave Me something to drink; I was a stranger, and you invited Me in; naked, and you clothed Me; I was sick, and you visited Me; I was in prison, and you came to Me'" (Matthew 25:35-36).
Members from this congregation distributed 600+ food rations and 400+ servings of hot lunches. Also, 1,200 hot snacks were issued at the aid point. The outreach ministered to the spiritual and physical needs of disabled people, the homeless, migrants, large families, and low-income individuals.
***
In a time of great uncertainty, God is bringing help, healing, and hope to the people of Ukraine through SGA-supported pastors, churches, a seminary, and SGA-sponsored Compassion Ministry. Be a part of God's incredible work with your generosity and prayer support.
Your gift of compassion helps struggling people with emergency aid that generally includes Scripture materials, food, medicine, warm clothing, and shoes.