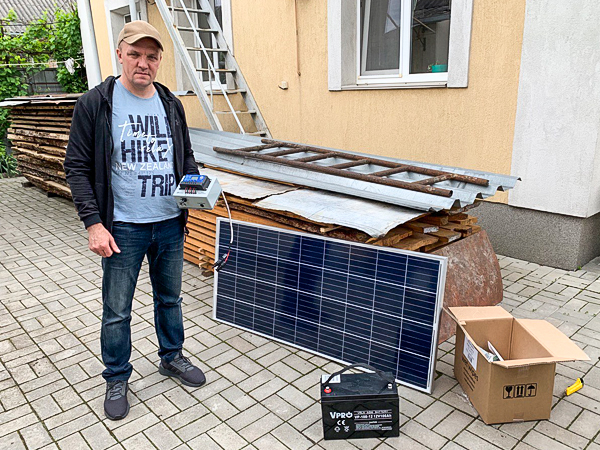 Here is a report from a faithful SGA-supported pastor expressing his gratitude for a Solar Power Survival Set for his church. These sets are provided by generous friends like you and allow sponsored congregations to keep their doors open for worship should a generator become inoperable during the ongoing war.
Dear brothers and sisters,

We are sincerely grateful to you for such a wonderful gift as the solar panels. At this time, when there is a war in the country and there are many hardships for our people, we continue to serve people in [our] region, where the length of the border with [the opposition] is 560 km.

The Lord saved us and helped us survive the last fall and winter, when there were constant power outages in our city and region. Thanks for the solar systems we received from you, we will be able to hold services and social programs for people with disabilities, internally displaced persons and other categories during the power outage. We also organize evangelistic programs and Bible study groups for new people at the church.

Thank you very much, our dear friends!

Sincerely,

Mykhailo P.
In a time of great uncertainty, God is bringing help, healing, and hope to the people of Ukraine through SGA-supported pastors, churches, a seminary, and SGA-sponsored Compassion Ministry. Be a part of God's incredible work with your generosity and prayer support.
Your gift of compassion helps struggling people with emergency aid that generally includes Scripture materials, food, medicine, warm clothing, and shoes.