A report from SGA team member Oleg Pelepko in Ukraine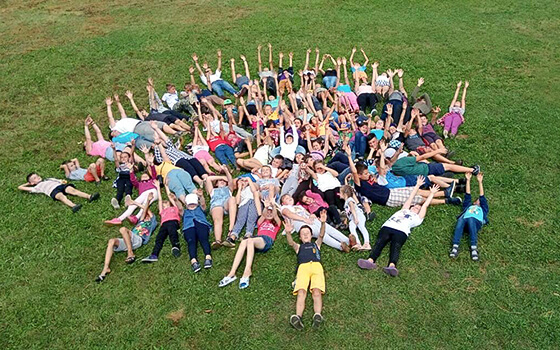 This past summer our day camp for children had 90 boys and girls attending. God has opened the doors of the local public school to us, and we were able to hold a camp there in downtown Kadubivtsi. It was a great testimony for the teachers who were in school preparing for the educational process and watching our ministry to children on their school grounds!
Another interesting ministry opportunity happened on another day this past summer when I had to go to the city of Chernovtsi. I went out to the road to catch a ride so I could arrive at my destination on time. No car stopped for 20 minutes as I waited. In my heart I had panic. It was necessary for me to arrive on time, but there was no transportation.
As I waited, six other people joined me on the road who also wanted to catch a ride. Then I saw a large truck approaching us. I almost never stop a truck, but I lifted up my hand and it stopped right next to me. As I sat down in it. I began to talk with the driver. He testified that he believed in the Living God. I asked where he was from and his denomination. The answer was that he was Baptist and lived in the town of Zalishchiki.
When we spoke, it turned out that he and his wife went to work in Portugal and it was there they believed in the Creator. They had come back home and were now looking for a church here to join. So I invited him to our group in Zalishchiki, and they have already been with us for a few meetings. Such things are done only by God, when He gives a thought to go on the road at a certain time — and find a person who is in search of God's people!