CRISIS UPDATE – Monday February 28, 2022
Armed conflict is terrible and many suffer. In the current conflict in Ukraine, the assault on the people of Ukraine, there will be only one winner – tragedy. The world is full of the sinfulness of men and women, and remains an unstable and broken place. Given enough time, it seems the affections of the heart will win the day, and tragedy will follow. Look only to the lives of orphans, abused women and children, and the current conflict for confirmation of this reality. Therefore, the only solution is to change hearts, and such a change can only be brought about by God through the Gospel of Jesus Christ. As we look with horror upon the senseless fighting in Kiev, we are compelled to step back and make sure our hearts and eyes are not on the bloodshed, but on our Savior. We must again recognize in this fallen, broken world and with our frail lives, that the only lasting hope we have is Christ. He is the anchor for our souls. Jesus proclaims . . . And do not fear those who kill the body but cannot kill the soul. Rather fear him who can destroy both soul and body in hell(Matthew 10:28). Pray then for peace, but pray fervently for hearts to be moved from self to our Savior.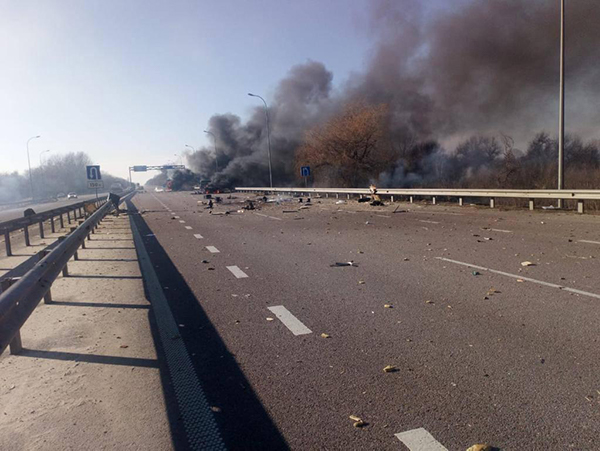 Dima is a faithful missionary pastor who ministers in the war zone of eastern Ukraine and he shared these words. "Dear friends, brothers and sisters from different parts of the world, we are appealing to you at this dark time for all of us. Today is a time when black clouds from the explosions are blocking the sun over our capital. Tonight and tomorrow are crucial. Everything that the entire civilized world believed in and built up thus far is at stake. With tears in our eyes we ask you, regardless of the time zone, to spend all of this time fasting and praying to God. Pray that the Lord will protect us from the individuals who want to mock the faith and truth of God. Prayer is stronger than the strongest enemy! With love and hope in the Lord, Your brothers and sisters from Ukraine." Dima knows that the true enemy is the sin and systems of this world that draw men away from God and to themselves. So he calls for transforming prayer. He and his team venture into the war zone with food and the Gospel, and supported by prayer for the hearts of many. May our Lord have mercy on our friends in Ukraine, but most of all, may He turn the hearts of many to Him in saving faith that lasting peace may be found."
Today's Scripture Theme:
Why did Christ come into this world? Why did the Son of God take on human flesh and dwell among men as a man? He humbled Himself and took on the form of a servant—that is, He took on the form of man. Why? Paul succinctly and clearly answers that question in his counsel to Timothy. Christ Jesus came into this world to save sinners, of whom Paul said he was the foremost. Paul had been a hater and persecutor of Jesus Christ by persecuting His followers. Jesus stated this when He confronted Saul (Paul) on the road to Damascus. In addition to the ardent opposition stirred by unbelieving Jews, like Paul had once been, were Gentiles in the Roman Empire who opposed and persecuted followers of Christ. The question, how does one maintain focus on Christ and one's purpose in this world when there is so much opposition, violence, slanderous narrative, and taking of property and taking of lives? The answer is to stay focused on the very purpose for which Christ came into the world. He came unto His own, but they did not receive Him. But to everyone who believed, He gave the right to become a child of God. He remained focused on the purpose of the Father in sending Him into the world, the world of depraved lost humanity. We know that Christ ultimately gave His life in a most unjust and cruel way. But He stayed focused on the will of the Father and gave His life in order that depraved, wicked, and lost humanity could have eternal life. So, too, Paul remained focused on this same purpose and proclaimed Christ in the most dangerous and difficult settings. Christ came into this world to save sinners. To faithfully proclaim this message requires a cost. But the blessing and reward of staying focused on the purpose of Christ's coming among man and proclaiming far outweighs any cost that is experienced.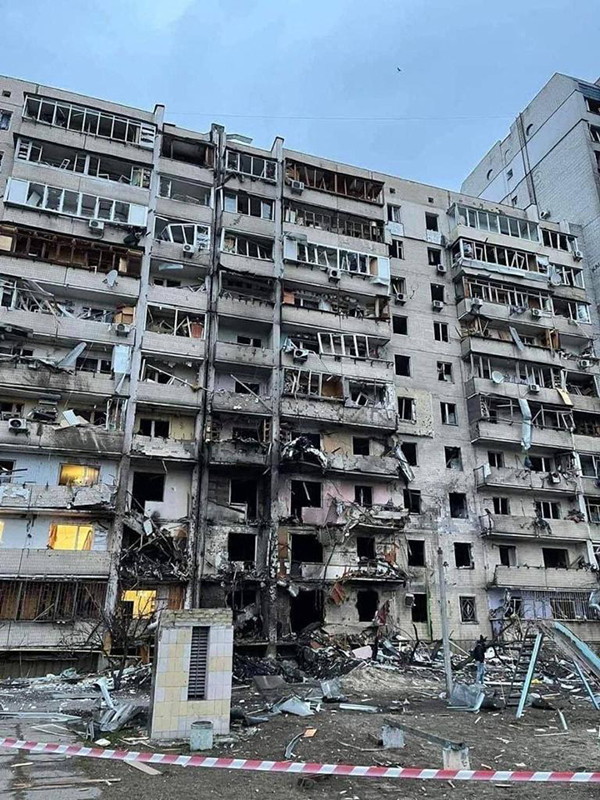 Dima is a living example of paying the cost. He loves God and he loves people in the way God calls believers to love people. He remains in eastern Ukraine to minister to all whom God brings his way. There is opposition and danger throughout all of Ukraine now—the entire country is a war zone today— but he remains focused on the purpose for which Christ came into the world – to save sinners. Dima does not deny the reality of what is occurring around him. However, he remains focused on the priority for which Christ came into this world, so he remains in order to make Christ known in his country that is flooded with war. Let us pray fervently for Dima, and many other faithful servants in Ukraine, that God will mightily use their faithful and courageous service for Him.