Editor's Note: The images below were provided by an SGA-sponsored church based in Donetsk Oblast, Eastern Ukraine.
Through your support, you are blessing people with tremendous physical and spiritual needs.
BELOW: In the city of Zaporozhye, 36 widows — many who are senior citizens — received warm clothing including socks and gloves, soap, toothpaste, and other toiletries, food packages, and non-prescriptive medicine.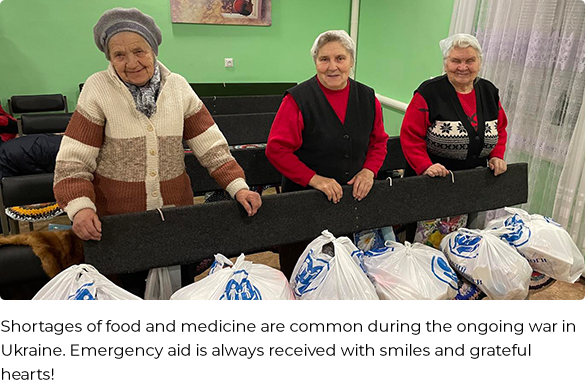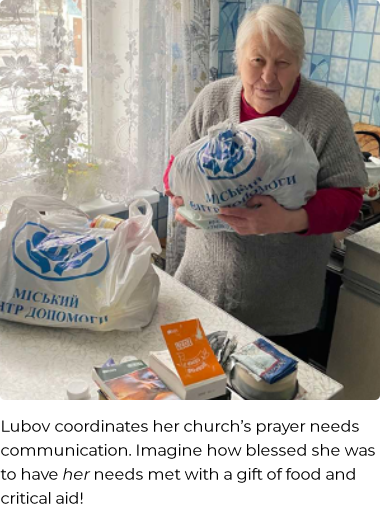 Help Suffering Ukrainians Now