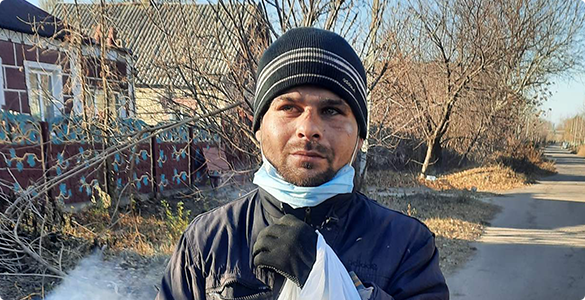 Editor's Note: The images below were provided by an SGA-sponsored pastor in the village of Avdeevka.
Your love in action helps meet physical needs and opens the door to providing spiritual help.
BELOW: People who have received food packages and heard about God's love from Ukrainian church members no longer feel forgotten — and are grateful you have helped change their lives!
Help Suffering Ukrainians Now